THIS passionfruit WEETBIX SLICE HAS A CHEWY COCONUT AND WEETBIX BASE WHICH GOES SO WELL WITH THE DELICIOUS passionfruit ICING.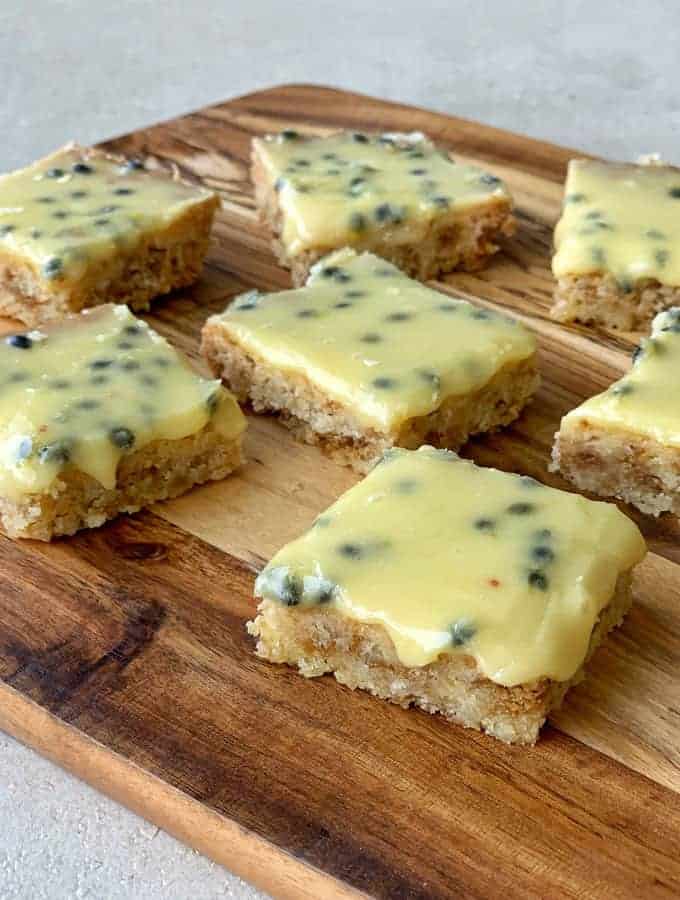 My most popular recipe ever is chocolate weetbix slice, it has had over 2 million video views on Facebook. So I thought it was about time that I tried out some other variations on this Kiwi classic. I was so happy with the way this passionfruit Weetbix slice turned out, I am sure I will be making it over and over again in the future.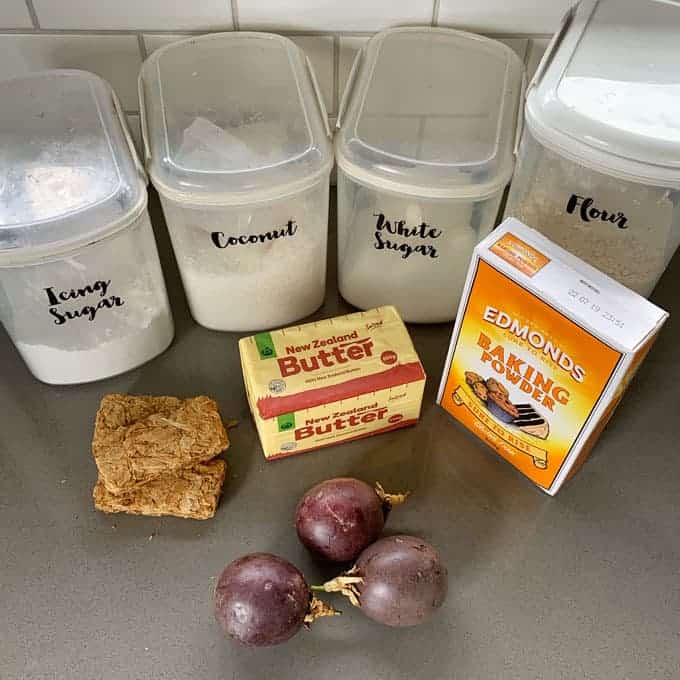 Everyone loves a good slice recipe, it is so satisfying to have delicious baking in your tins. Then you are always ready with a sweet treat if someone wants to pop in for a cuppa.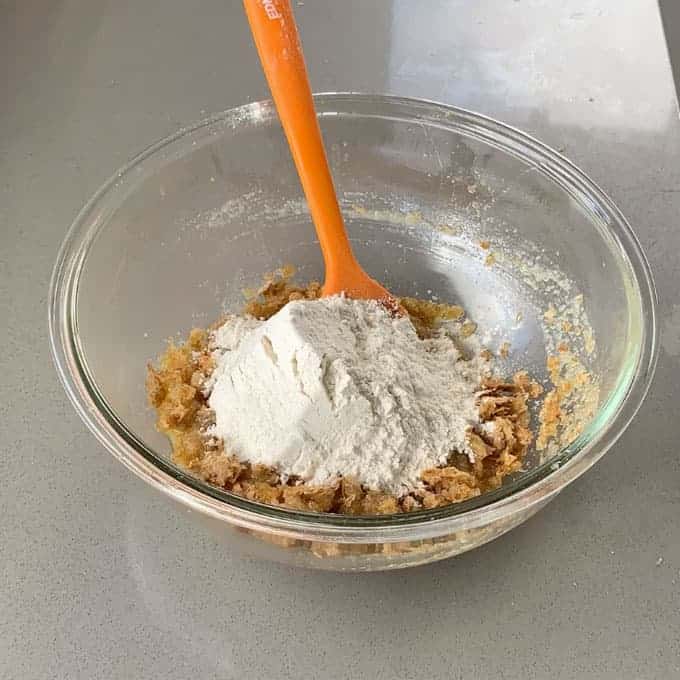 The base of this slice is a simple melt and mix recipe, add melted butter, sugar, weetbix and flour to a large bowl and mix it together. Press this mixture into a lined baking tin and bake for 20 minutes, too easy! Your base is already done and ready for the simple icing.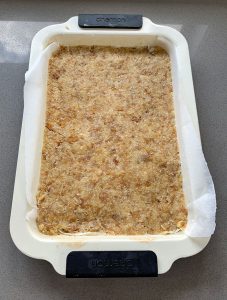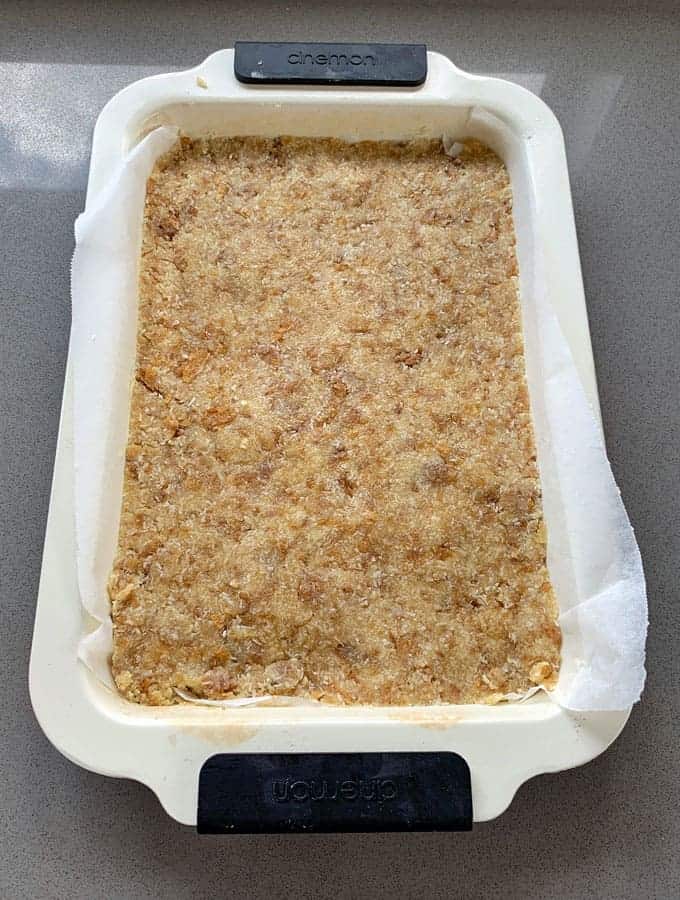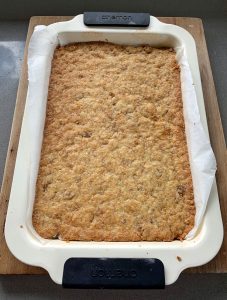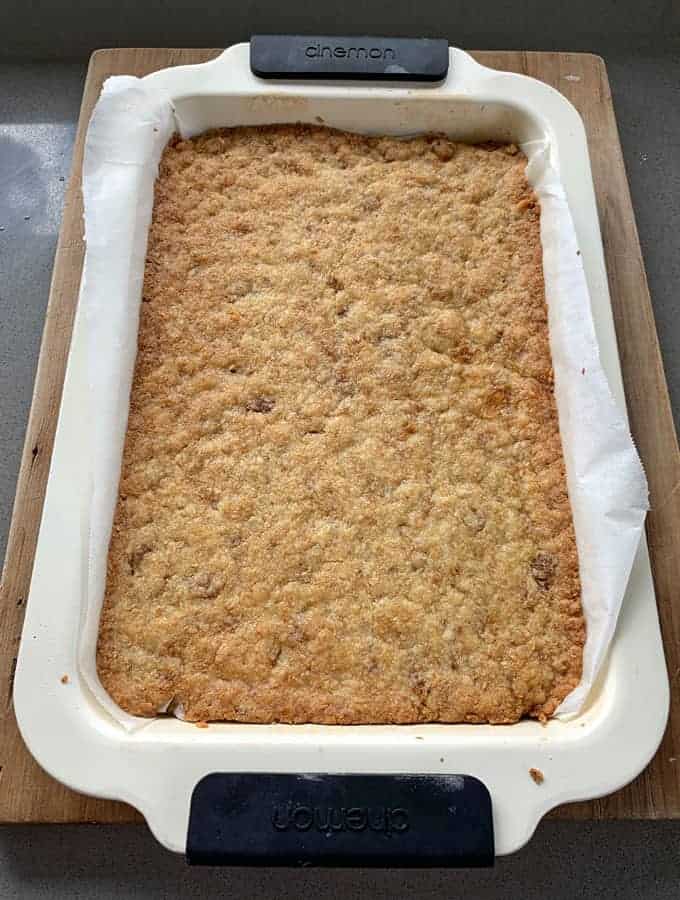 Once your base has cooled slightly you can add the passionfruit icing. The icing is made by whisking together butter, icing sugar and passionfruit pulp. If it seems too thick you can add a dash of boiling water then keep whisking until you get a good consistency with no lumps.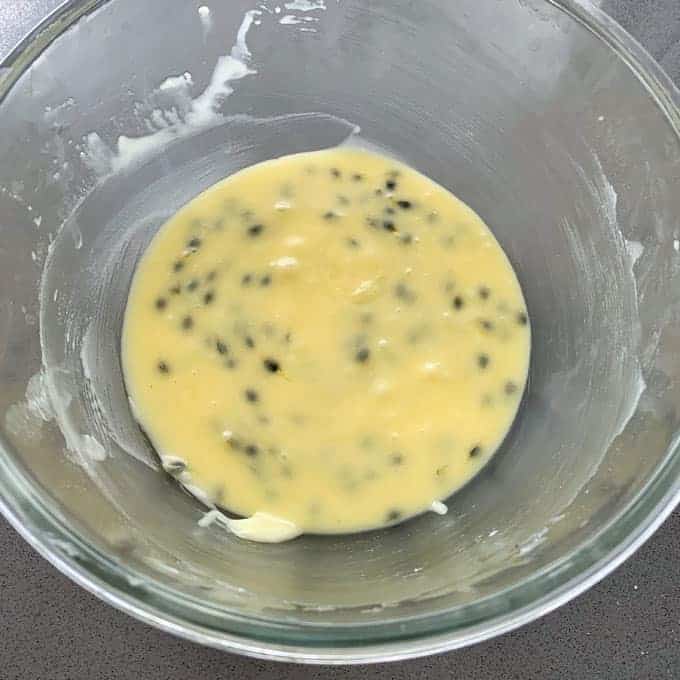 The passionfruit pulp gives the icing a nice tartness which balances so well with the sweet chewy coconut base. If you like a more crunchy base then bake it for a little longer, remember all ovens are different so it might take a few times for you to get it to the perfect texture.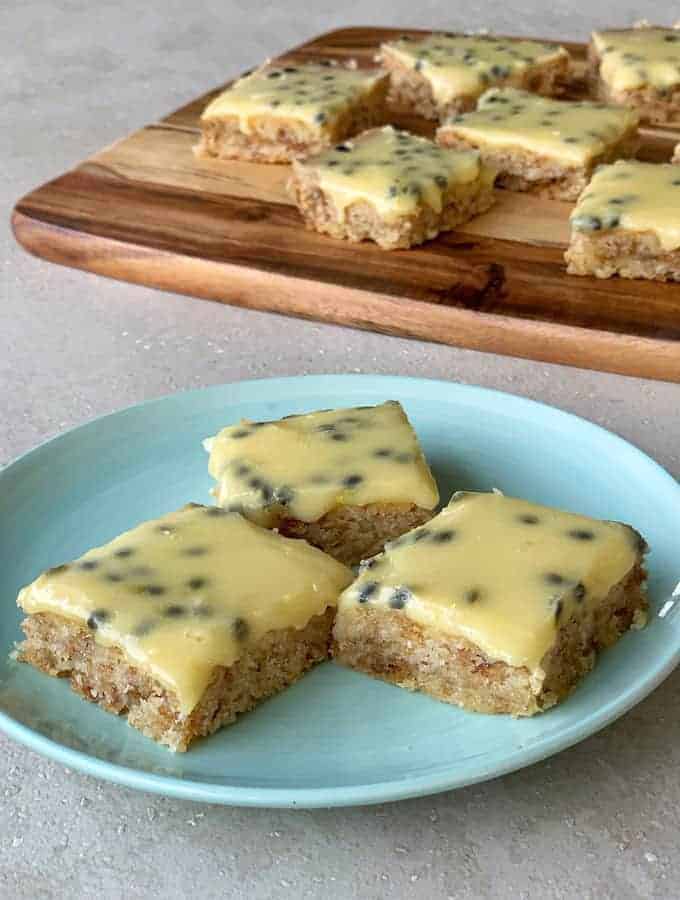 More easy slice recipes to try:
Made this? Tag me on Instagram @vj_cooks and hashtag it #vjcooks
Check out the easy recipe below: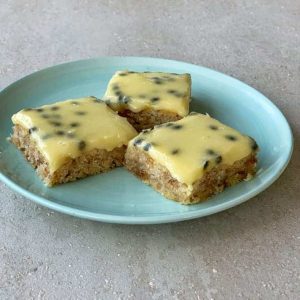 Print
Passionfruit weetbix slice
Yield 24 slices
Ingredients
BASE
185 grams of butter (melted)
1 cup of sugar
3 Weetbix, crushed
1 cup of flour
1 cup of coconut
1 teaspoon of baking powder
ICING
2 cups of icing sugar
3 passionfruit, pulp (60ml)
50 grams butter (melted)
Instructions
Preheat oven to fanbake 180C. 
Melt butter in a large microwave proof bowl, add sugar and stir together.
Crush in weetbix, add flour, coconut and baking powder. Mix together.
Pour into a lined tray and press down firmly.
Bake for 20 mins. 
Icing: Mix together icing sugar, butter and passionfruit pulp. Add boiling water if needed to loosen mixture and whisk out any lumps.
Ice the slice while it is still warm then chop up once cooled and icing has set.
Store in an airtight container in the fridge or in a cool dry place. 
Courses Baking
Thank you so much for checking out my recipe. Follow along at my Facebook page.