This no-bake dark chocolate peppermint slice is made with crushed biscuits, rice bubbles and condensed milk. It is a delicious and decadent crispy slice and is so quick and easy to make.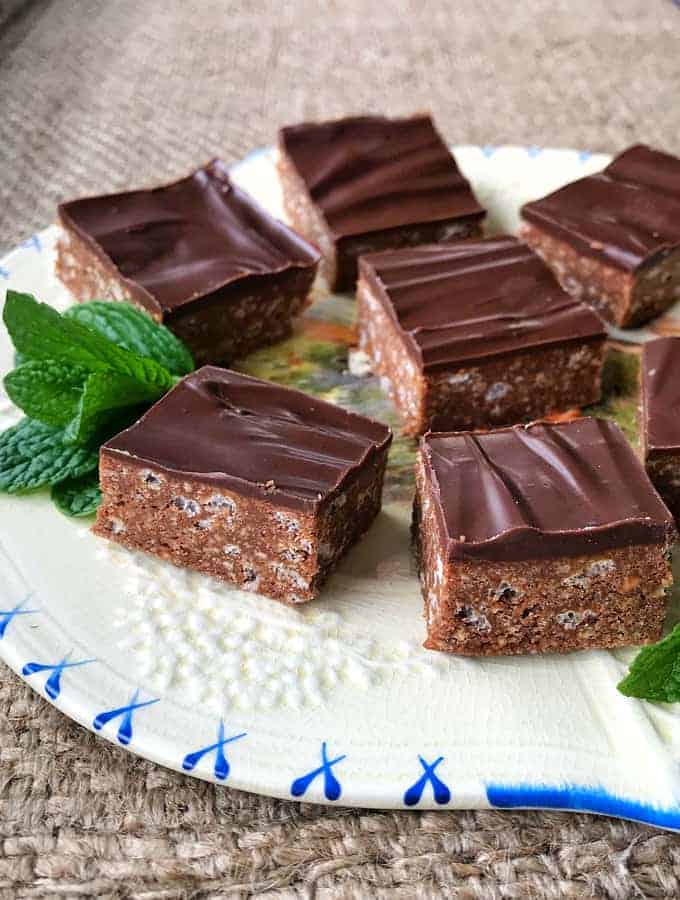 I had a craving for dark chocolate peppermint slice and I also wanted something crispy so I added rice bubbles to add some crunch.
I was so happy after testing the recipe a few times and now it is the perfect mix of crispy base and decadent chocolate topping.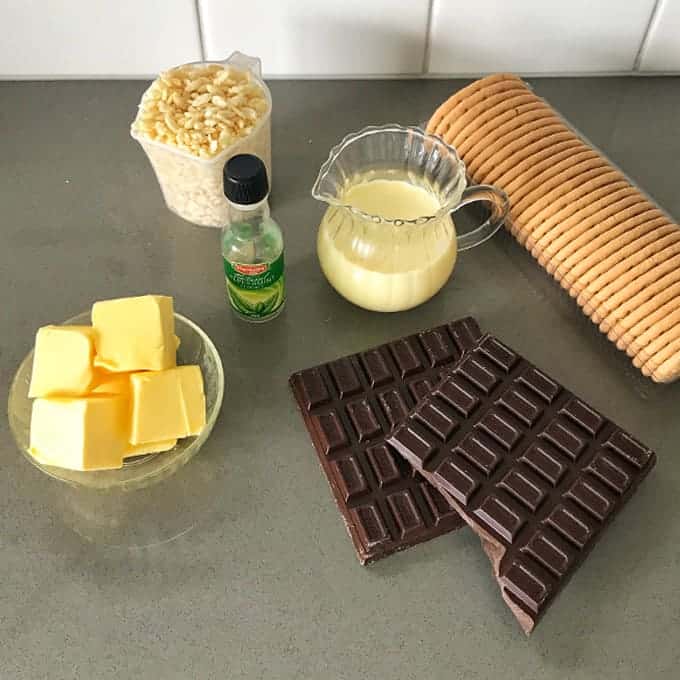 It is such a simple recipe, you just melt the butter, chocolate and condensed milk together then stir it in with the crushed biscuits and rice bubbles.
I used Milk Arrowroot biscuits but most plain biscuits would work well too.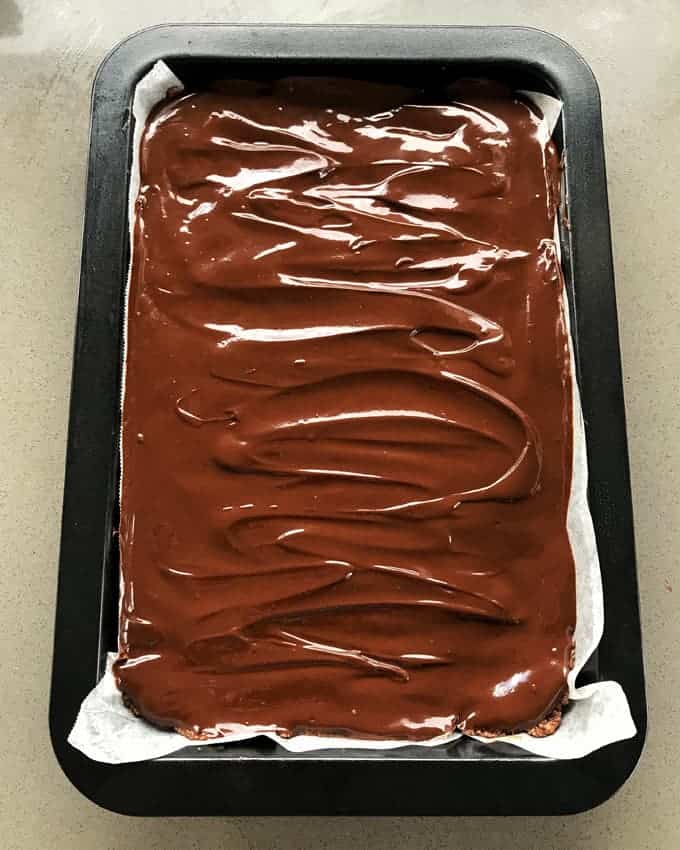 My favourite dark chocolate is Whittaker's 50% cocoa which I think really makes this slice so moreish. You could use any chocolate you like and even chocolate melts would work.
If you prefer milk chocolate that would taste amazing too so just adapt it to your taste.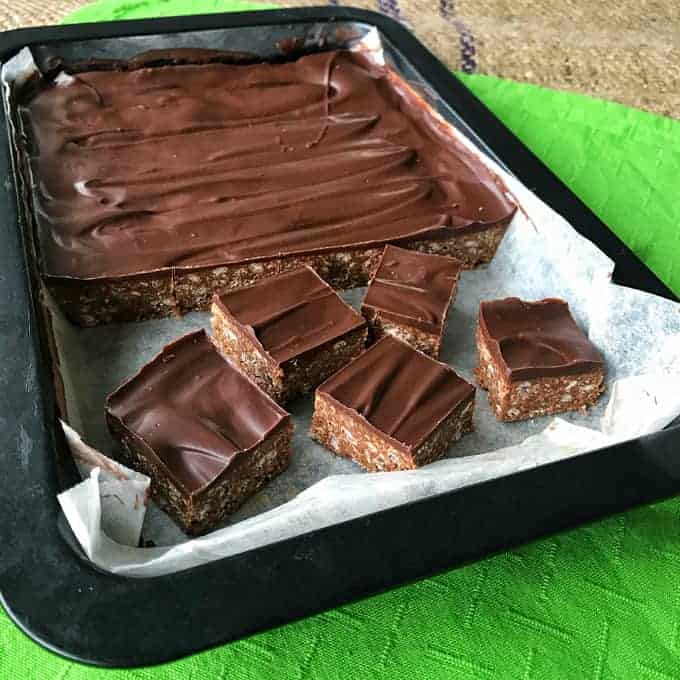 I'm so proud of this dark chocolate peppermint slice, I'm sure once you make it and see how quick and easy it is you will be taking it to every morning tea and family get together you go to.
Click here to pin this post to your baking board on Pinterest to save it for later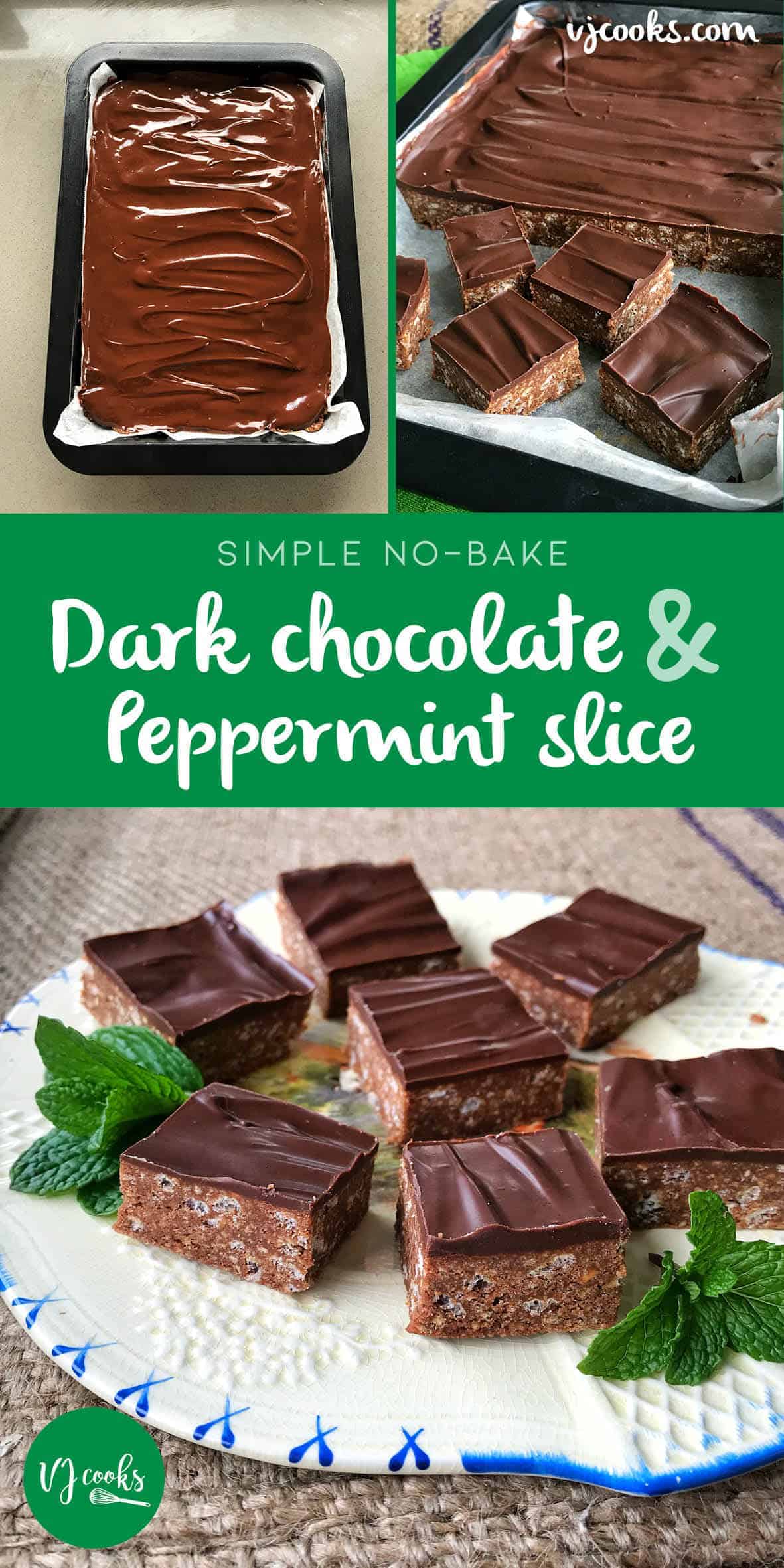 More easy slice recipes for you to try: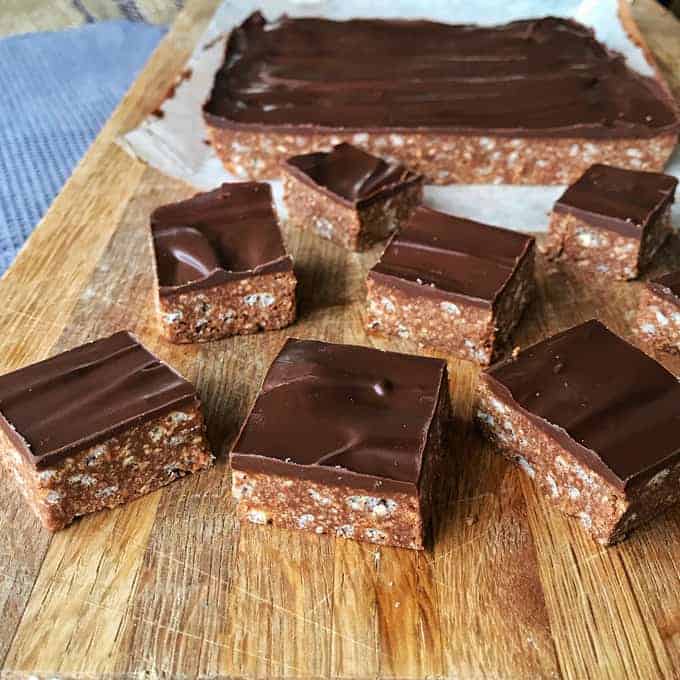 Made this? Tag me on Instagram @vj_cooks and hashtag it #vjcooks
Check out the easy recipe below: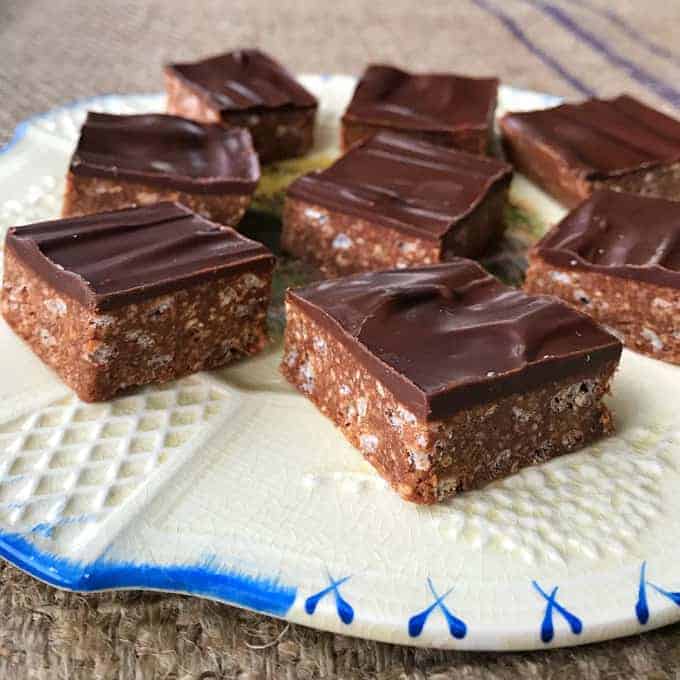 Print
Dark chocolate peppermint slice
This super easy no-bake slice will be sure to satisfy your chocolate craving. 
Ingredients
125g dark chocolate (I used Whittaker's 50% cocoa)
200g condensed milk (half a can) 
150g butter
1 packet arrowroot biscuits 250g (finely crushed)
1 cup rice bubbles
Icing
125g dark chocolate
1.5 Tbsp vegetable oil 
1/2 tsp peppermint essence
Instructions
Line a 18 X 27cm slice tin with baking paper and set aside.
Add chocolate, condensed milk and butter to a microwave-safe bowl. Heat in 30 second bursts until all the ingredients have melted together and stir well.
Add to the crushed biscuits and rice bubbles and mix until all combined. Press the mixture into the tray, spread to the edges and smooth the top with the back of a metal spoon.
For the icing: Melt together the rest of the dark chocolate with the oil in the microwave. Stir until it is smooth then add the peppermint essence and stir again. If it seems a bit thick then add more oil until it is nice and runny.
Pour the chocolate over the base and spread it evenly to the edges. Chill in the fridge until set then use a large knife to cut into slices and serve. 
Notes
This recipe can be made into a dark chocolate orange slice by swapping the peppermint essence for orange essence flavour. 
Courses Baking
Cuisine New Zealand
Thank you so much for checking out my recipe. Follow along at my Facebook page.
Below is the step-by-step video