This no-bake jaffa slice is so easy, with the combination of milk chocolate and orange essence I'm sure it will be one of your family favourites.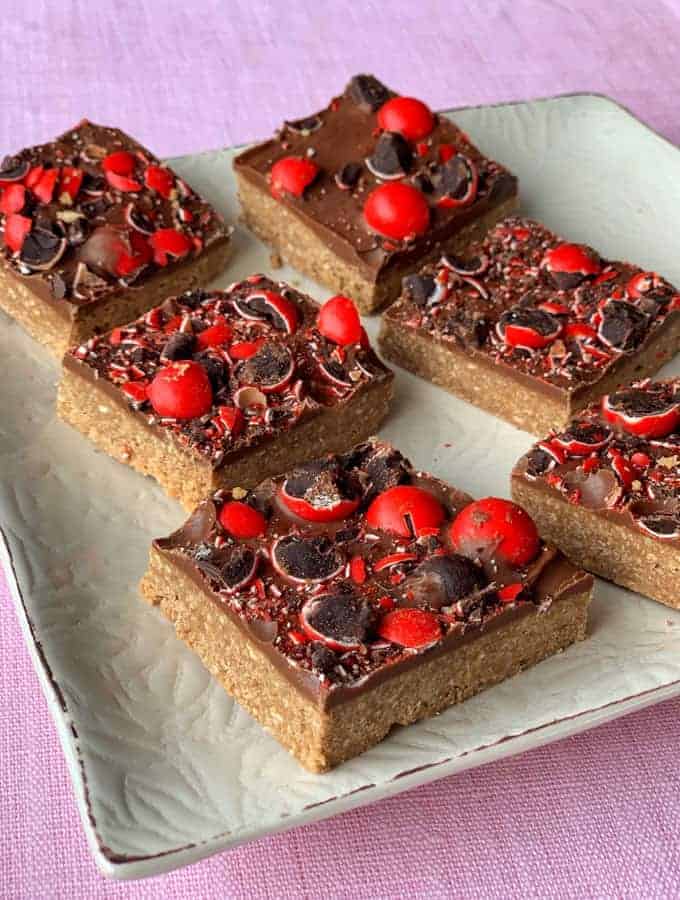 If you follow my recipes you will know that I love a no bake slice. This one is so delicious with a simple biscuit, condensed milk and chocolate base, then the yummy orange chocolate and Jaffas for the topping.
I made up this recipe because I had lots of chocolate Easter eggs left over from Easter and I wanted something yummy to use them up.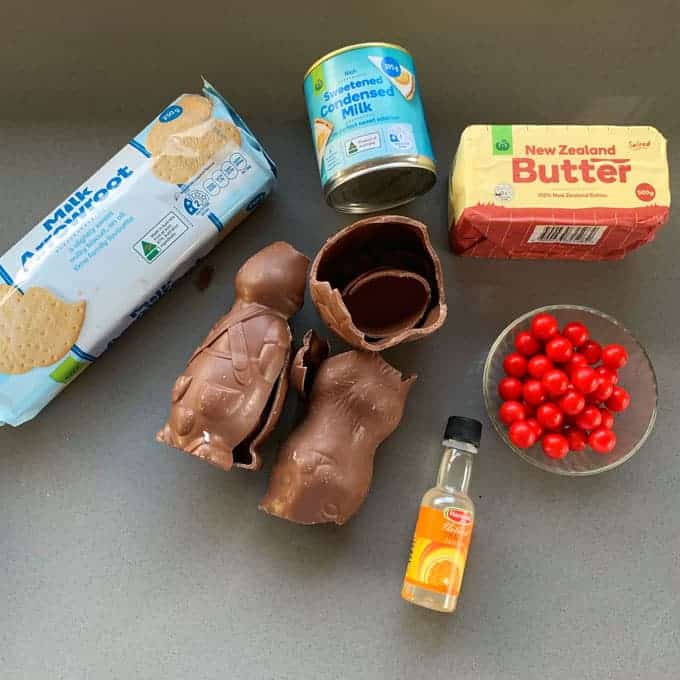 I also had a big bag of Jaffas in my cupboard left over from a party and I thought that they would make a great topping for a slice. To make it a bit more punchy I added some orange essence to the milk chocolate topping and it goes so well with the crunched up Jaffas.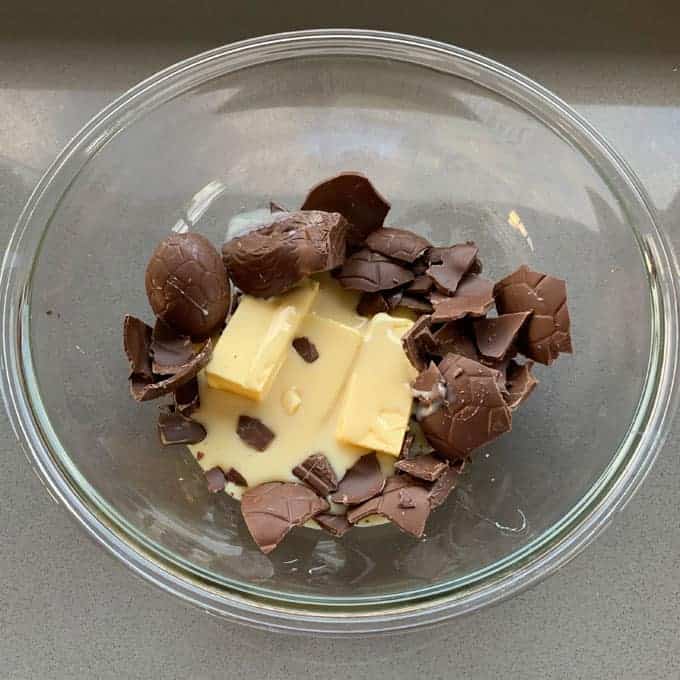 This recipe is so simple to make, you just melt the condensed milk, butter and chocolate together. Any standard milk chocolate will work or you can mix it up by using dark or white chocolate. Once the mixture is melted stir it together then add some crushed biscuits. Spread the mixture into a tray and smooth with the back of a metal spoon.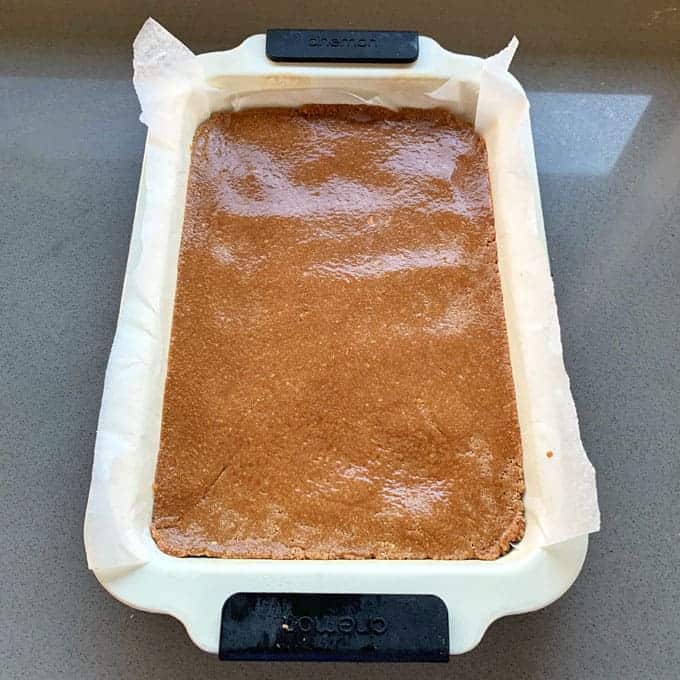 For the topping melt the chocolate in the microwave in bursts until it is smooth, I like to add some oil which helps stop the topping from cracking. Add the orange essence and check the flavour then add more if needed.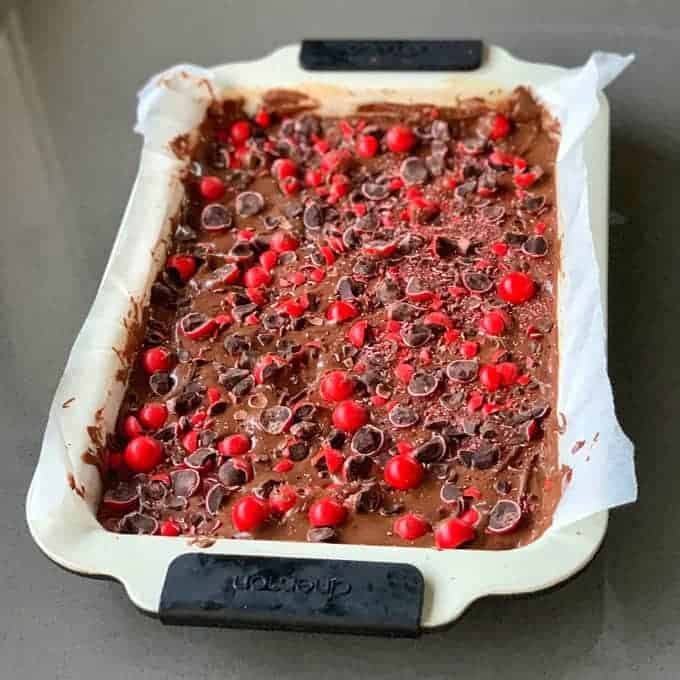 I decided to smash up the Jaffas on top as I think it looks good and it also will make it easier to eat. After the slice has set in the fridge and you are ready to cut it into pieces, take it out of the fridge 20 minutes before slicing, this will make it easier to cut and it won't crack as much.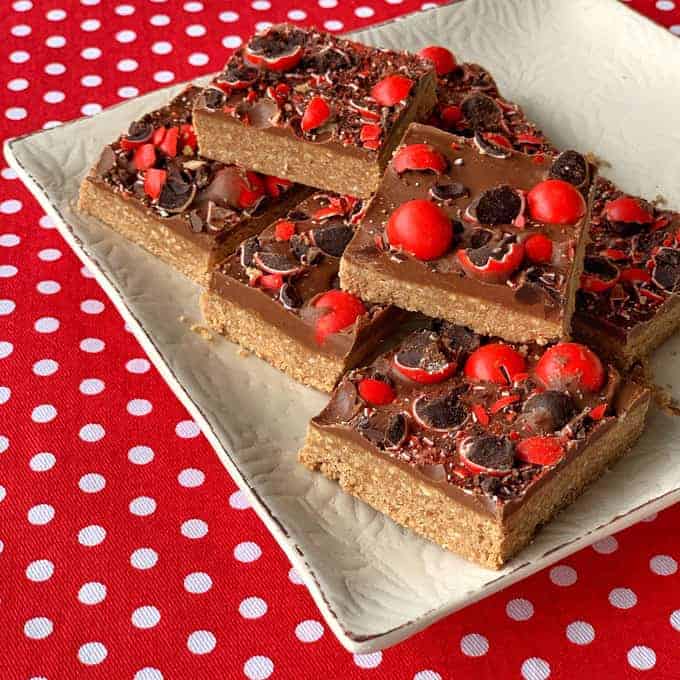 This recipe really was a winner in our house and lasted less than a day with our family and friends around. I am sure I will be making it again soon as it is one of my husband's favourites now.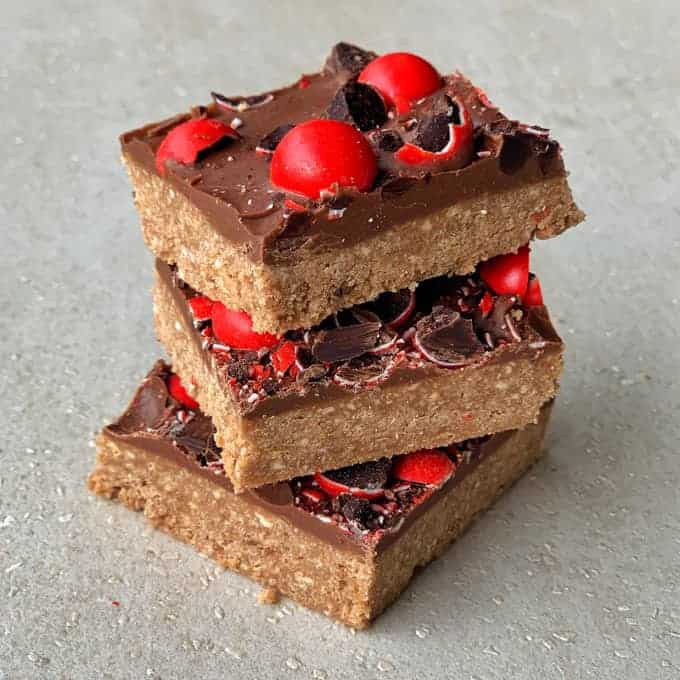 MORE EASY NO-BAKE SLICES TO TRY:
Made this? Tag me on Instagram @vj_cooks and hashtag it #vjcooks
Check out the easy recipe below: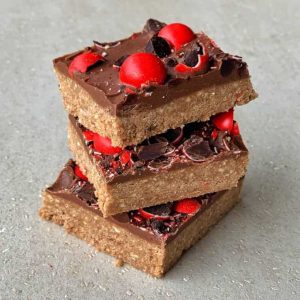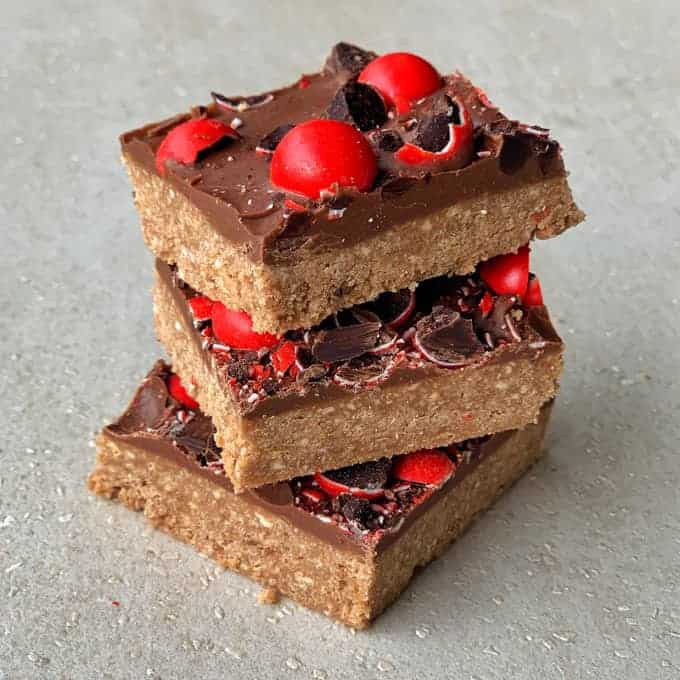 Print
No bake Jaffa slice
Yield 20 pieces
This super easy no-bake slice will be sure to satisfy any chocolate cravings, the combo of milk chocolate and orange is delicious!
Ingredients
Base
125g milk chocolate (4.4oz)
175g sweetened condensed milk (about half a can)
125g butter (4.4oz)
1 pack arrowroot biscuits, crushed (250g/9oz) 
Icing
200g milk chocolate (7oz)
1 Tbsp vegetable oil 
1/2 tsp orange essence 
100g Jaffas (3.5oz)
Instructions
Line a 18 X 27cm slice tin with baking paper and set aside.
Add chocolate, condensed milk and butter to a microwave-safe bowl. Heat in 30 second bursts until all the ingredients have melted together and stir well.
Pour in the crushed biscuits then mix until combined. Press the mixture into the tray, spread to the edges and smooth the top with the back of a metal spoon.
To make the topping, melt the chocolate in the microwave in 30 second bursts.
Add the oil and stir until it is smooth, add the orange essence and stir again. Pour the chocolate over the base and spread it evenly to the edges.
Place the Jaffas in to a bag and break up with a mallet or rolling pin, sprinkle over the slice until it is all covered.
Chill in the fridge until set for 2+ hours. Take out of the fridge 20 minutes before cutting into slices (this makes it easier to cut).
Notes
If you don't have Arrowroot biscuits you could use another plain biscuit like Maries or Graham crackers
Keep in an airtight container in the fridge for up to a week.
Courses Baking
Thank you so much for checking out my recipe. Follow along at my Facebook page.