With a little twist on a classic this passionfruit meringue pie is one delicious dessert.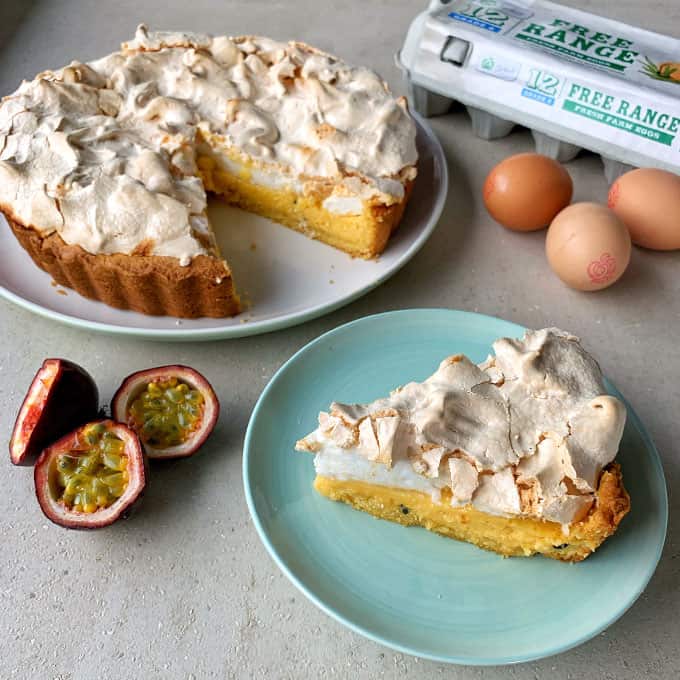 I have partnered with Countdown to create this delicious dessert, perfect for those with a bit of a sweet tooth. I always buy free range eggs and Countdown's Select Free Range eggs are now stamped with a unique code so that you can trace them right back to the farm that they came from which is great!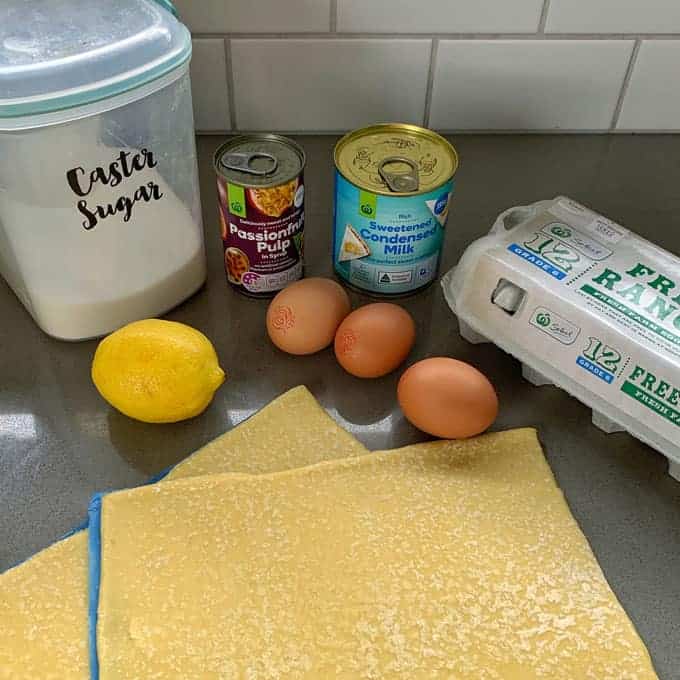 I typed in the code on the eggs I purchased into the Countdown website and found out that they came from hens at a farm in North Otago. I also love that Countdown has committed to phasing out cage eggs across New Zealand by 2025. To make the most of these fresh eggs, I used the yolks in the passionfruit filling and the whites to make the silky meringue.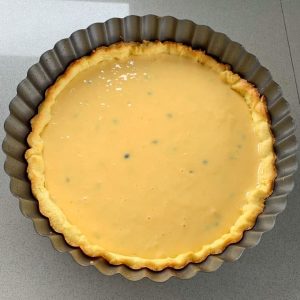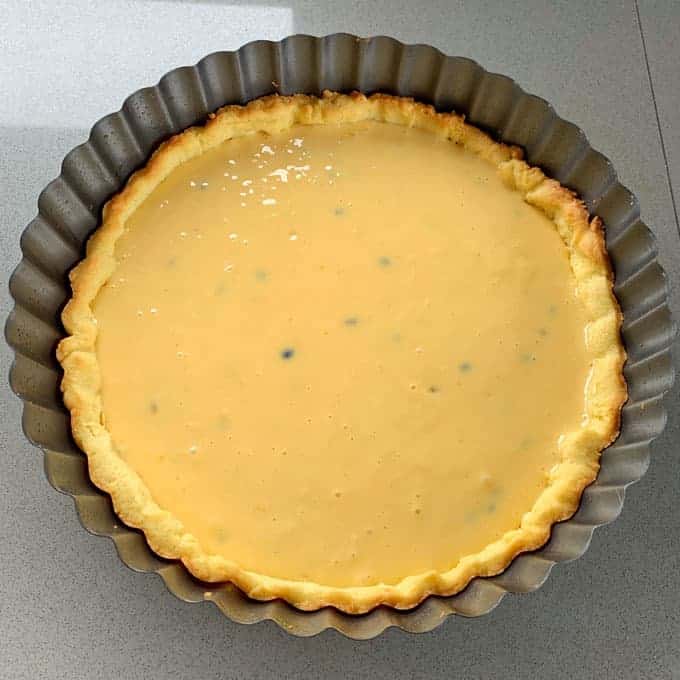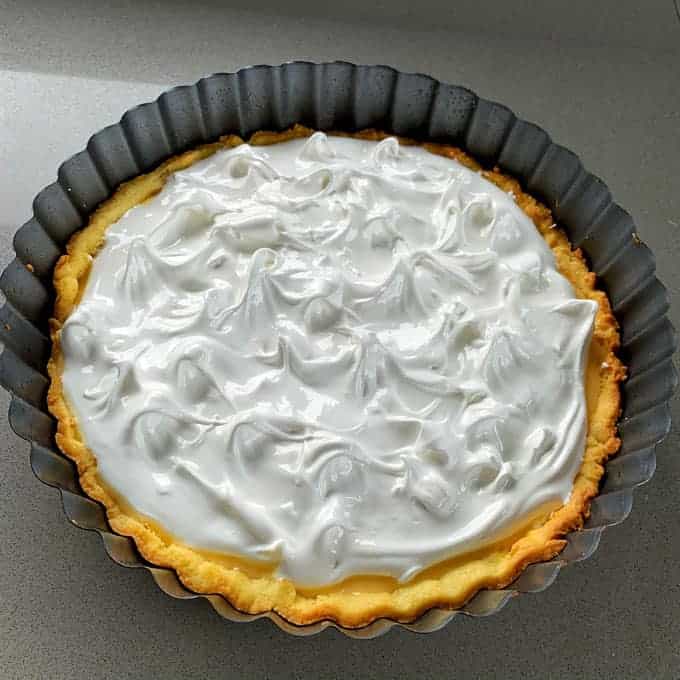 I used ready rolled sweet short pastry to make the base for this tart. First of all I used rice to blind bake it in the oven, this stops the base from becoming soggy when the filling is added. The passionfruit filling is made with egg yolks, condensed milk, lemon and fresh passionfruit pulp. If you can't get your hands on fresh passionfruit you can use the pulp from a can. Just keep in mind it be will much sweeter.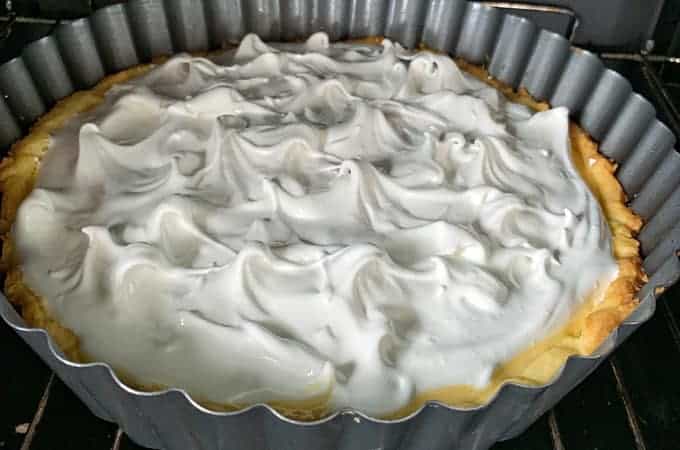 The silky meringue bakes in the oven until rustic and crispy on the outside but soft in the centre. Let the pie cool on the bench for at least an hour before placing it into the fridge to cool completely.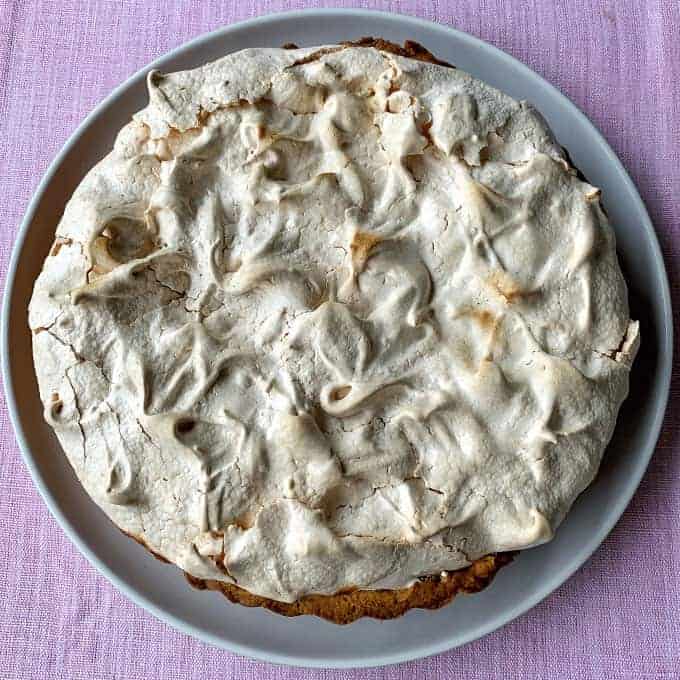 This passionfruit meringue pie would be a great recipe to serve at a dinner party, you can do all the prep during the day and then just serve it straight from the fridge when you are ready for dessert.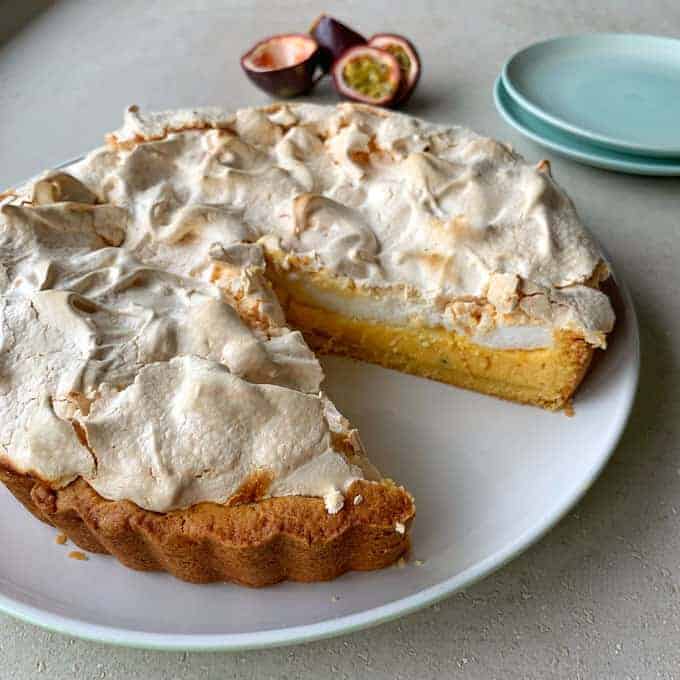 Made this? Tag me on Instagram @vj_cooks and hashtag it #vjcooks]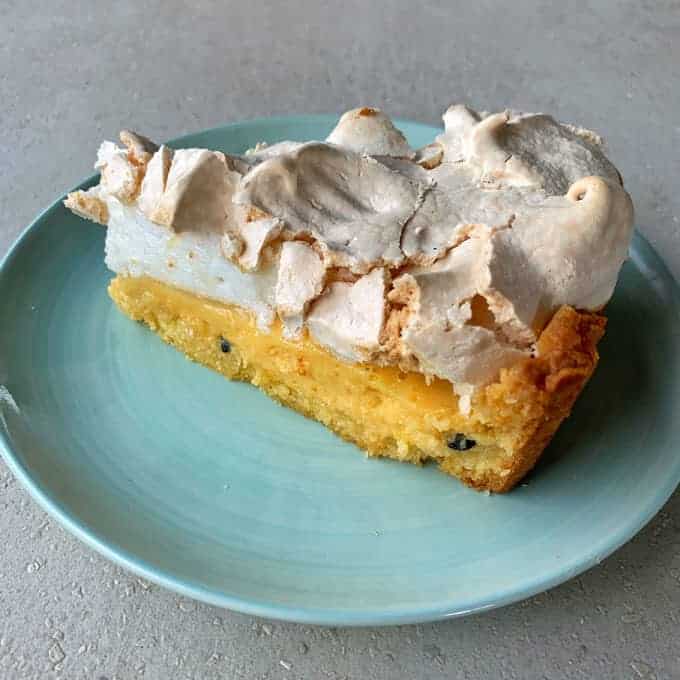 Check out the easy recipe below: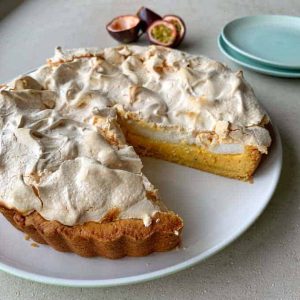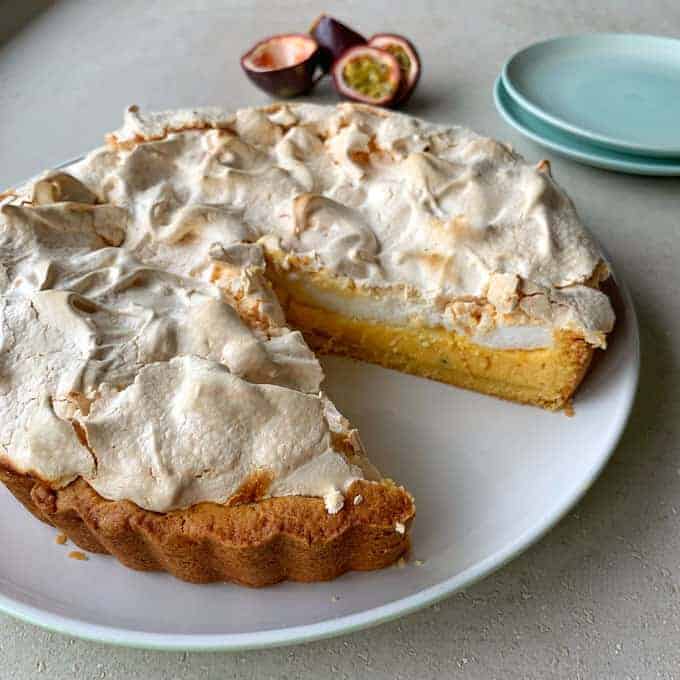 Print
Passionfruit meringue pie
Yield 1 pie
Ingredients
2 sheets of ready rolled sweet short pastry 
Filling
1 can of sweetened condensed milk (395g)
1 egg
3 egg yolks 
1/3 cup lemon juice (80ml)
1/4 cup passionfruit pulp = 3 fresh passionfruit (60ml)
Meringue
3 egg whites
Pinch of salt
2/3 cup of caster sugar (130g)
Instructions
Preheat the oven to 200˚C fanbake. Lightly grease a 22cm pie tin or flan ring.
Line the pie tin with pastry and trim the excess. Place a sheet of baking paper onto pastry case and 2/3 fill with dry rice.
Bake for 10 minutes, remove baking paper and filling. Bake for a further 5 minutes then take out of the oven to cool. Reduce oven temperature to 160˚C.
To make the filling, add to a bowl condensed milk, egg, yolks, lemon juice and passionfruit pulp.
Mix well until is it is smooth and slightly thick. Set aside until ready to bake. 
Place egg whites and salt into a bowl and beat until soft peaks form. Gradually pour in caster sugar, then mix on high for 5 minutes until thick and glossy.
Pour the passionfruit mix into the pastry shell and spread to the edges. Spoon over the meringue and create little peaks with a fork. Bake for 50 minutes until meringue is crispy and golden.
Let the pie cool on the bench for an hour, put it into the fridge to cool completely then serve. 
Notes
If you can't get fresh passionfruit you can use passionfruit pulp from a can but note that it is much sweeter so you may have to use less pulp and more lemon juice. 
Courses Dessert
Thank you so much for checking out my recipe. Follow along at my Facebook page.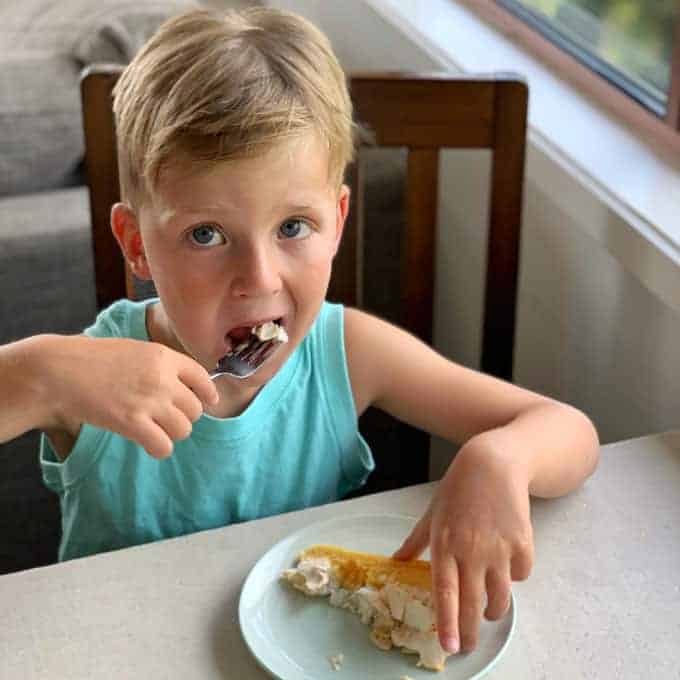 DISCLOSURE: THIS RECIPE WAS DEVELOPED WHILE PARTNERING WITH COUNTDOWN SUPERMARKETS. THE CONTENT AND OPINIONS ARE MY OWN.