This recipe for lemon and white chocolate blondie is so easy to make that it will be sure to be one of your favourites.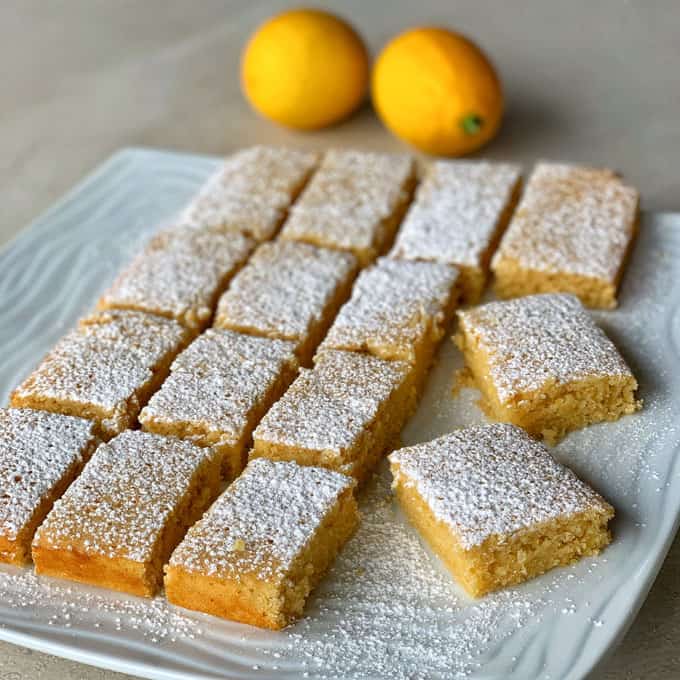 I have been working on this recipe for lemon and white chocolate blondie for awhile. After quite a few attempts I think I've finally got the recipe perfect. The perfect ratio of tart lemon to go along with the sweet white chocolate. The trick with this recipe is not to cook it for too long because you still want to be slightly goey in the centre like a brownie.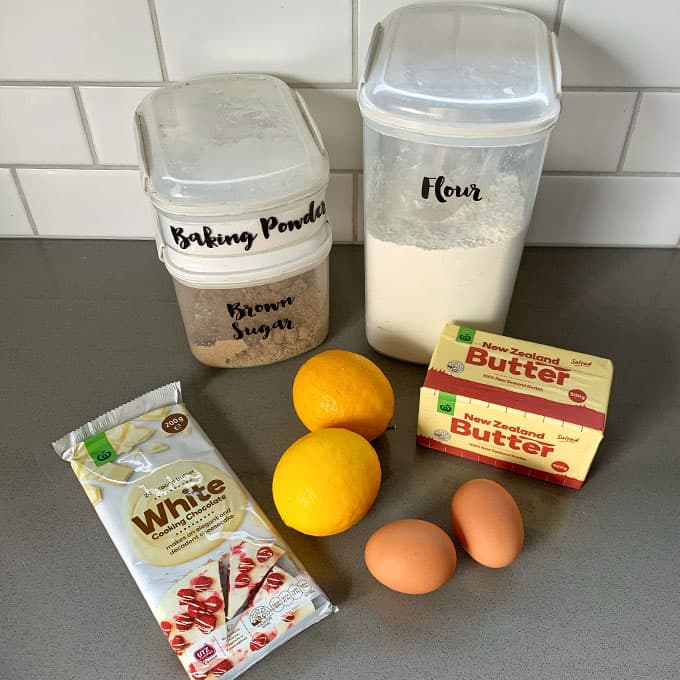 This recipe is super simple to make, first of all you melt the butter and white chocolate in a large bowl in the microwave. I like to do this in 30 second bursts so that I don't burn the mixture. It usually takes around 1 minute 30 seconds until they are completely melted and then you can mix them together.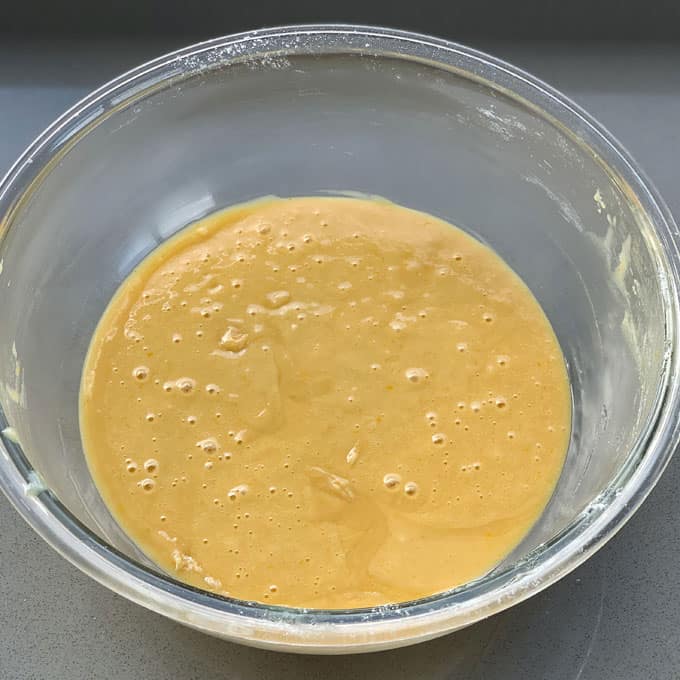 In the same bowl add the sugar, lemon zest and juice stir it all together and then add in the eggs. Sift in the flour and baking powder then whisk until there's no lumps. I like to make my lemon blondie in a rectangle slice tin which is 28 x 18 cm, so that is quite thin once baked. If you want a thicker blondie you can bake it in a smaller slice tin. Cooking times my vary as all ovens are quite different. In my oven 22 minutes seems to be the perfect amount of time so that it is cooked through but still a little bit goey in the centre.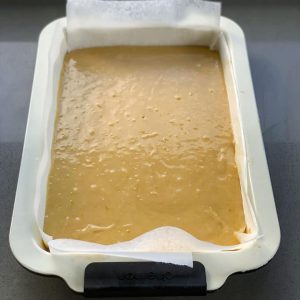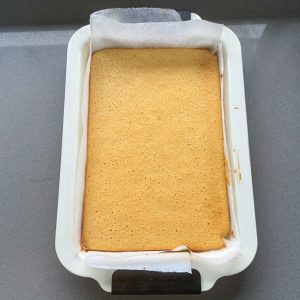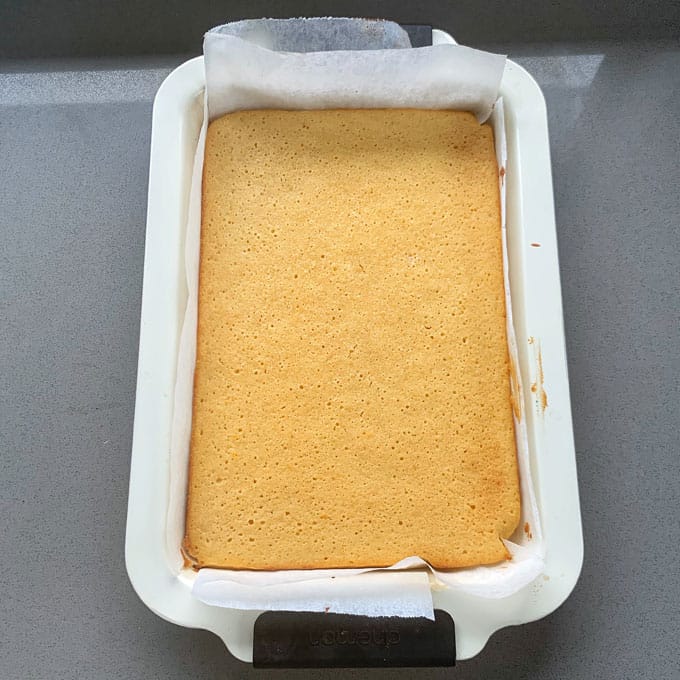 I like to dust over icing sugar to make a look a bit special before serving. This lemon and white chocolate blondie is best eaten in the first day or two. Store it in an airtight container in the pantry.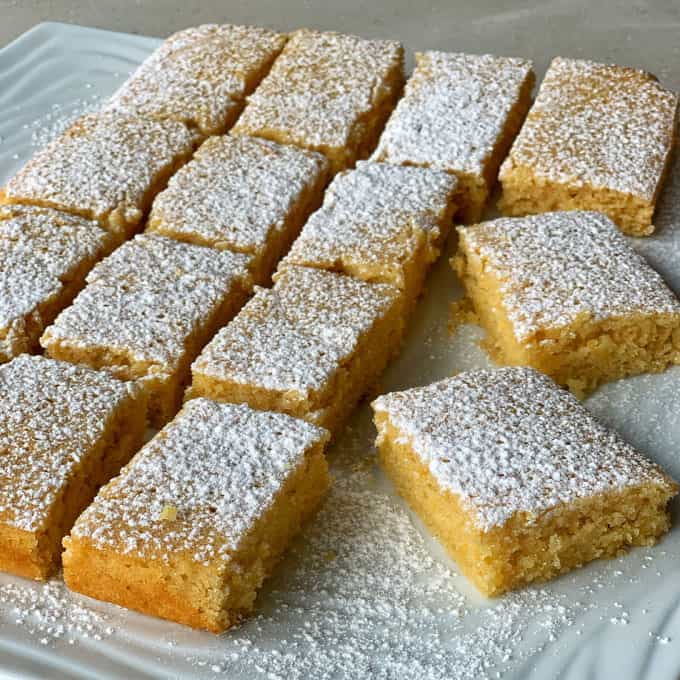 You can serve large slices of warm lemon blondie with a scoop of ice cream on top as an easy and tasty dessert. If you enjoy this recipe you should check out my chocolate caramel brownies.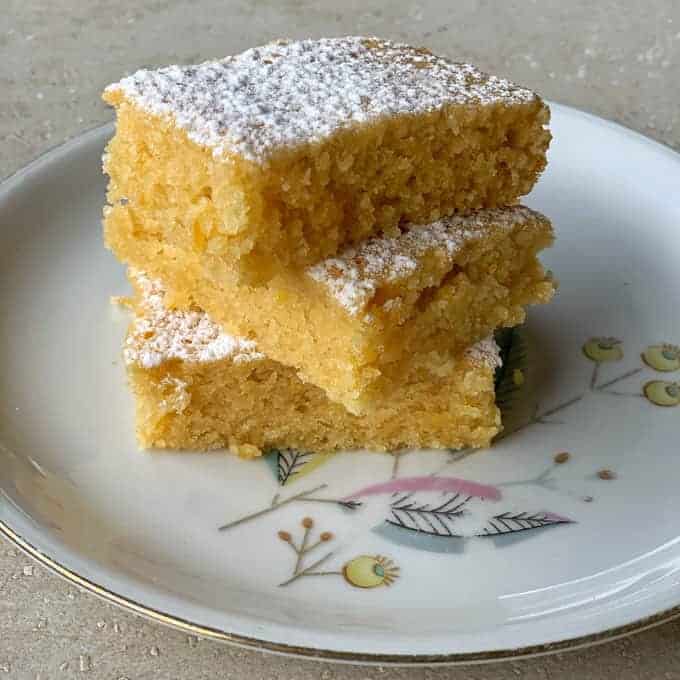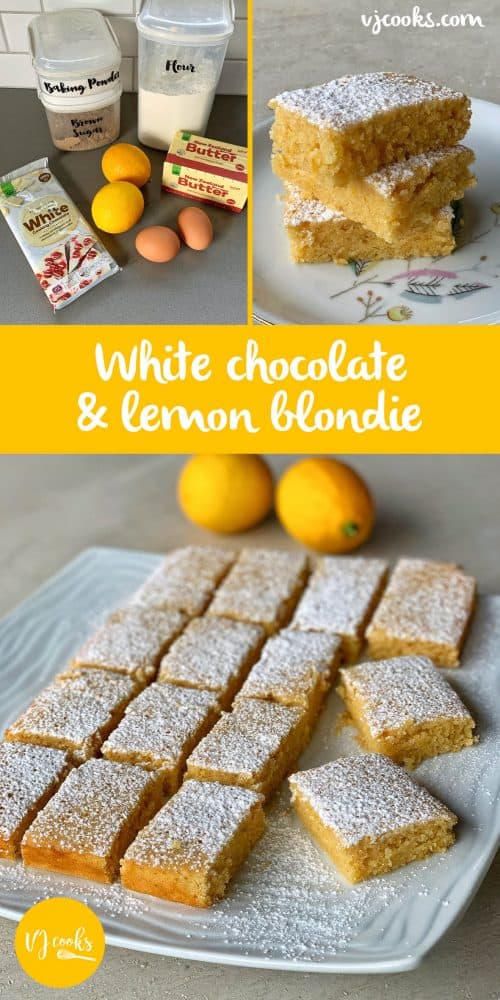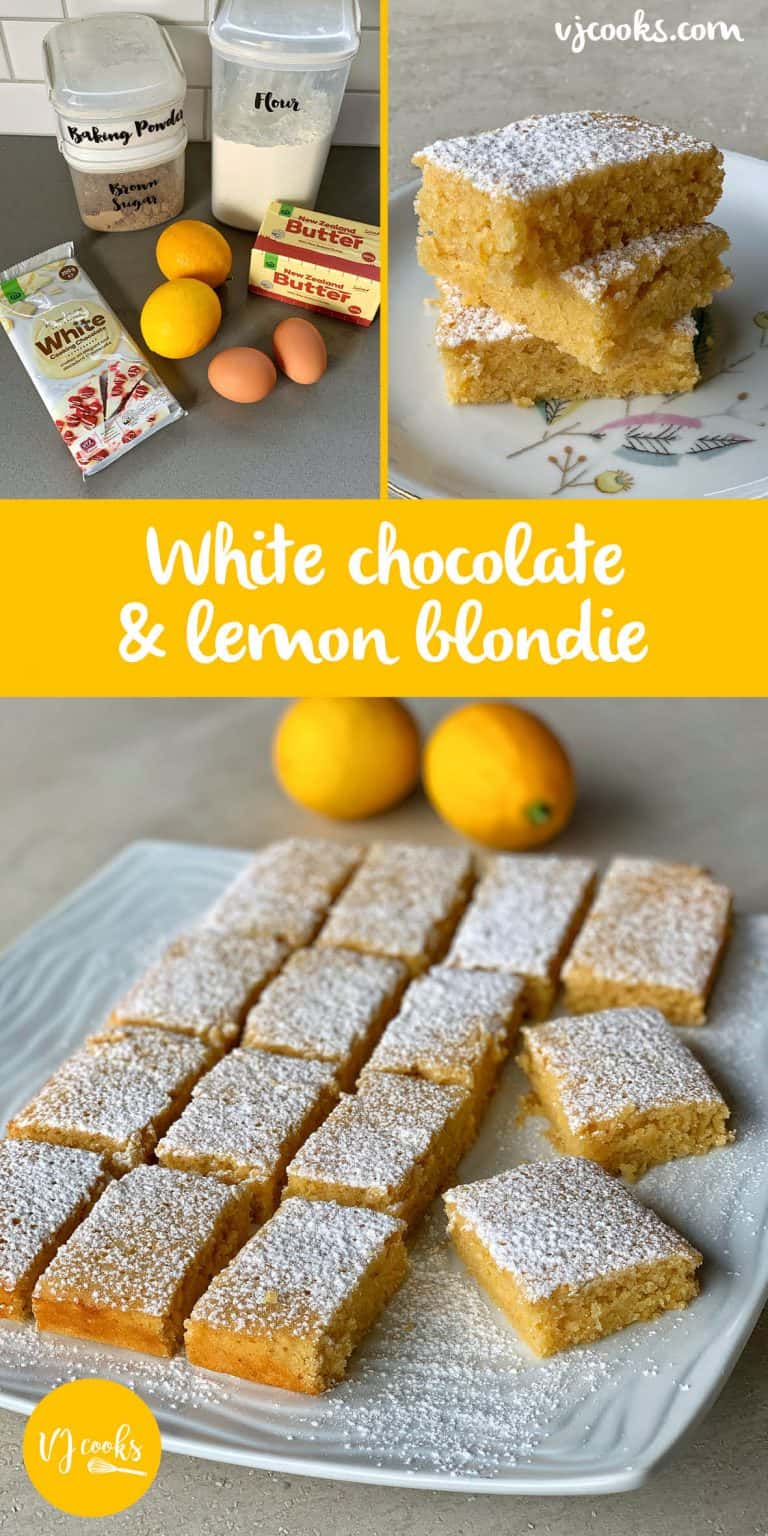 More easy baking recipes to try: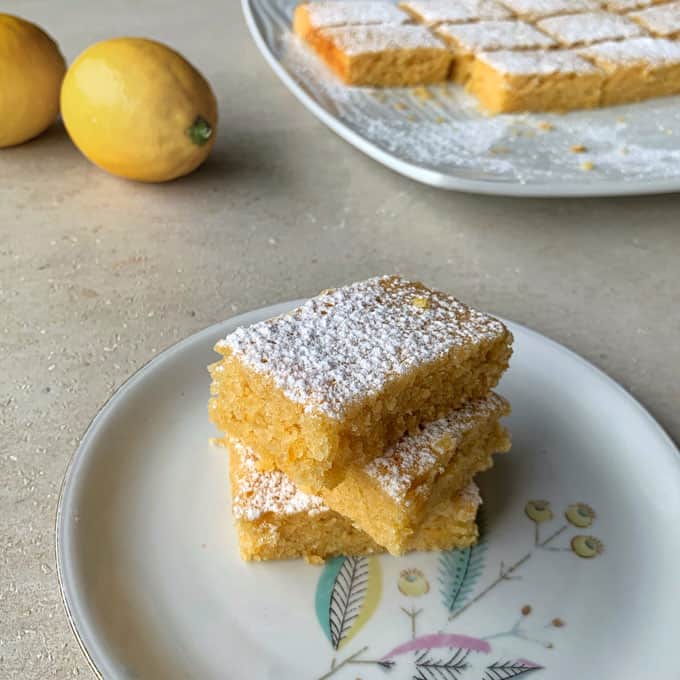 Made this? Tag me on Instagram @vj_cooks and hashtag it #vjcooks
Check out the easy recipe below: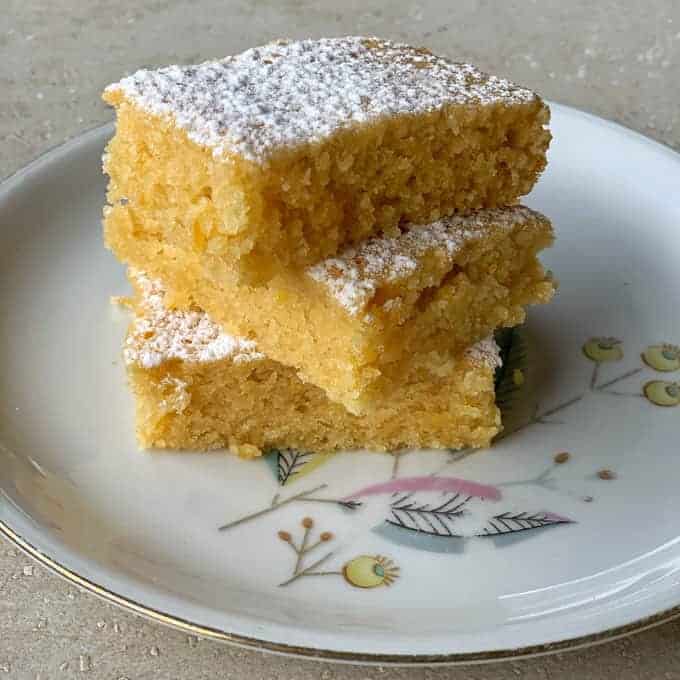 Print
Lemon and white chocolate blondie
Yield 16 pieces
Ingredients
120g (4oz) butter
120g (4oz) white chocolate
3/4 cup brown sugar
80ml lemon juice (2 medium lemons)
Zest of one lemon
2 eggs, whisked
3/4 cup flour
1 tsp baking powder
1 Tbsp icing sugar to serve
Instructions
Pre-heat oven to 170° fan bake. (340°F)
Melt together butter and white chocolate in the microwave in 30 second bursts. Stir. 
Add sugar and lemon zest & juice, stir again and add in the eggs.
Sift in the flour and baking powder.
Fold everything together and whisk out any lumps. 
Pour into a lined slice tin.
Bake for 22 minutes until blondie feels firm on the surface. Allow to cool before cutting into squares.
Dust with icing sugar and serve.
Notes
My slice tin is 28 x 18cms
Keep in an airtight container in the pantry. Best eaten in the first 2 days. 
Thank you so much for checking out my recipe. Follow along at my Facebook page.