You can't beat these delicious slices, some of the most popular recipes on my website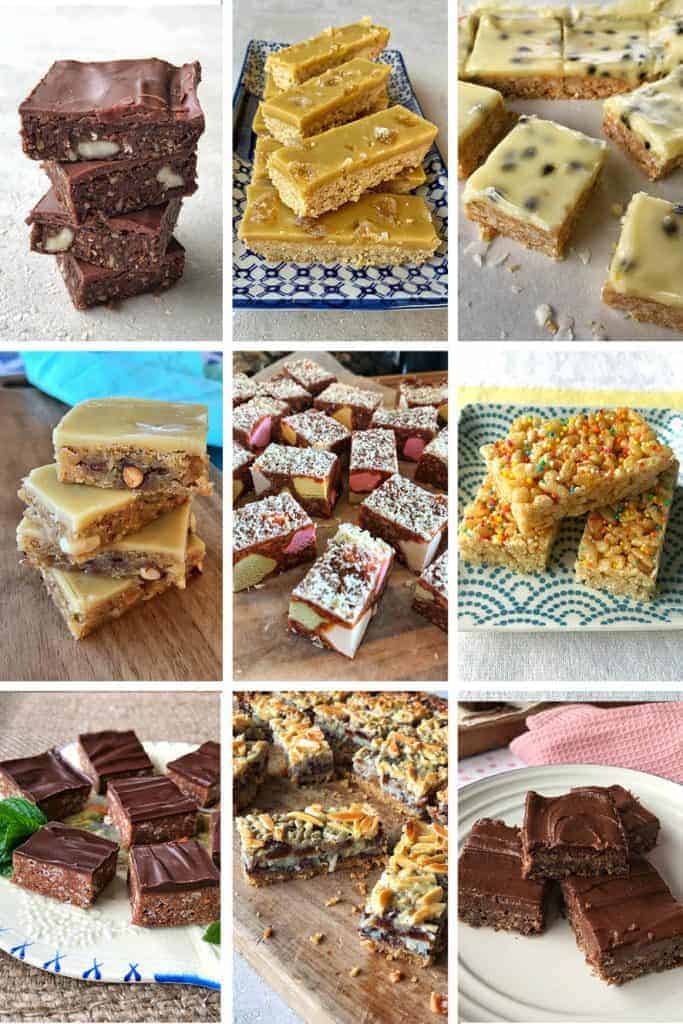 This recipe is my most popular ever with 2 million video views on Facebook. The baked base is made of Weetbix, coconut, flour and butter and it is topped with chocolate icing.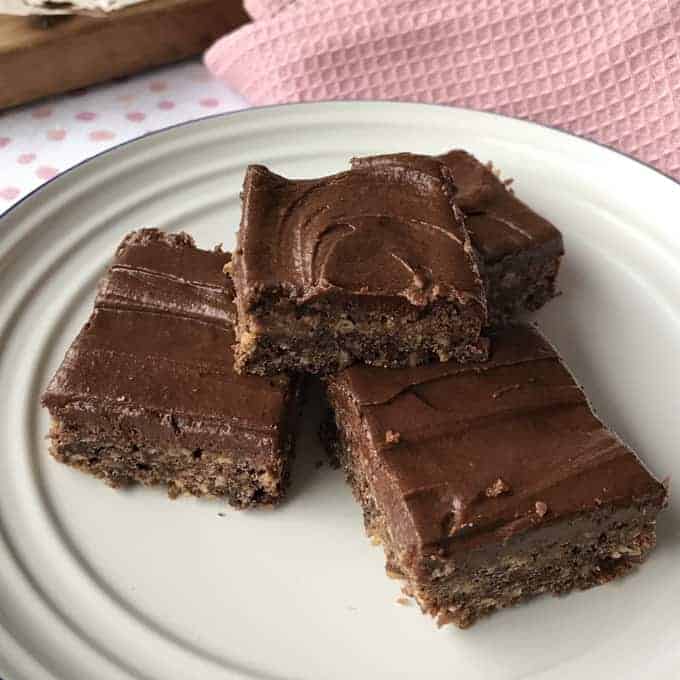 No-bake slices are so popular and this one with a biscuit base and passionfruit icing is so delicious. Perfect when passionfruit are in season.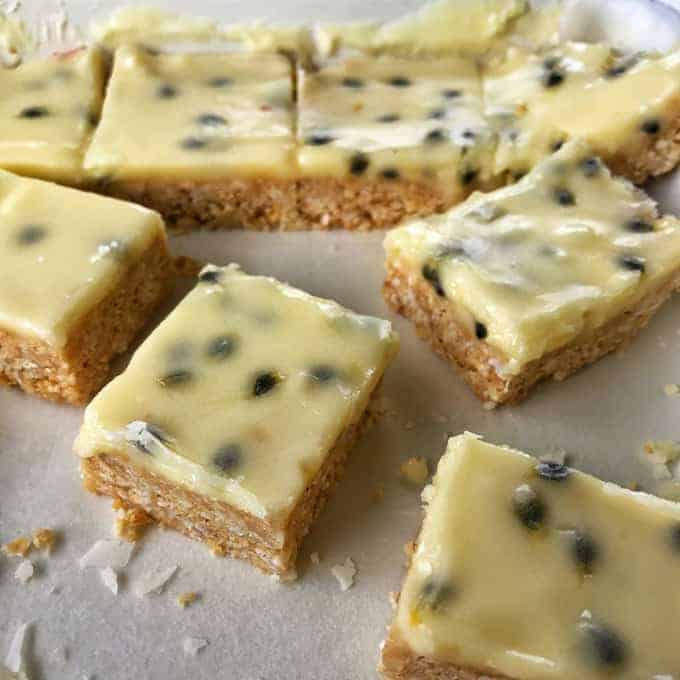 This no-bake slice has a crispy base full of rice bubbles which gives it a nice crunch. It is topped with dark chocolate flavoured with peppermint essence.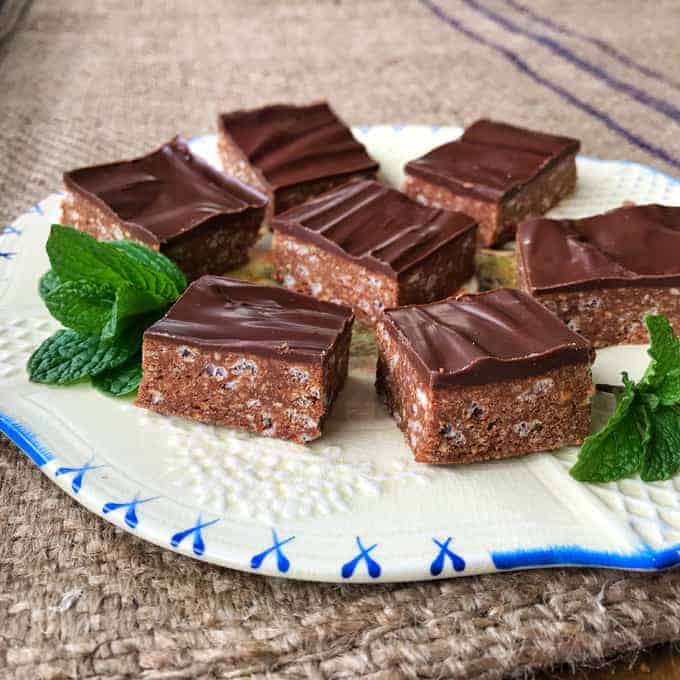 Another Kiwi classic this oaty ginger slice has a baked base made with rolled oats, ginger and coconut. Topped with a decadent layer of ginger and golden syrup icing.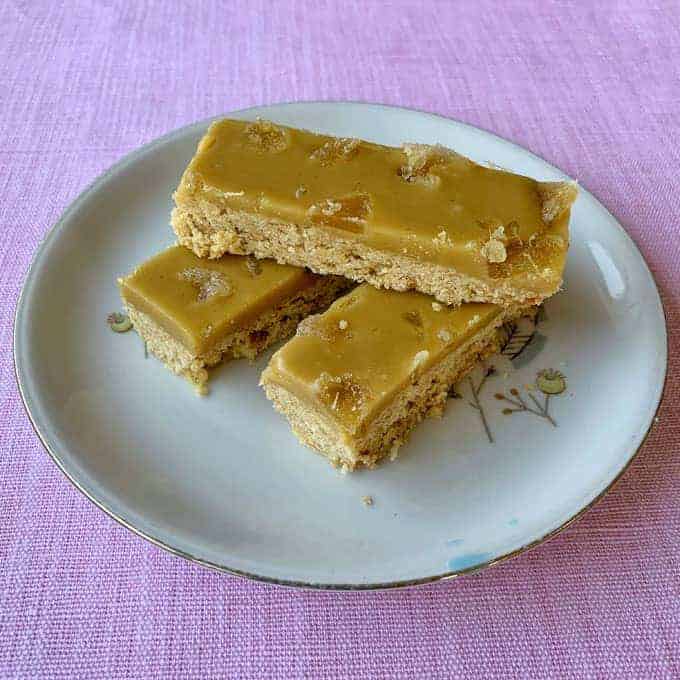 Instead of making bliss balls make this raw chocolate slice instead, it saves a lot of time rolling. You can have it with or without the dark chocolate layer on top. Keep it in the fridge for a healthy sweet treat.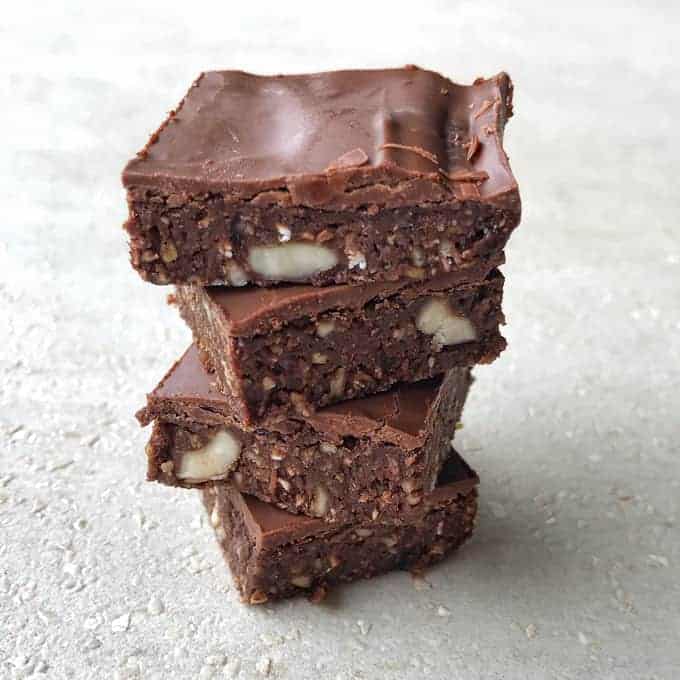 You can't go past lolly cake and this lolly slice is just as tasty! You just push the malt biscuit and lolly mixture into a slice tin then sprinkle over the coconut. Too easy.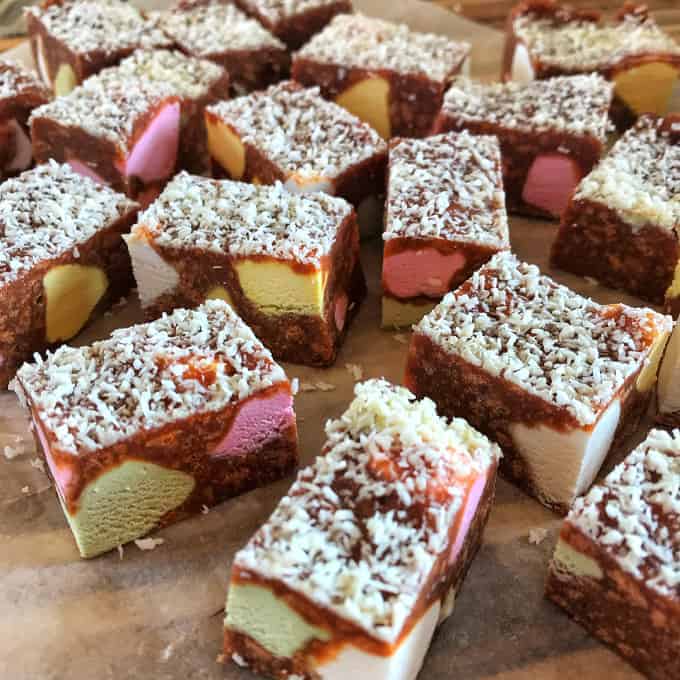 This magic slice contains a lovely buttery biscuit base followed by layers of chocolate chips, shredded coconut, sultanas, sunflower seeds, slivered almonds and topped off with a layer of condensed milk which (when baked) holds the slice together. Magic slice is so versatile you can use whatever nuts or dried fruit you have in your pantry.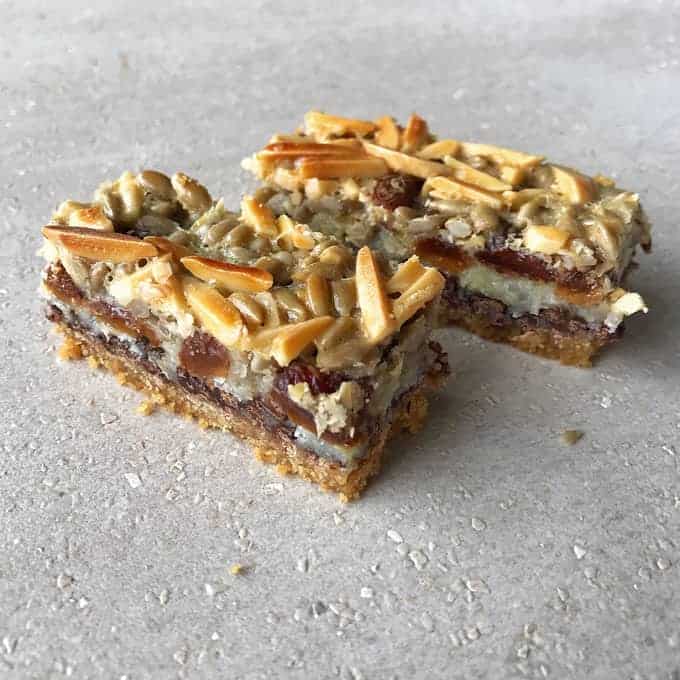 Probably the easiest and quickest slice of them all, this rice bubble slice is made by heating butter, brown sugar and honey until bubbling on the stove. Stir in the rice bubbles, spread them onto a tray and pour over sprinkles. A Kiwi kids party classic.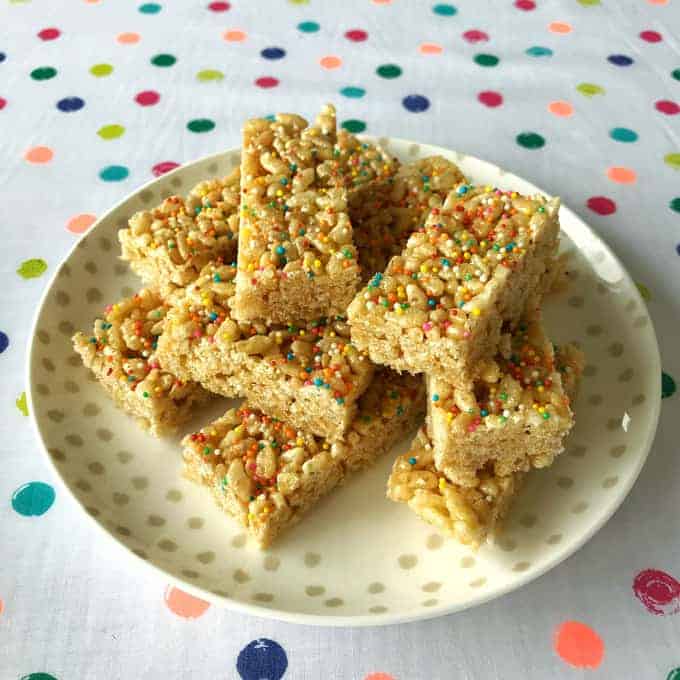 You can make this crispy peanut slice with either traditional chocolate or caramel golden syrup icing on top. Both go so well with the baked peanut base so it just depends on your preference.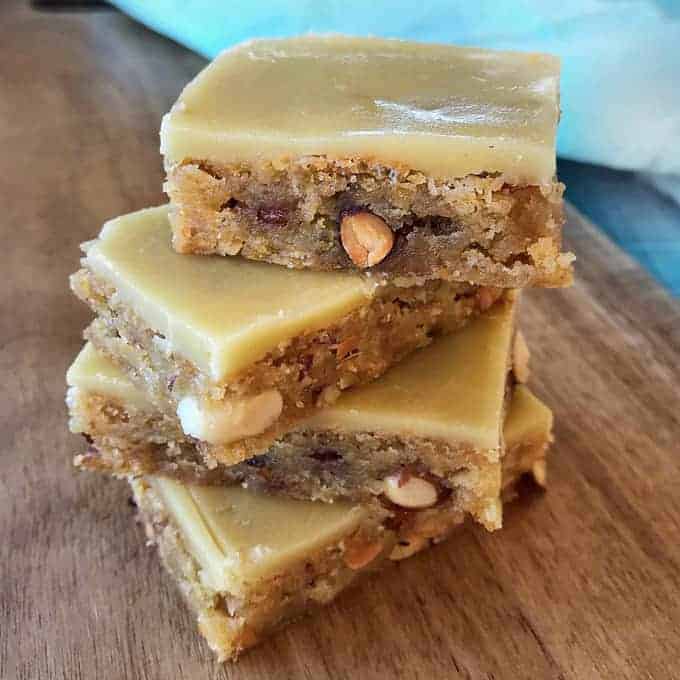 There are only five ingredients in this apple slice recipe: sugar, self-raising flour, apple slices, egg and butter. It only takes a few minutes to prepare this tasty baked treat.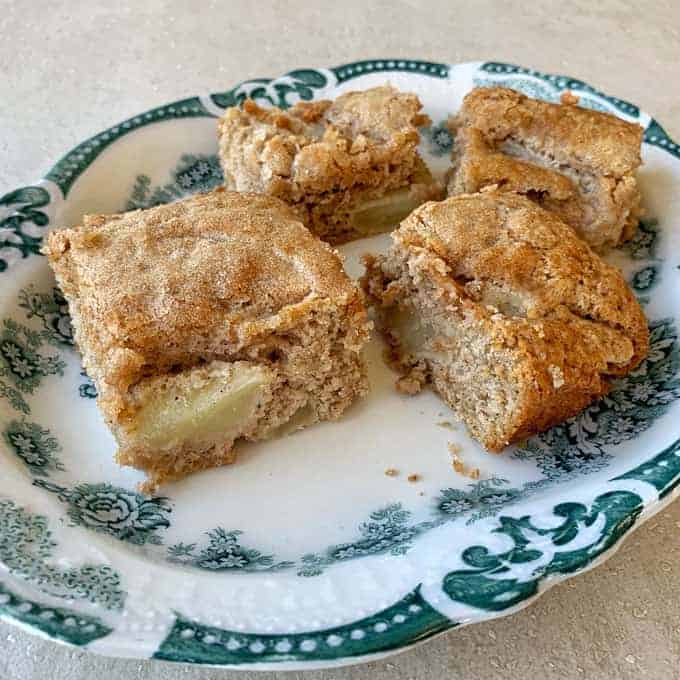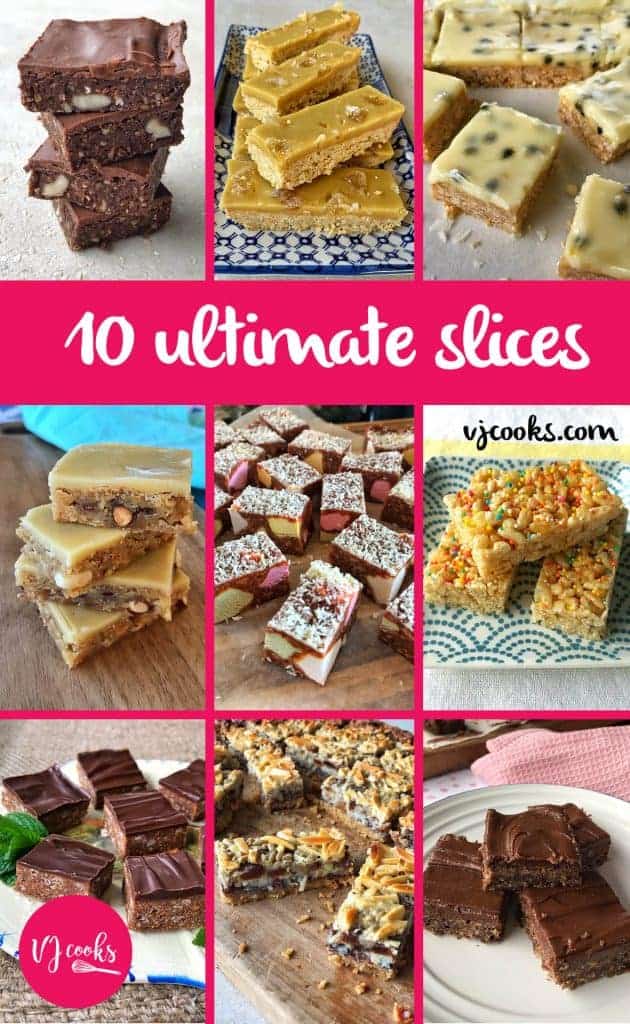 ---
IF YOU ARE LOOKING FOR SOME BRAND NEW AND EXCLUSIVE SLICE RECIPES – I HAVE AN EBOOK FOR SALE WITH 15 OF MY ALL TIME FAVOURITES.