Baked meatballs is an easy one pot dinner and affordable family meal. The pasta bakes in the sauce with the meatballs then you top it with lots of cheese and bake until golden and bubbling!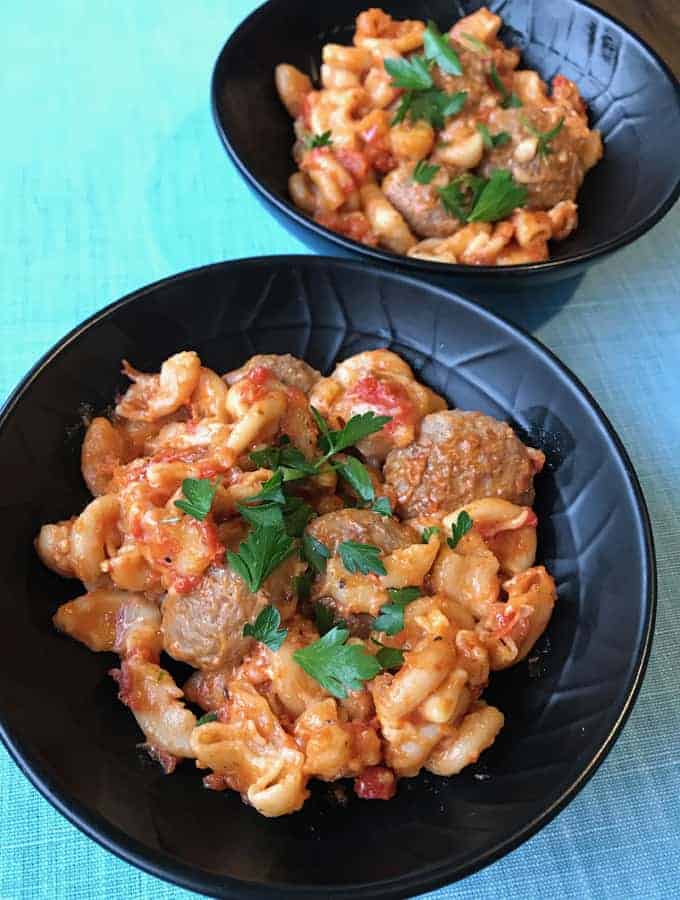 I love a one pot meal and these baked meatballs pack so much flavour into one easy dinner. This recipe is started on the stovetop and finished off in the oven so make sure you have an ovenproof pan.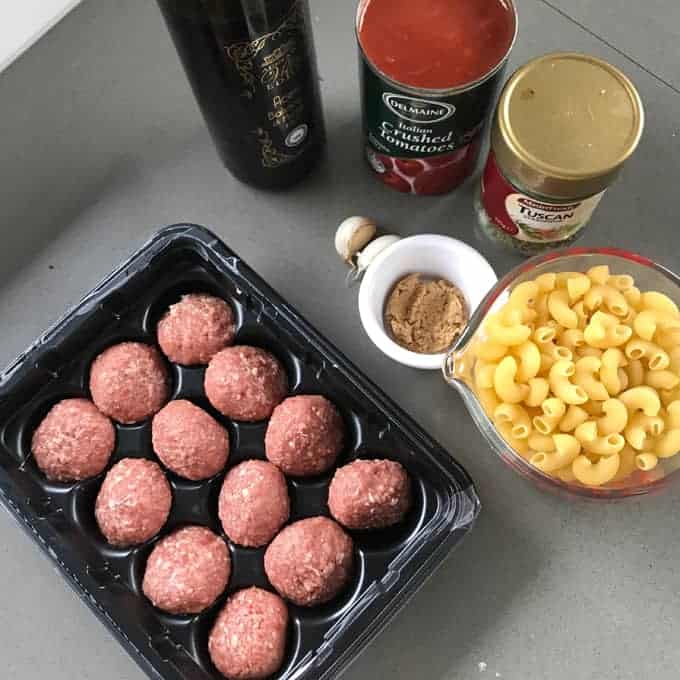 You can make the meatballs yourself or if you want a simple meal then buy them pre-made from your local supermarket or butcher.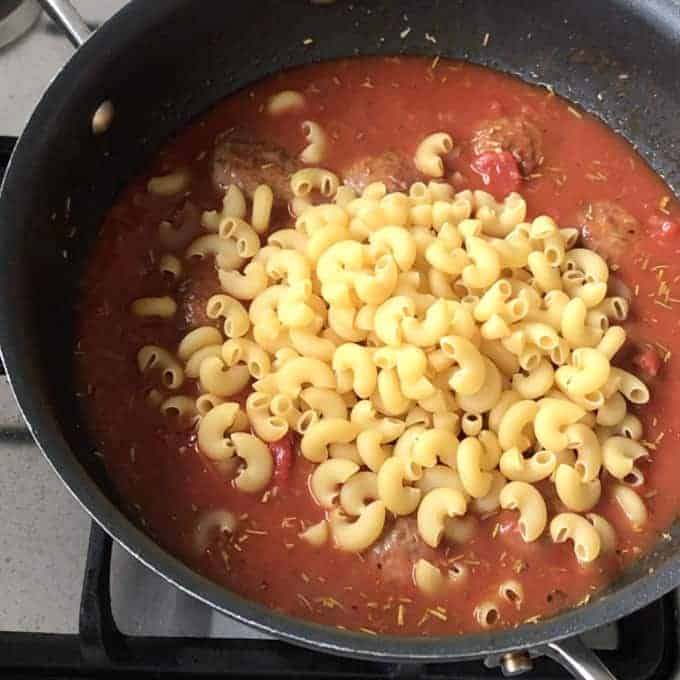 In this recipe after you have quickly browned the meatballs you add the liquid ingredients and the seasonings then the pasta cooks in the delicious sauce in the oven. You can use any shape of pasta you like but cook times may vary.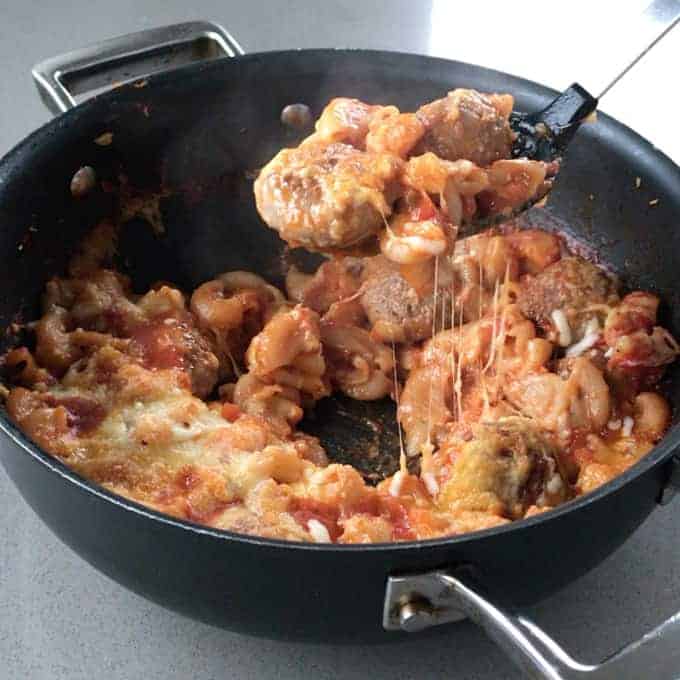 Once the pasta is cooked through you scatter grated cheese over the baked meatballs, then cook uncovered until the cheese is golden and bubbling.
Click here to pin this post to your meal ideas board on Pinterest and save it for later
More easy dinner recipes to try:
Made this? Tag me on Instagram @vj_cooks and hashtag it #vjcooks
Check out the easy recipe below: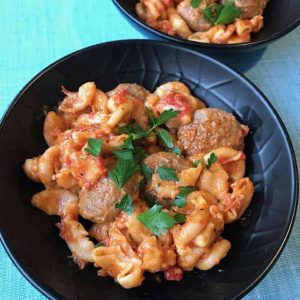 Print
Baked Meatballs
Yield 4 serves
This one pot dinner is a super easy and affordable family meal, the pasta bakes in the sauce with the meatballs, top it off with lots of cheese and you can't go wrong!
Ingredients
1 Tbsp olive oil
12 pack of meatballs
1 can crushed tomatoes 
1 cup boiling water
1 tsp brown sugar
1 Tbsp dried Italian herbs
1 Tbsp tomato paste
2 cloves garlic, crushed
½ tsp balsamic vinegar
1½ cups pasta
1 cup cheese, grated
1 Tbsp Italian parsley, chopped
Instructions
Preheat oven to 190°C fanbake. 
Heat olive oil in a frypan, add meatballs and brown on all sides. 
Turn off heat, add crushed tomatoes, water, brown sugar, dried herbs, tomato paste, garlic and balsamic then stir together. 
Pour in pasta, stir, cover and bake in the oven for 20-25 minutes. Stir once half way through cooking. 
Scatter over grated cheese and bake uncovered in the oven until golden.
Serve topped with parsley. 
Courses Dinners
Here is the step by step video so you can see how to make it:
Thank you so much for checking out my recipe. Follow along at my Facebook page.