This date loaf is so quick and easy to whip up and share with friends over a cuppa.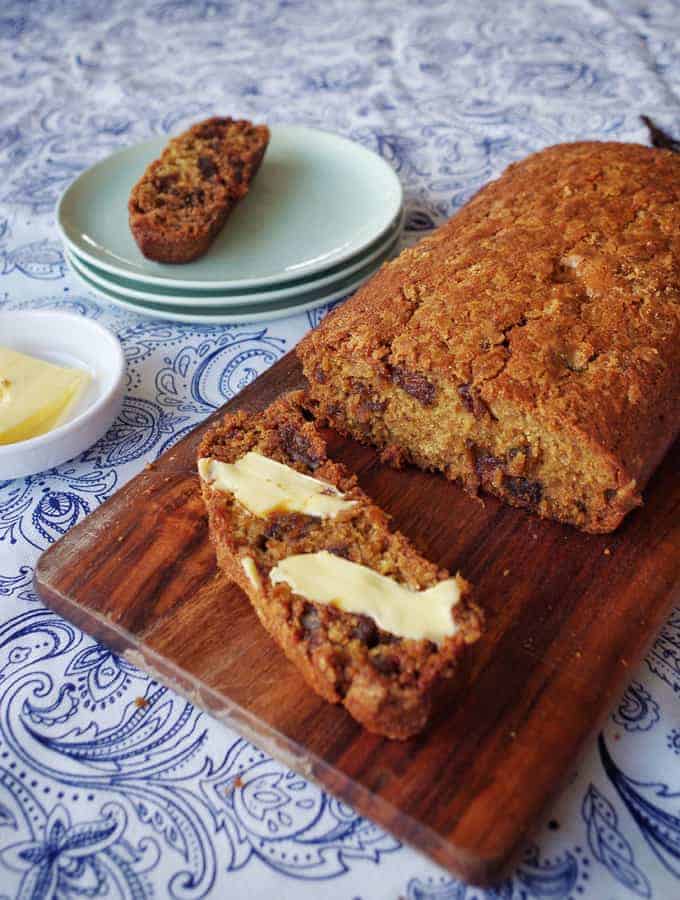 Most NZ families will have a classic Date Loaf recipe, and this is mine from my Nana. She used to add whatever she had in the pantry or had just harvested. Nana's Date and Walnut Loaf was legendary especially at Country Women's Institute lunches.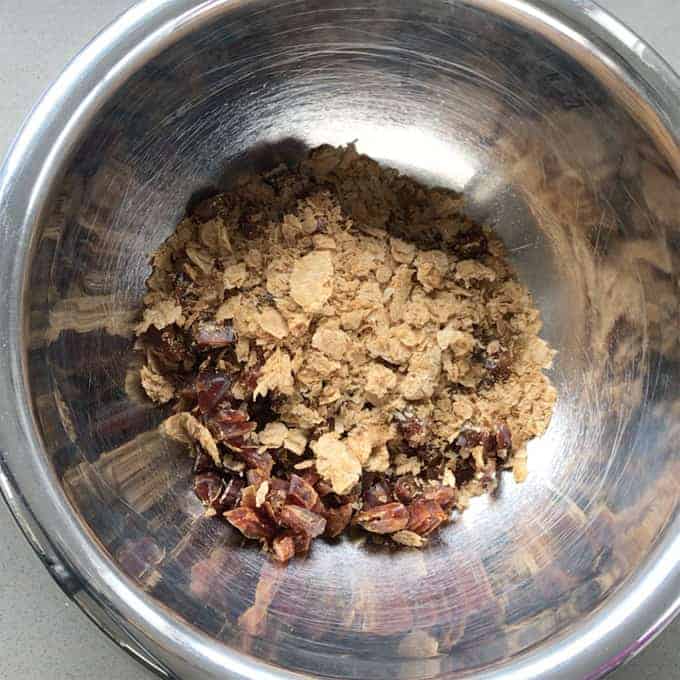 The secret ingredient is Weetbix you crush it in on top of the dates then let it soak with the sugar and boiling water, before adding the dry ingredients. Fold it all together and put it into a loaf tin. Adding the brown sugar to the top also gives it a lovely golden crunch.
Whatever your tastes there is nothing old fashioned about dates in a warm loaf with lashings of butter. Date loaf is ideal to take to a bake sale or gift to a friend who could do with a pick me up.
CLICK HERE TO PIN THIS POST TO YOUR BAKING BOARD ON PINTEREST TO SAVE IT FOR LATER
Check out the super easy recipe below, I'm sure your loaf will become a family favourite too.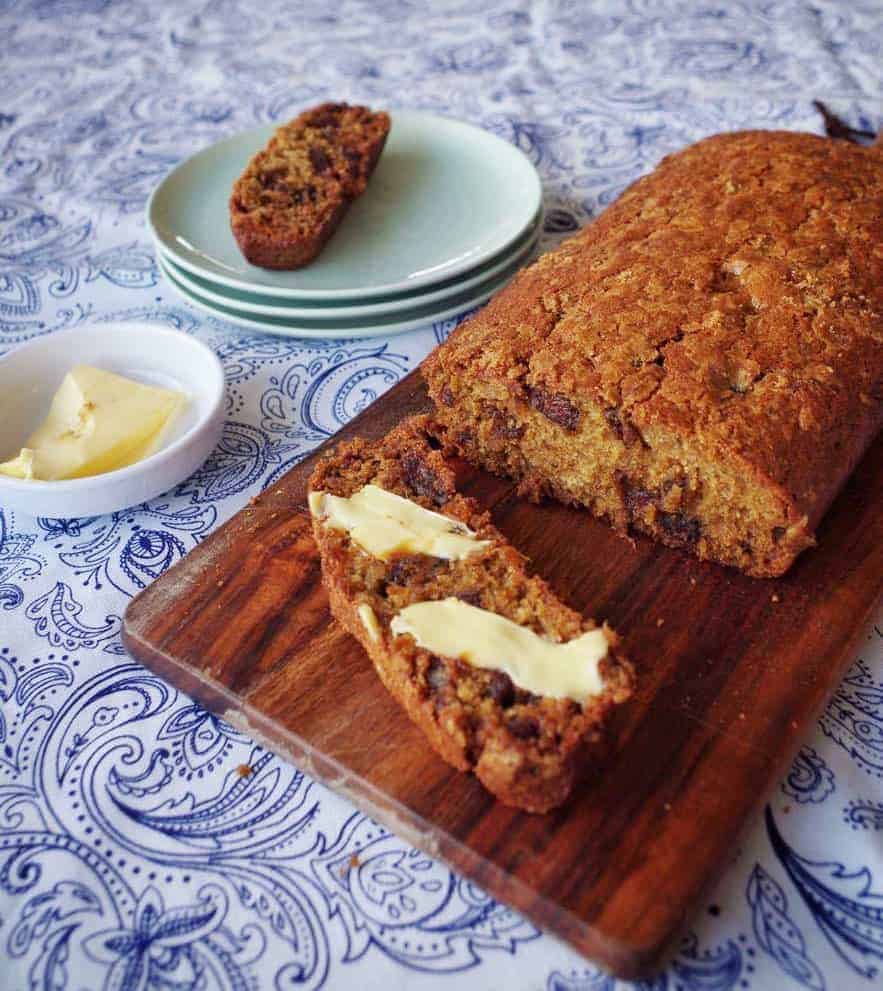 Print
Date loaf
Yield 1 loaf
Ingredients
1 cup dates, chopped
50g butter, melted
4 Weetbix, crushed
1 cup sugar
1 tsp baking powder
1 tsp baking soda
1 cup boiling water
1 egg, whisked
1 cup flour
1 Tbsp brown sugar
Instructions
Preheat oven to 180.C fanbake
Prepare a loaf tin with baking paper and cooking spray.
In a large bowl combine dates, butter, Weetbix, sugar, baking powder, baking soda and boiling water. 
Let the mixture stand for 5 minutes. 
Stir in egg and sift in flour. Fold all ingredients together until combined. 
Pour into prepared loaf tin and scatter over brown sugar. 
Bake for 45-55 minutes or until golden and cooked through. 
Remove from the oven and allow to sit in the loaf tin for at least 10 minutes before turning out onto a wire rack to cool.
Best served warm with butter. 
Courses Baking
Cuisine New Zealand
Here's the video from my Facebook page