This Lumberjack cake is a moist apple and date cake with a delicious coconut topping.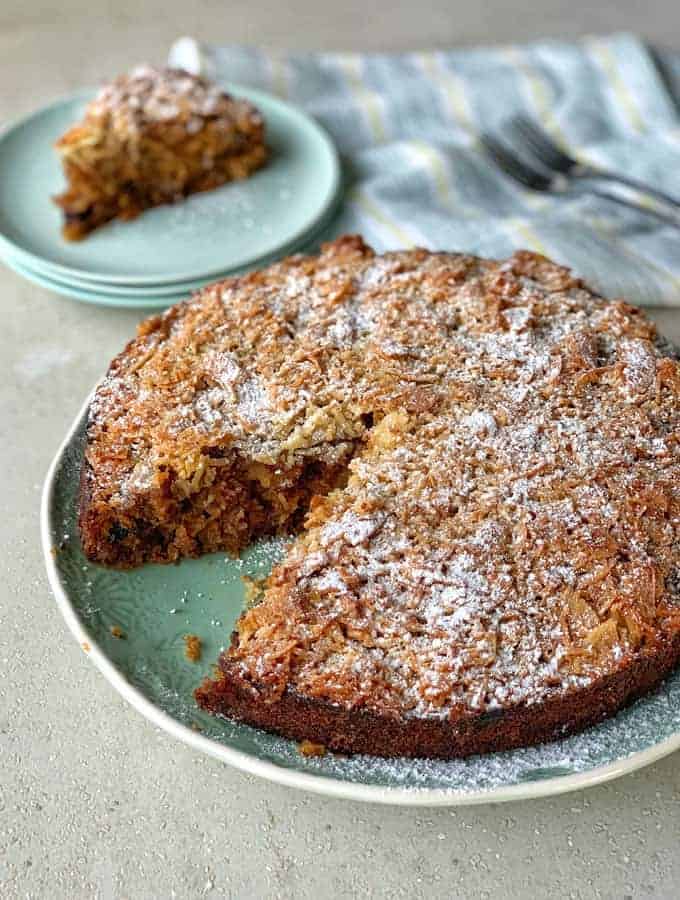 Have you heard of lumberjack cake? It is a delicious apple and date cake with a yummy coconut topping. I created this recipe in partnership with Countdown for national Organic Week. It is made using 100% organic Braeburn apples which I picked up at my local Countdown. They have a wide range of organic products that you can pick up during your weekly shop so you don't have to visit any specialty store.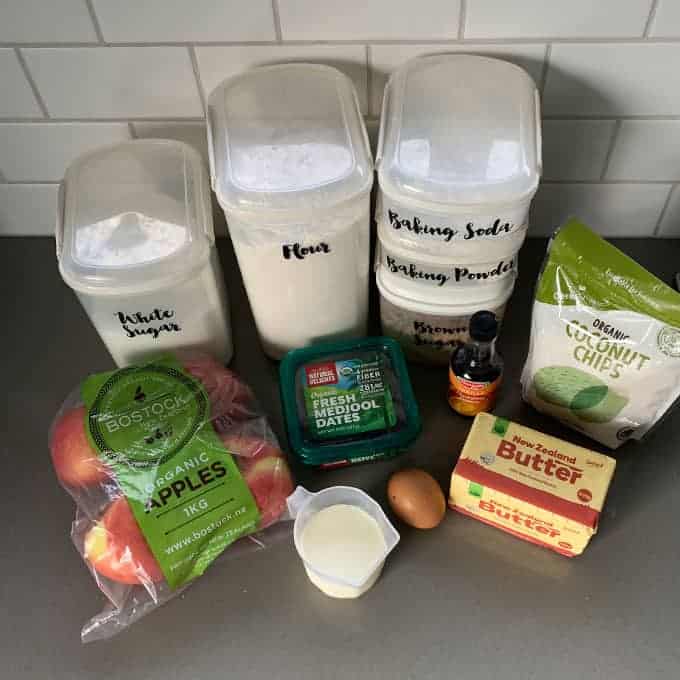 This recipe is made by mixing the grated apple and chopped dates with baking soda and boiling water. Set that aside while creating the batter, which is a mixture of butter, sugar, eggs and flour. Stir everything together and you have a delicious cake mixture.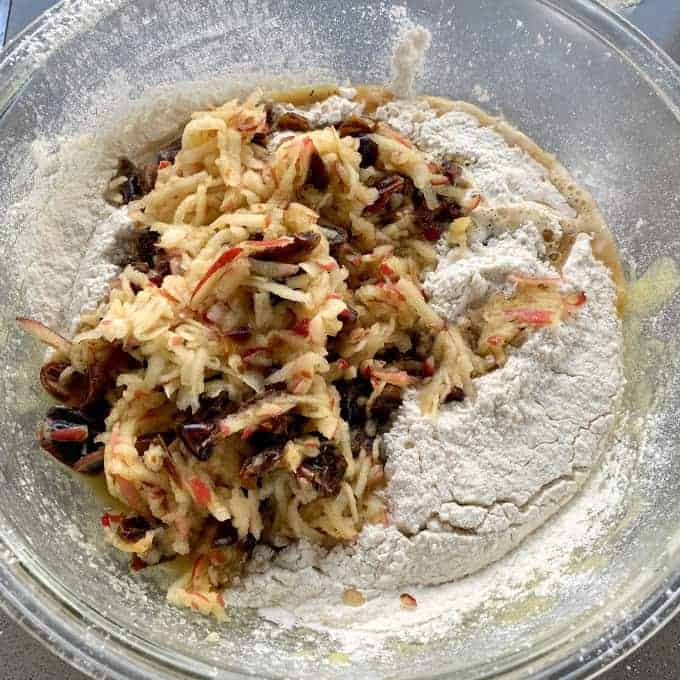 Bake in the oven for 50 to 60 minutes or until it is cooked through and when you press the cake down it springs back. While the cake is cooking mix together the topping ingredients, which is brown sugar, milk, butter and coconut. I used a combination of shredded coconut and also Ceres organics coconut chips which add lovely texture, I also picked these up from Countdown.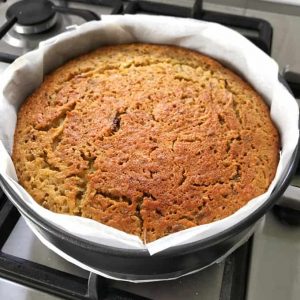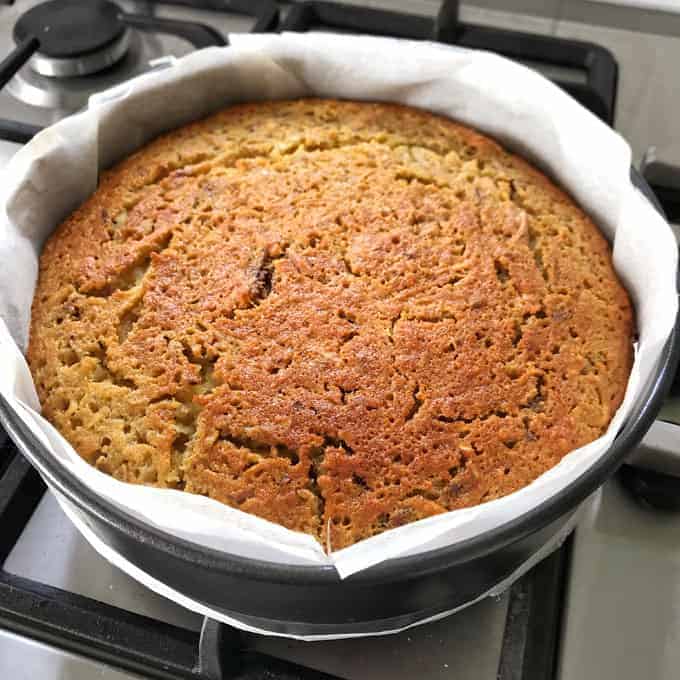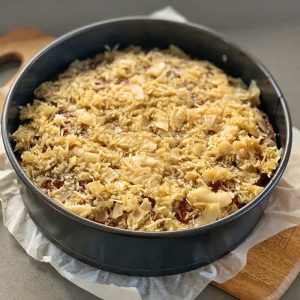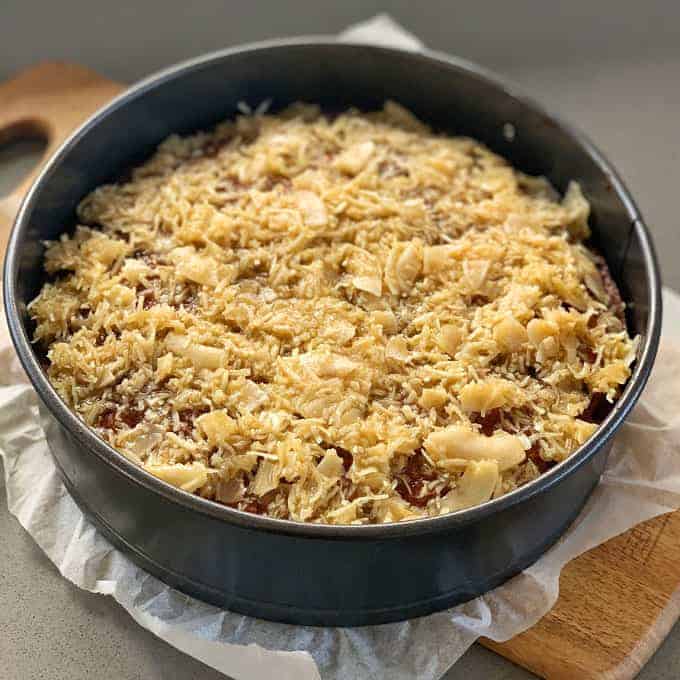 Spread the topping mixture over the baked cake then cook for another 15 to 20 minutes until golden. This time will vary as all ovens are different and you don't want to burn the top.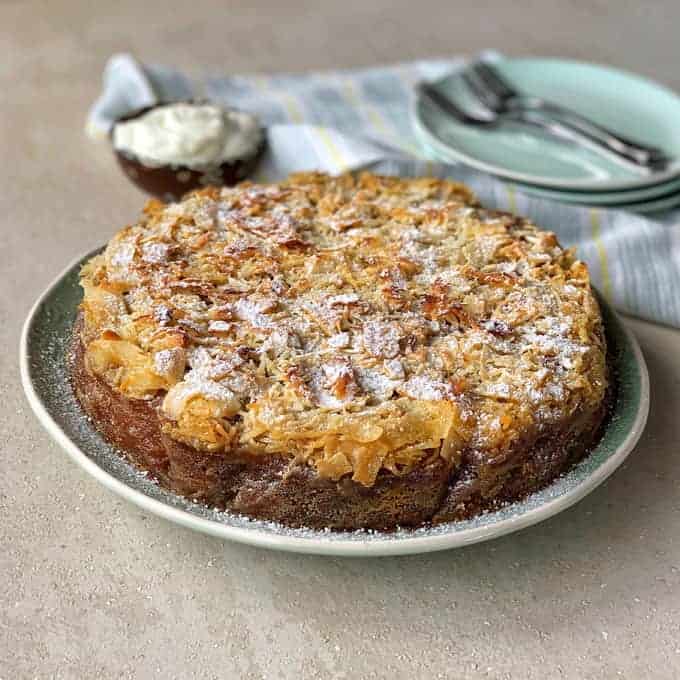 Once your cake has cooled, sprinkle with icing sugar and serve. I like to serve mine with Greek yoghurt or whipped cream. This cake would also be delicious heated up as a hot pudding with a scoop of ice cream.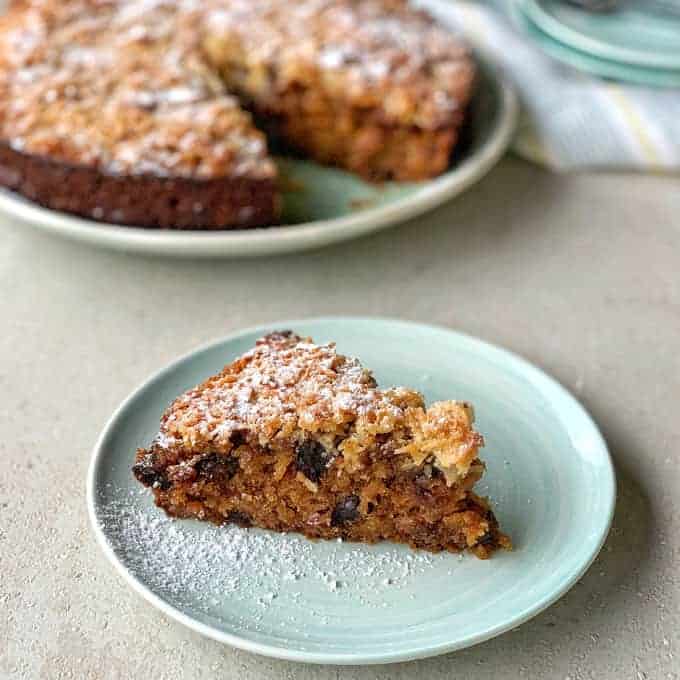 Thanks so much to Countdown for partnering with me on this delicious lumberjack cake recipe, I'm so proud of the way that this tasty cake turned out.
More easy cake recipes to try:
Made this? Tag me on Instagram @vj_cooks and hashtag it #vjcooks
Check out the easy recipe below:
Print
Lumberjack cake
This easy lumberjack cake is made with apples, dates and has a delicious coconut topping.
Ingredients
2 large apples, grated
1 cup dried or fresh dates, chopped
1 tsp baking soda
1/2 cup boiling water
125g butter, melted
1 cup sugar
1 egg
1 tsp vanilla essence
1 1/2 cup plain flour
1 tsp baking powder 
1 Tbsp icing sugar to serve
Topping
60g butter, melted
1/2 cup brown sugar
2 Tbsp milk
1 cup shredded coconut (I used half coconut chips)
Instructions
Preheat oven to 180.C fanbake. Grease and line a 23cm round cake tin.
Add apples, dates and baking soda to a bowl. Pour in boiling water, mix together and set aside while you make the batter. (10 mins)
Melt butter in a large microwave proof bowl, pour in sugar and whisk together. Crack in the egg and a teaspoon of vanilla then mix again. 
Add the apple and date mixture and sift in the flour and baking powder. Fold everything together until just combined. 
Pour into prepared cake tin and bake for 55 minutes. (or until cake springs back when you press it)
Topping: Add all of the ingredients to a bowl and mix together. 
Remove the cake from the oven and carefully spread the topping over the cake. Return to the oven and bake for another 20 minutes.
Remove from the oven and leave the cake in the tin to cool, then turn out and place on a serving plate.  
Dust the cake with icing sugar before serving. 
Thank you so much for checking out my recipe. Follow along at my Facebook page.