This banana chocolate chip loaf is so moist and delicious!
Such a great way to use up ripe bananas.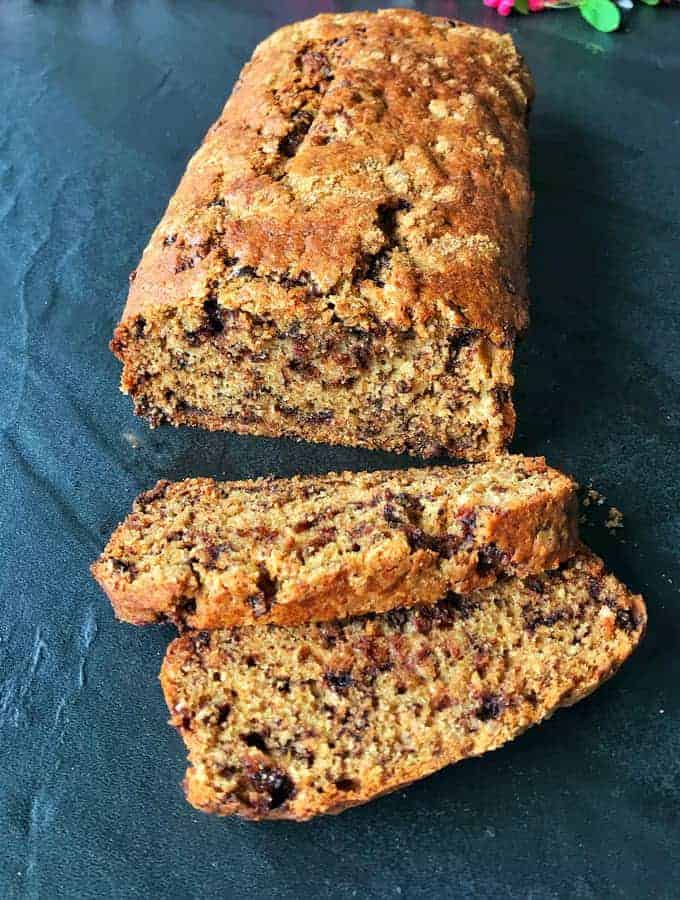 I had some brown bananas to use up so I thought I would make a delicious banana chocolate chip loaf. My husband and kids love the combo of banana with chocolate so this loaf went down well with them.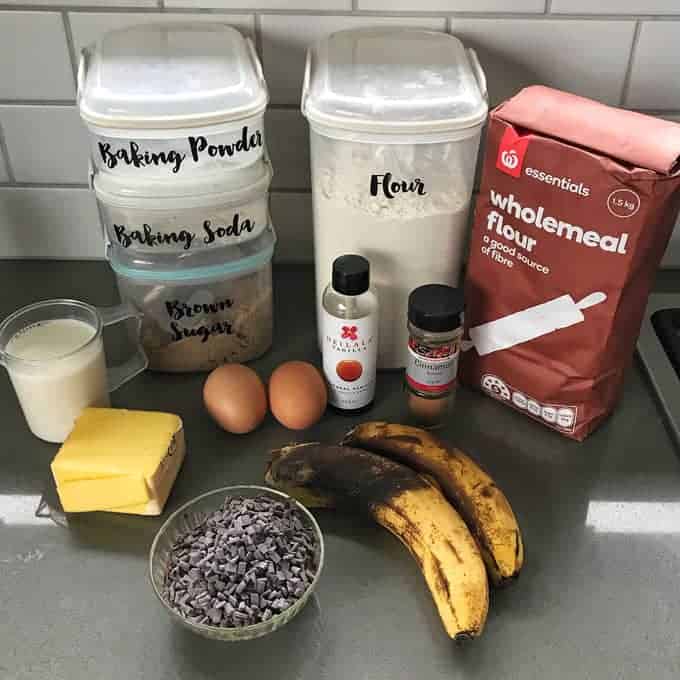 I used half plain white flour and half wholemeal flour in the mixture. I also only had half a cup of chocolate chips so I chopped up some Whittaker's 50% cocoa dark chocolate to bulk up the chocolate factor.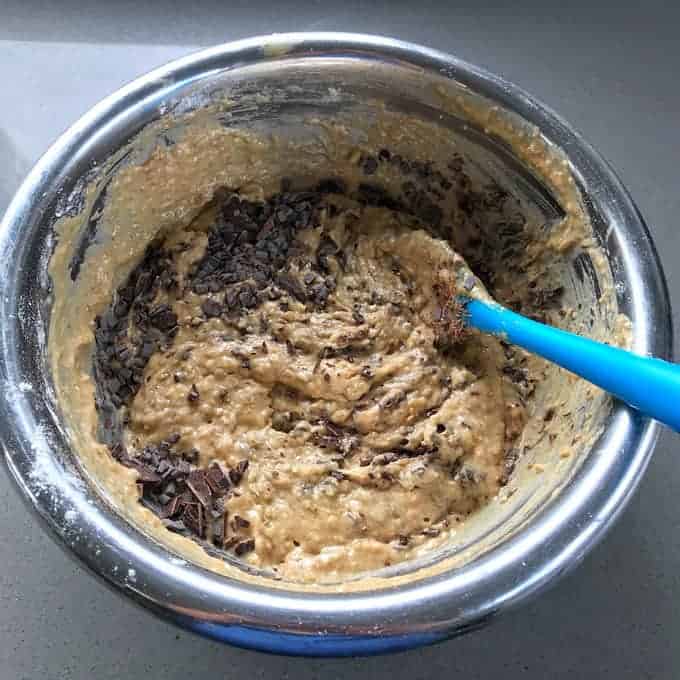 This recipe makes one large loaf, I like to scatter brown sugar on top before baking to give it a nice crunchy topping.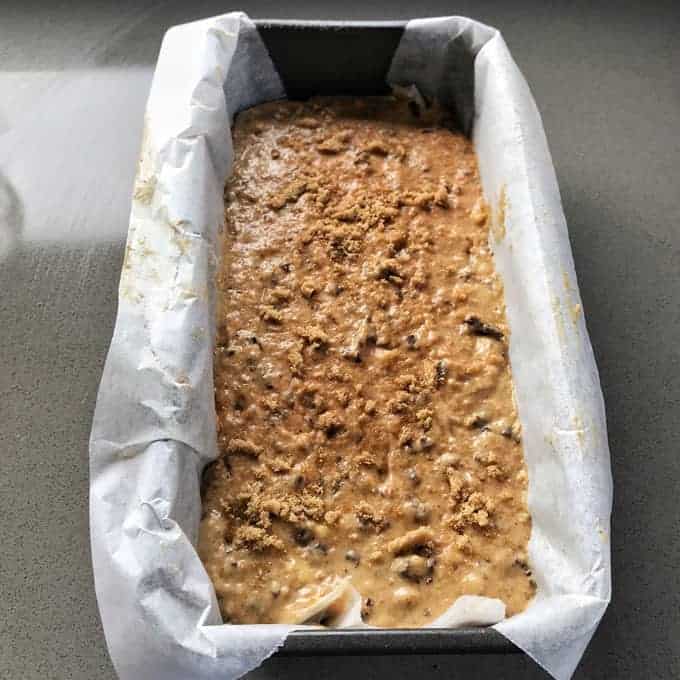 This recipe would also work well as muffins or mini loaves. It would also be a great present for someone wrapped up in brown paper with some rustic string.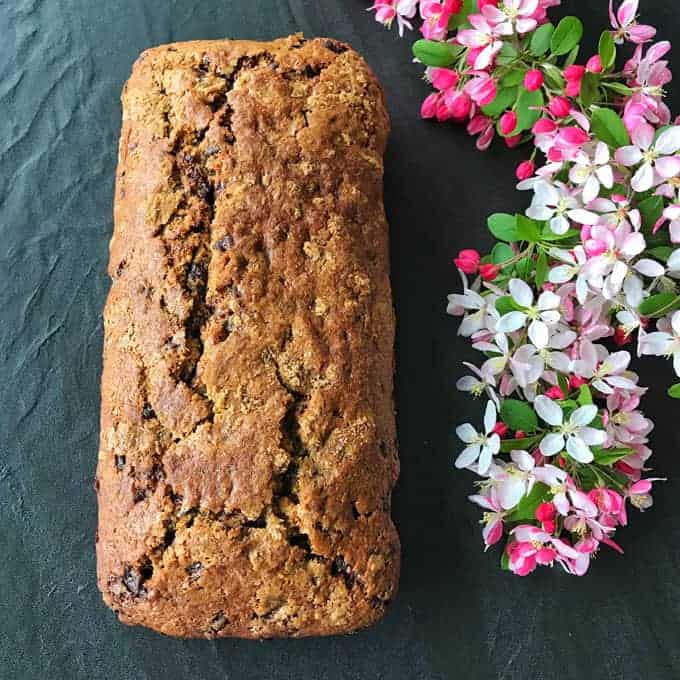 I hope you enjoy my easy recipe for banana chocolate chip loaf. I'm sure your family and friends will love it as much as mine do!
Click here to pin this post to your baking board on Pinterest and save it for later
More easy loaf recipes to try: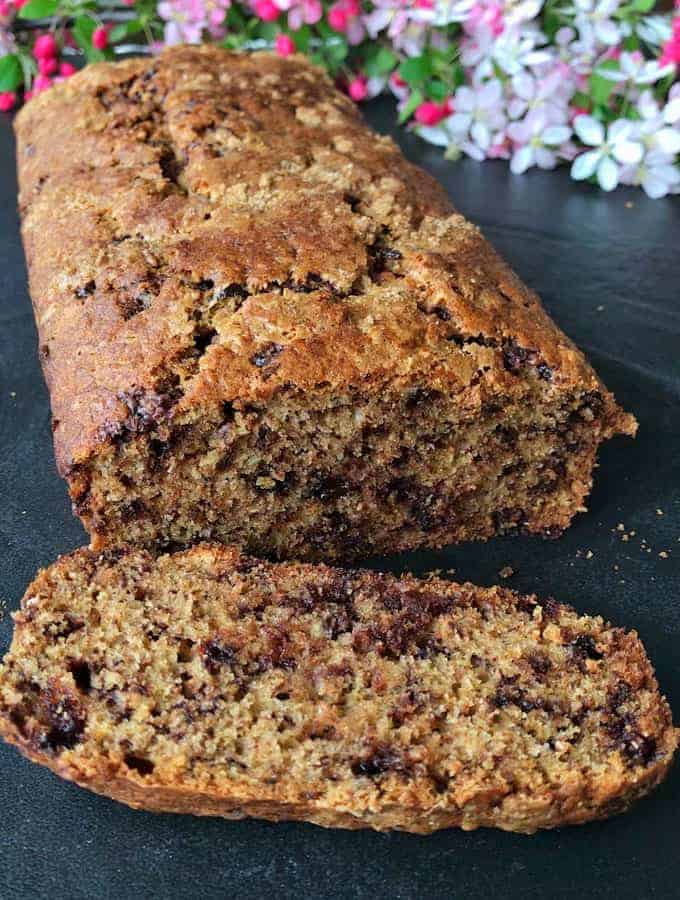 Made this? Tag me on Instagram @vj_cooks and hashtag it #vjcooks
Check out the easy recipe below: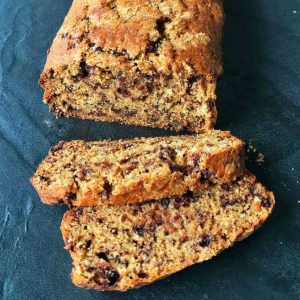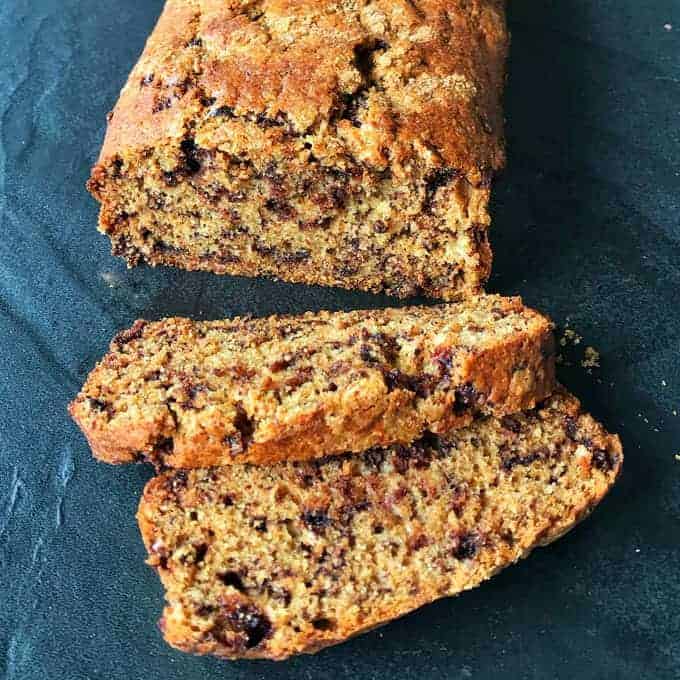 Print
Banana Chocolate Chip Loaf
Yield 1 large loaf
This banana chocolate chip loaf is so moist and delicious! Such a great way to use up ripe bananas.
Ingredients
100g butter, melted
1 cup brown sugar
1 tsp cinnamon 
1 tsp vanilla essence
2 eggs 
2 bananas, mashed
2/3 cup milk
1 cup plain flour, sifted
1 cup wholemeal flour
1 tsp baking powder 
1 tsp baking soda 
1 cup chocolate chips or chopped chocolate 
1 Tbsp brown sugar (for topping)
Instructions
Preheat oven to 180°C fanbake.
Mix together butter, brown sugar, cinnamon, vanilla and eggs in a large bowl. Add banana and milk then stir again. 
Add flours, baking powder and soda then fold all ingredients together until combined.
Add the chocolate chips and mix again. 
Pour into a lined loaf tin and scatter over brown sugar.
Bake for 40-50 minutes or until golden and cooked through. 
Courses Baking
Thank you so much for checking out my recipe. Follow along at my Facebook page.