Our website orders are sold out. You can buy this bestselling book now in NZ bookstores or check out below where you can order it online.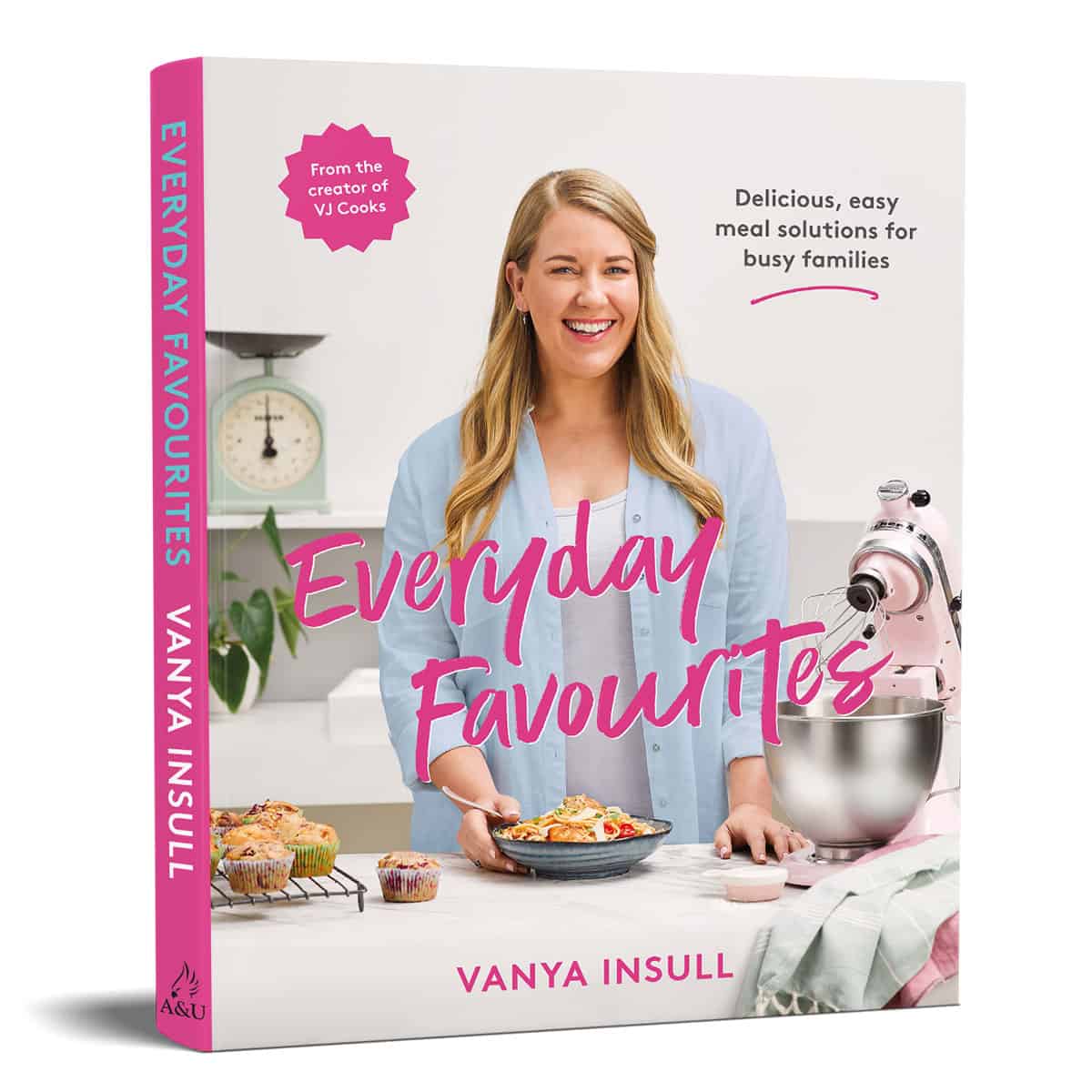 Here is where you can order it online:
NZ Paperplus: https://www.paperplus.co.nz/shop/books/non-fiction/cook-books/general/everyday-favourites
NZ Whitcoulls: https://www.whitcoulls.co.nz/product/everyday-favourites-pre-order-6743963
Australia: Booktopia booktopia.kh4ffx.net/Gjk50n
Rest of the World: Amazon https://a.co/d/09lQX09
Everyday Favourites by Vanya Insull
200 pages of deliciousness! With more than 70 classic recipes that you will cook again and again, this book is packed full of affordable family favourites.
This is my first Cookbook! I am so excited to share it with you. Full of tasty, affordable recipes the whole family will love. Whether you want a delicious dinner on the table without fuss or you're looking for inspiration for sweet treats and baking, Everyday Favourites has the recipe for you.
From light meals to everyday dinners, to winter warmers and home baking and sweet treats, every dish has been carefully considered to appeal to both young and old, and even the fussy eaters in the family. Take the stress out of cooking and make every mealtime a good time with Everyday Favourites.