These chocolate chunk cookies are so delicious with a crispy outside and chewy centre you will not be able to stop at one!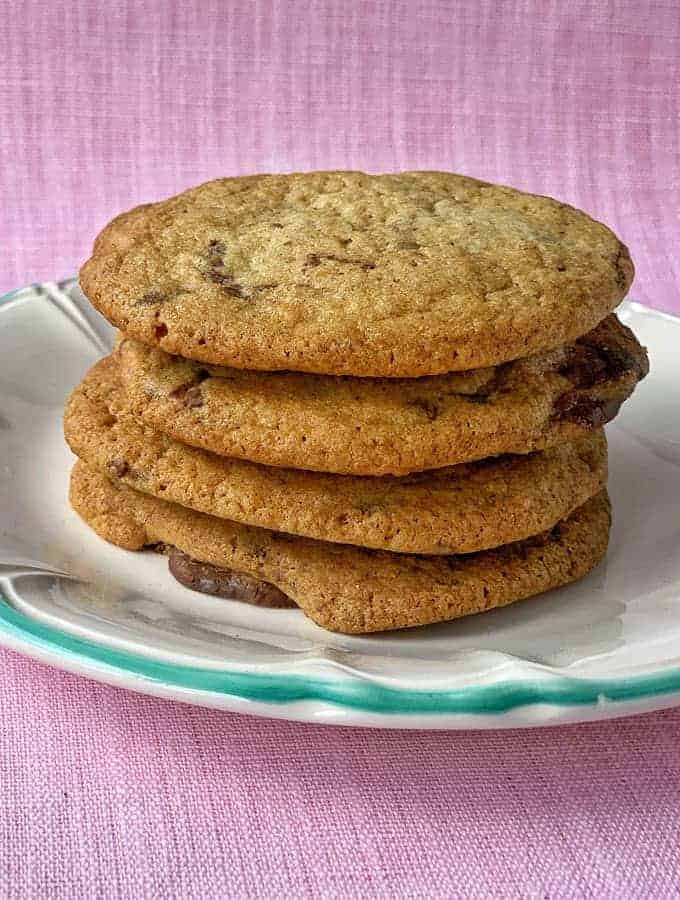 I was so happy with the way these delicious chocolate chunk cookies turned out. They have a lovely cinnamon flavour that goes so well with the big chocolate chunks. You could use any flavoured chocolate in this recipe: milk, dark, white or even Caramilk chocolate.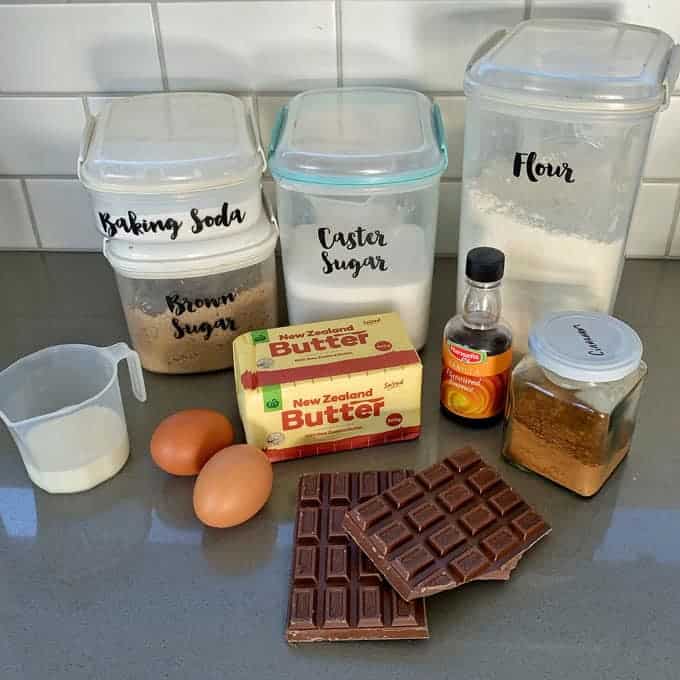 How to make these cookies:
To make these delicious cookies start off by whipping the butter and sugars together until fluffy, then add in the egg and mix again. Fold in the dry ingredients and mix it all together before adding whatever flavour you want to add to the cookies. In this case I decided to use delicious Whittaker's milk chocolate.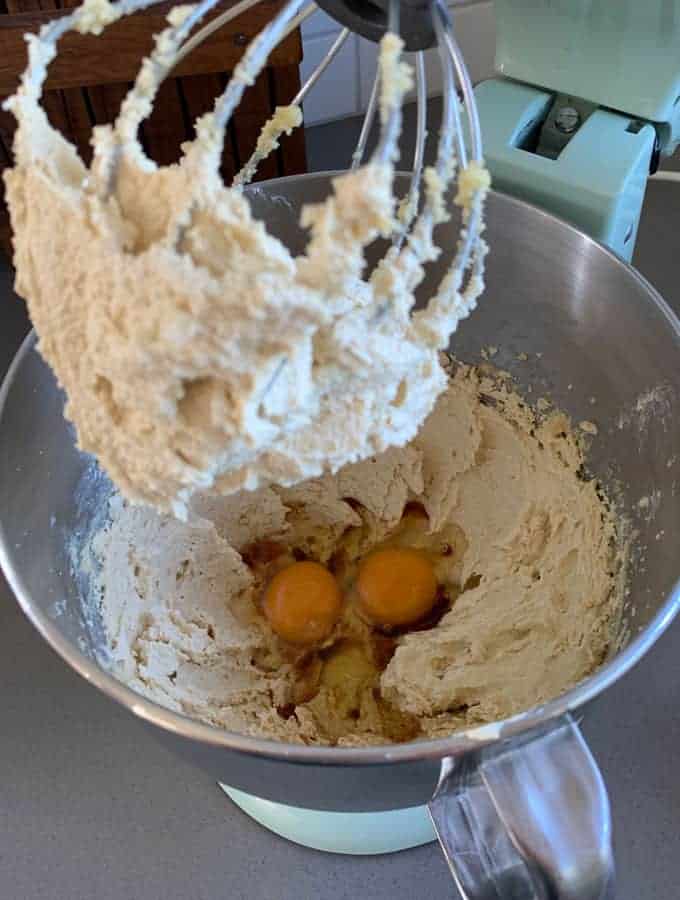 This recipe makes 15 medium-large cookies, but it can easily be doubled if you want to make some for the freezer.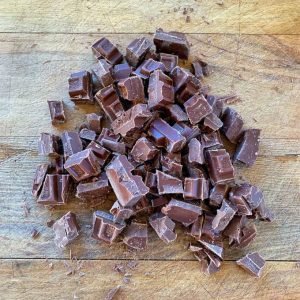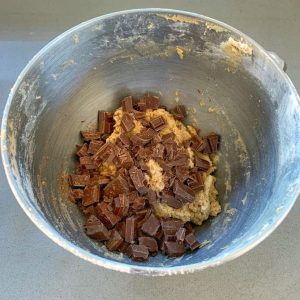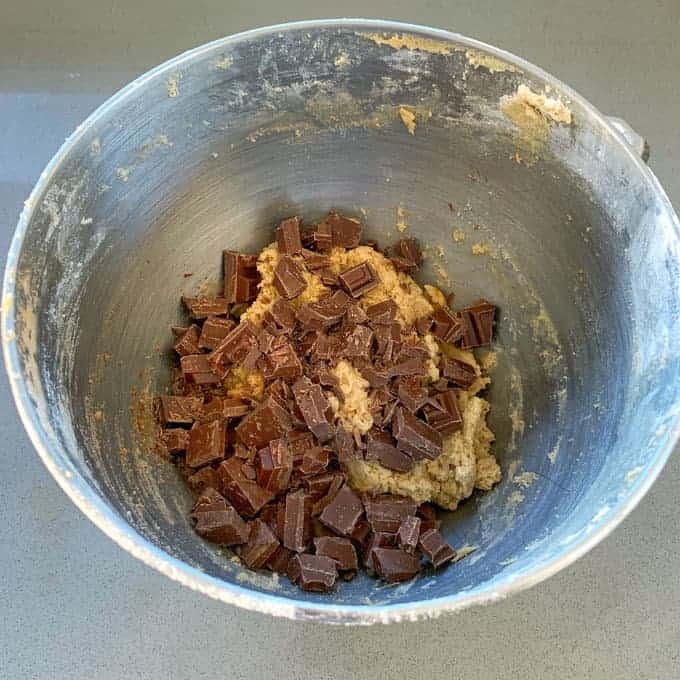 Once the batter is made, use a small ice cream scoop to scoop out even sized balls of cookie dough. Place them on a tray lined with baking paper and chill or freeze until ready to bake. Once the cookie dough balls were frozen down I decided to freeze half later in a snap lock bag.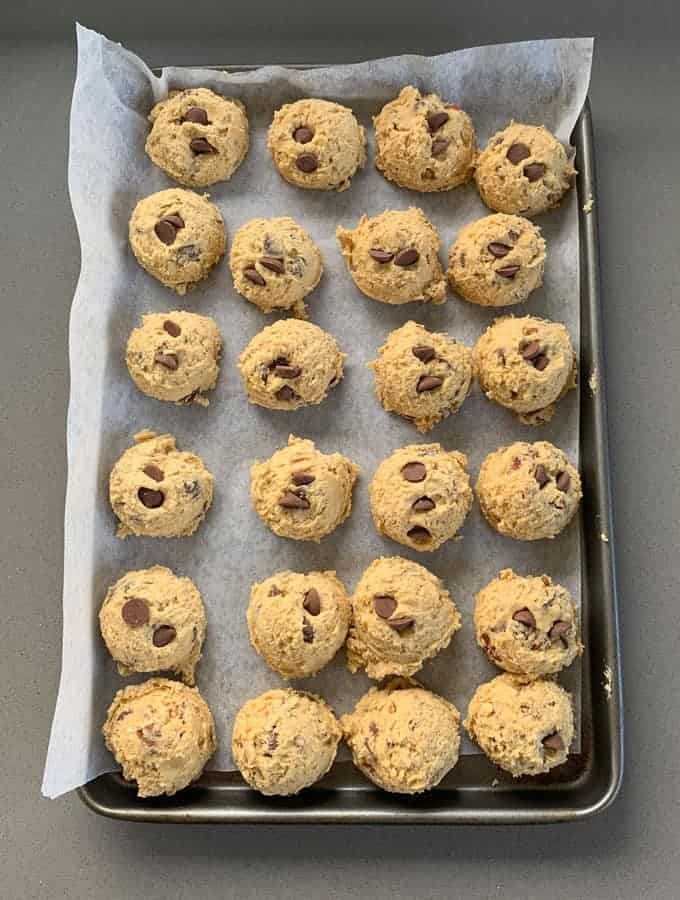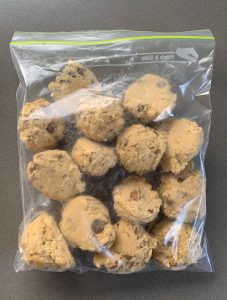 If you want to cook from frozen take the dough balls out of the freezer and put them on a baking tray. Leave lots of space between each one because they will spread quite a lot while cooking, then let them thaw for five minutes before baking in a hot oven. If you don't chill your cookies enough they will spread quite flat like a subway cookie, which is still delicious but I prefer them to have about a centimetre of height in the centre.
These chocolate chunk cookies are so tasty and they don't last long in our house. It's so great having a packet of these in the freezer for whenever I want to do a bit of baking and satisfy my cookie craving.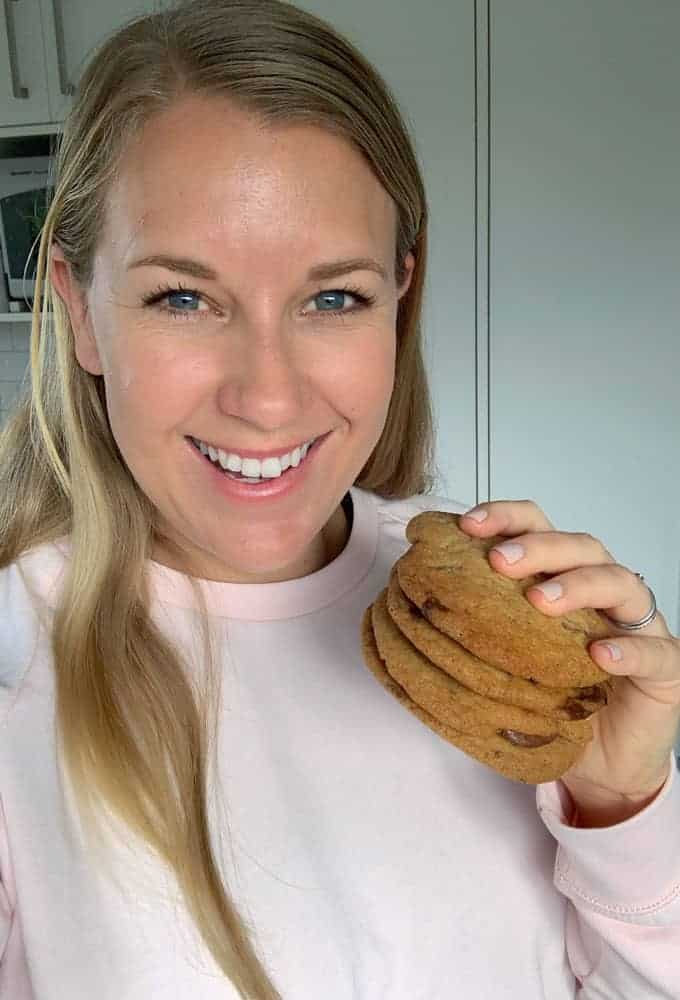 More easy baking recipes to try:
Made this? Tag me on Instagram @vj_cooks and hashtag it #vjcooks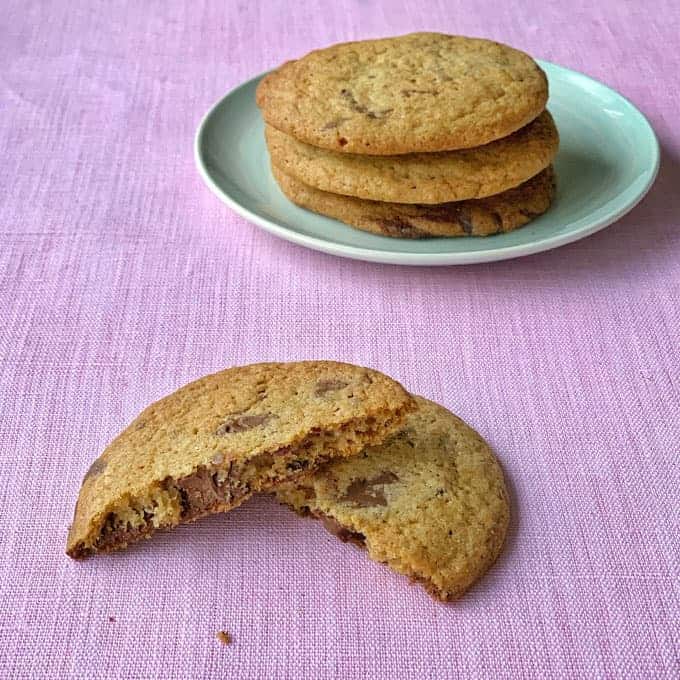 Check out the easy recipe below:
Print
Chocolate chunk cookies
Yield 15 cookies
Ingredients
150g softened butter
1/2 cup brown sugar
1/2 cup caster sugar
1 egg
1 tsp vanilla essence
1.5 cups plain flour
1/2 tsp cinnamon
1/2 tsp baking soda
2 Tbsp milk
200g chocolate (milk, dark or white)
Instructions
In a mixer beat butter and sugars until smooth, add egg and vanilla, mix until combined.
Sift in flour, cinnamon and baking soda. Add milk then fold together.
Break up and roughly chop the chocolate then add to the bowl.
Stir everything together then use a scoop to make 15 balls.
Chill the cookie dough balls in the freezer for at least 20 minutes. 
Remove from the freezer and place on a lined baking tray with lots of space between each cookie. 
Bake in a pre-heated oven at 170.C fanbake for 15-20 mins until turning golden but still soft in the centre.
Notes
If you do not chill the dough before baking they will spread very quickly, more like a Subway cookie so give them lots of space on the tray. 
Thank you so much for checking out my recipe. Follow along at my Facebook page.