These easy mini quiche cups are made with wraps as the base and filled with three different flavours: spinach and feta, ham and cheese or chicken and corn.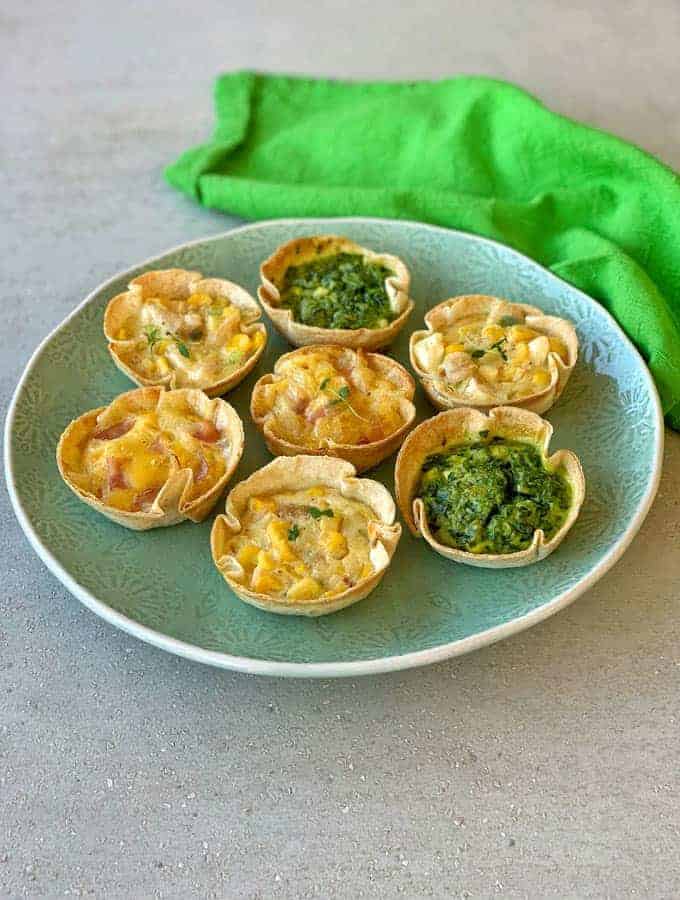 I've created these super easy and tasty quiche cups to help you with the first week back to school. With three different filling options this recipe is perfect for lunchbox fillers, after school snacks or even party food. I've made these delicious snacks using Countdown's new tasty range of Wraps and Bread as the base.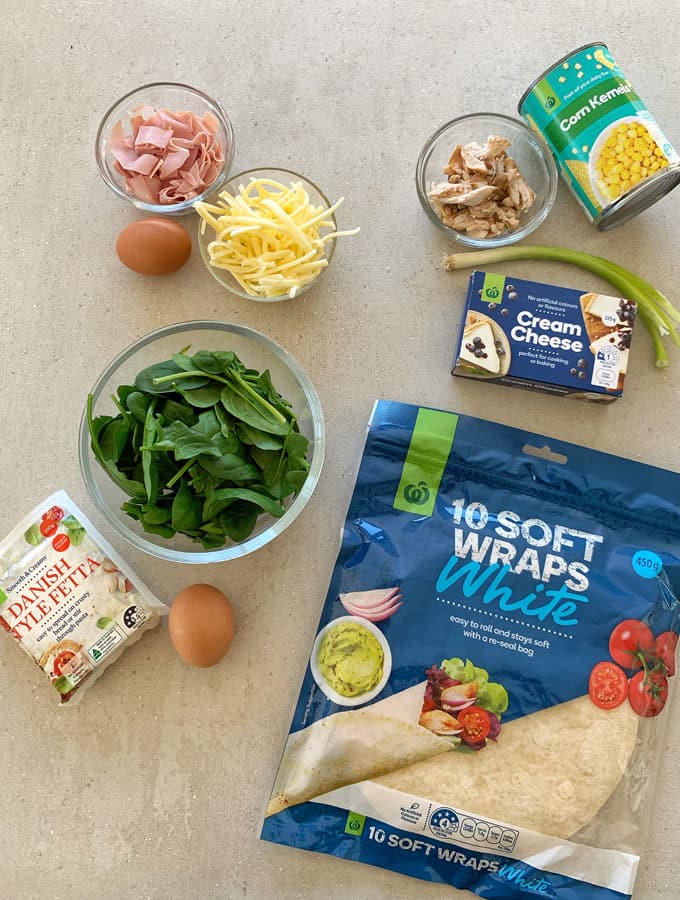 You can pick up the wraps in packs of 10 for only $4.50, they come in four different flavours: Wholemeal, White, Spinach, Capsicum and Toasted garlic. The bread comes in three flavours, for $3 each: Golden Linseed & Sesame, Rye & Barley and Sesame Multigrain. I always look out for Countdown branded products when I do my weekly grocery shop as I find them to be great quality and super affordable.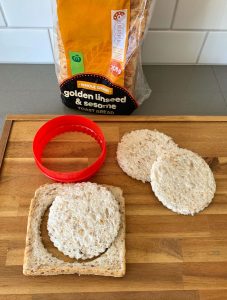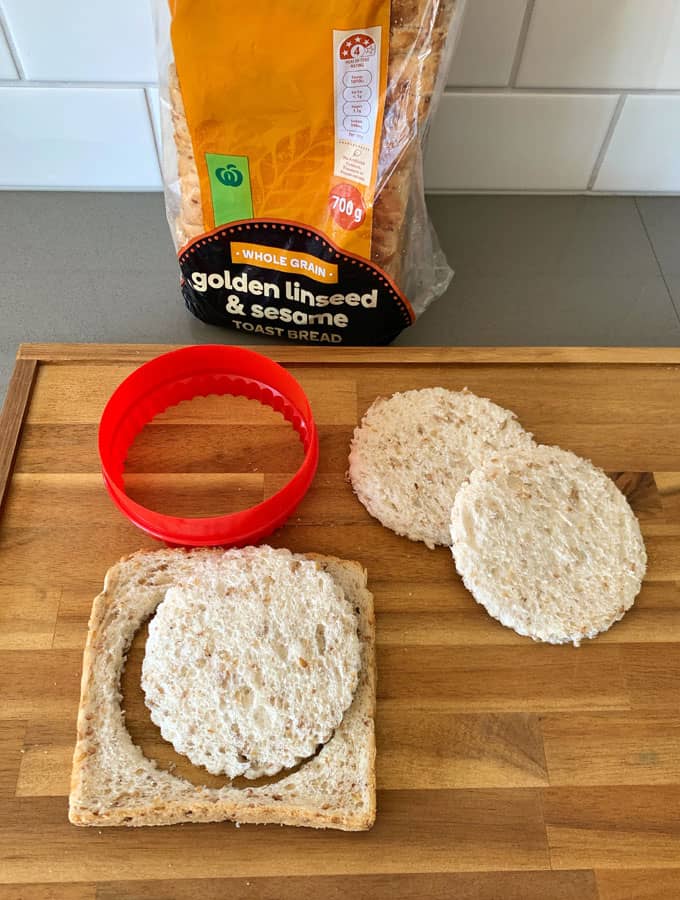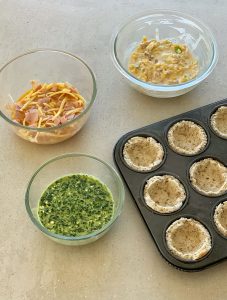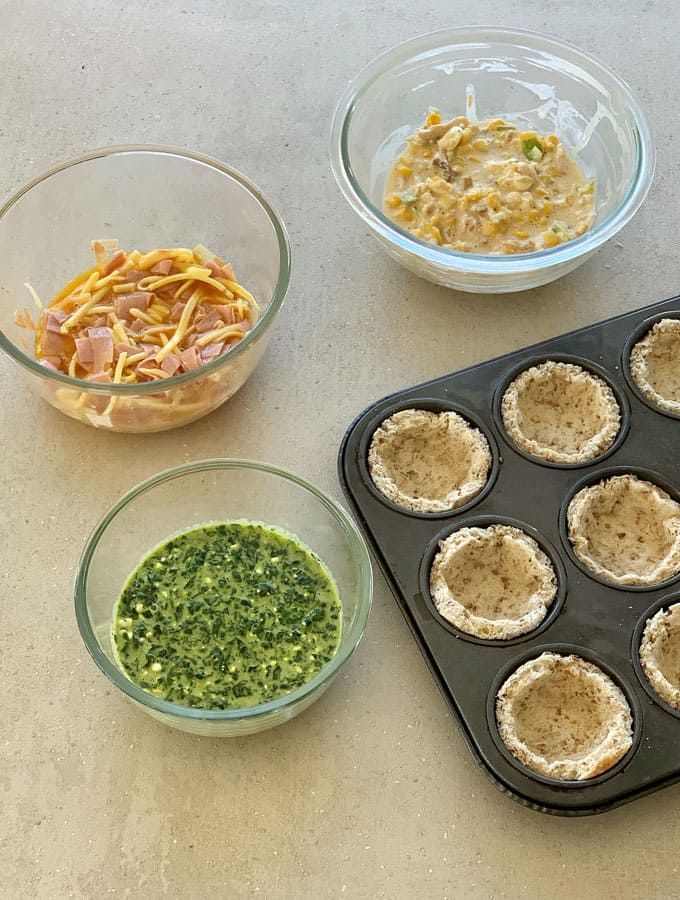 How to make these easy quiche cups:
First of all grease the muffin tin with oil or butter, cut the bread or wraps into circles to fit the tin holes. If you are using bread as the cases bake them first for 5 minutes, this will stop them from becoming soggy once the filling is added. You don't need to do this for the wraps as they will crisp up nicely. Mix together the ingredients for the filling then divide evenly between the cases.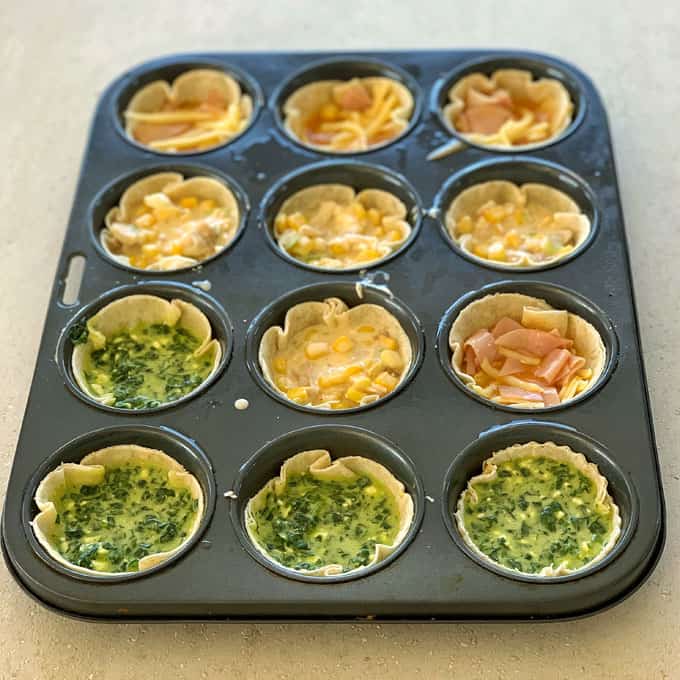 Bake the mini quiche cups until golden and the filling is cooked through. These are best served warm and fresh out of the oven. But you can reheat them as a snack or you can serve them cold in lunch boxes.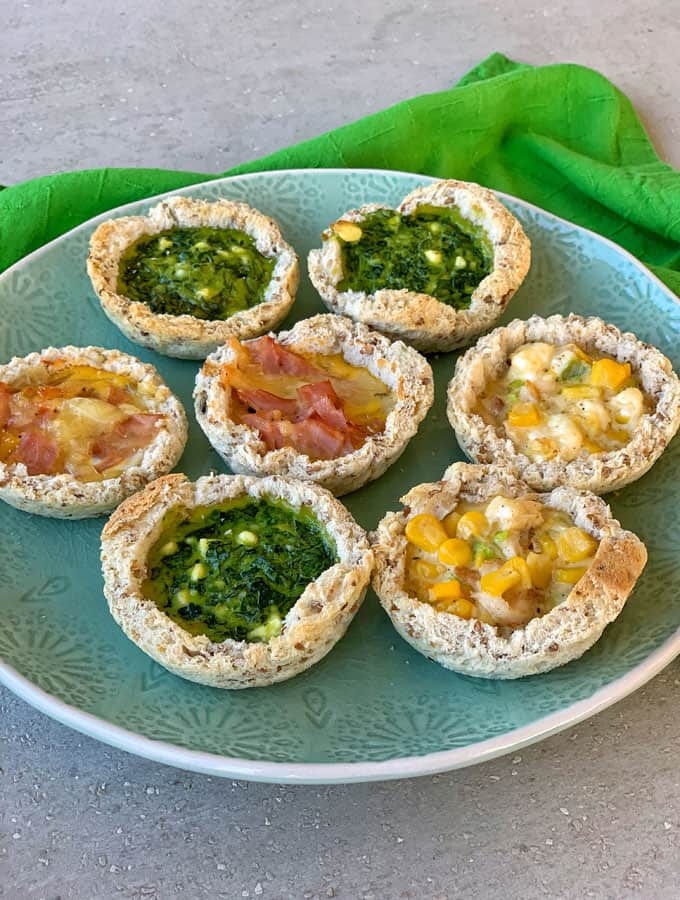 If you want to serve these as a light meal you can pair two or three with a nice salad. These tasty fillings would also work really well in puff pasty as mini pies.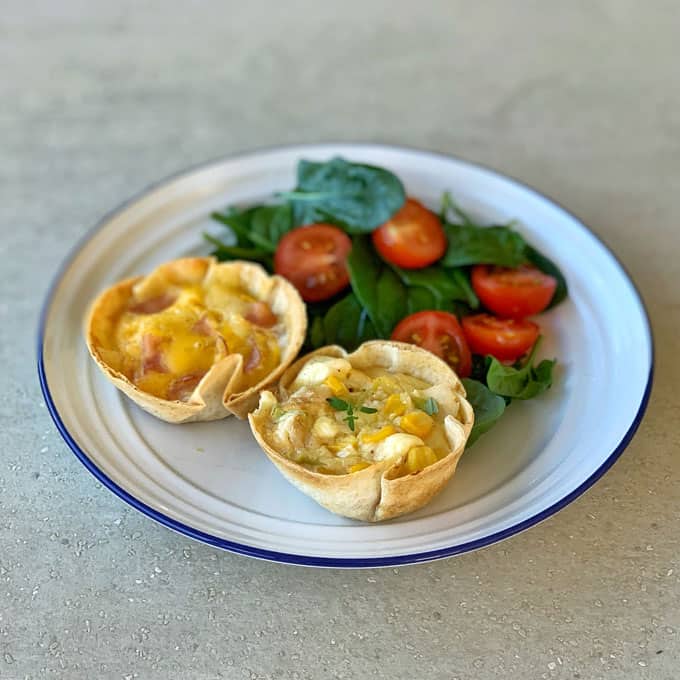 I like to add a couple to my boys school lunch boxes so that I know they are having a healthy snack at school. The ham and cheese are their favourite flavour and the mini quiches are a great quick dinner to whip up too.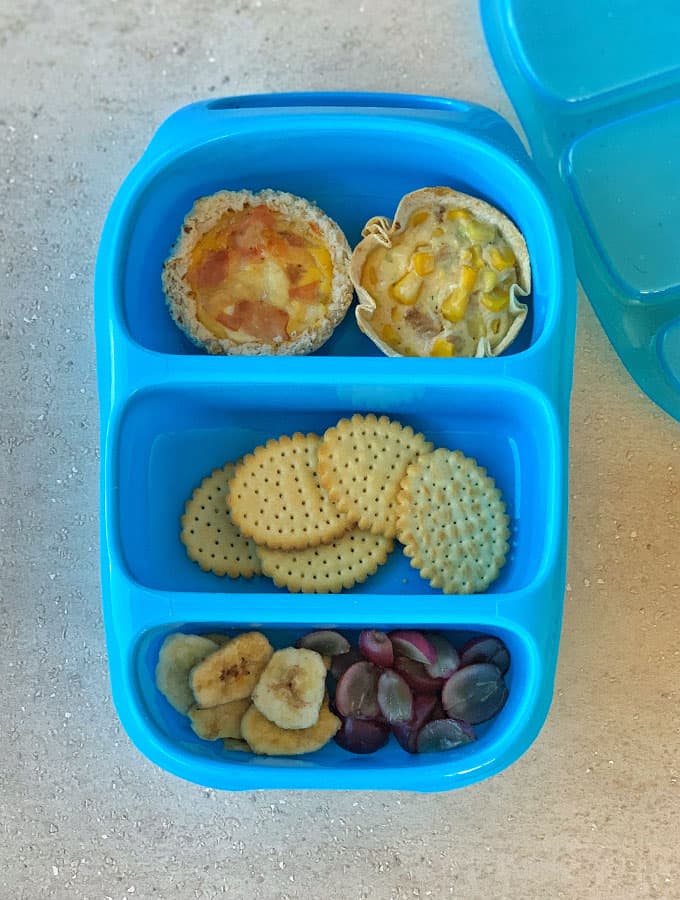 Thanks so much to Countdown for partnering with me to bring you this easy and delicious recipe. If you make it be sure to send me a photo on Facebook or Instagram and let me know how your mini quiches turned out.
More easy snack recipes to try:
Made this? Tag me on Instagram @vj_cooks and hashtag it #vjcooks
Check out the easy recipe below:
Print
Quiche cups
Yield 6 cups
Three different flavours of easy quiche cups
Ingredients
Base
1 Tbsp oil for tin
6 pieces of bread or 2 wraps
Ham and Cheese 
50g sliced ham, chopped 
50g grated cheese
2 eggs
Spinach and feta
50g baby spinach leaves, finely chopped
50g feta
2 eggs
Chicken and corn
50g cooked chicken breast, chopped
50g cream cheese, softened
1/2 cup corn kernels (90g)
1 egg
1/2 spring onion, finely chopped  
Instructions
Preheat oven to 170.C fanbake. Spray or brush a muffin tin with oil.
Use a large circle cutter to cut the bread or wraps to the right size for the muffin tin holes. 6 pieces.
Add the circles to the tin and push into each hole. 
Choose which flavour you want to add to the bases and mix it all of the ingredients together in a bowl, season with salt and pepper then spoon the mixture into the bases. 
Bake for 20 minutes until the filling is golden on top and cooked through. 
Notes
If you are using bread then bake it in the tin in the oven for 5 minutes to crisp up before adding the filling, so that they don't get soggy. 
This recipe makes enough for 6 mini quiches so double the recipe if you want to make a bigger batch. 
I got 3 circles out of each wrap. 
Thank you so much for checking out my recipe. Follow along at my Facebook page.