This roasted tomato and prawn pasta is a fresh and delicious mid-week meal, a great way to use up tomatoes if you have a vine bursting with them.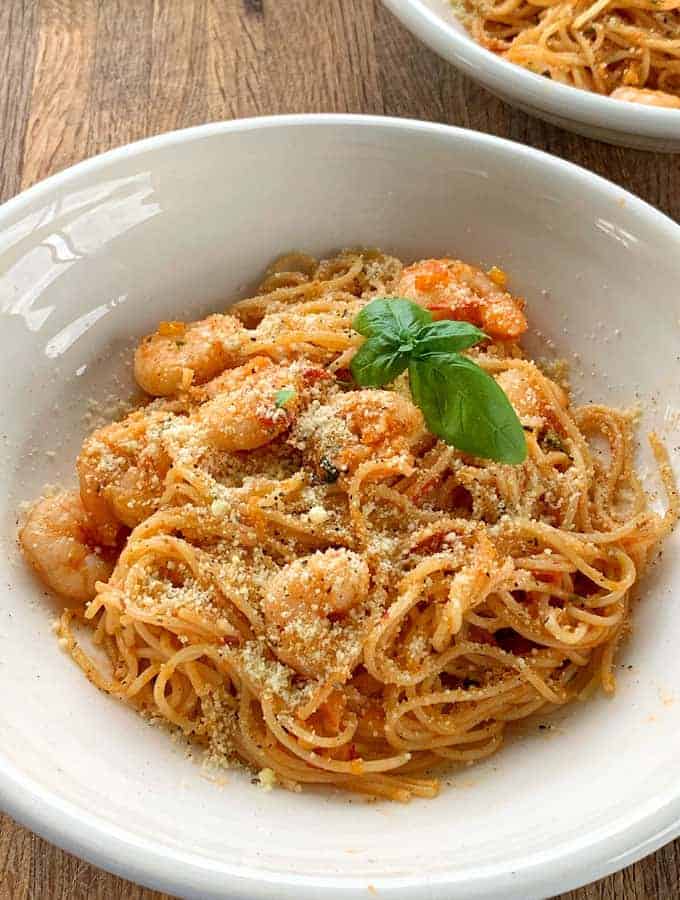 This delicious recipe is so simple to make. I was inspired by having so many tomatoes on my vines. Roasting tomatoes gives them such a beautiful flavour and it is a simple way to make it lovely pasta sauce. All you have to do is halve the tomatoes and roast them with some olive oil, garlic and a good season of salt and pepper.
In this recipe I have used angel hair pasta because it goes so nicely with the roasted tomato sauce. It's up to you whether you want to add chilli flakes, if you do then sprinkle them over the tomatoes before you pop the tray in the oven. This will add some lovely spice to your roasted tomato sauce.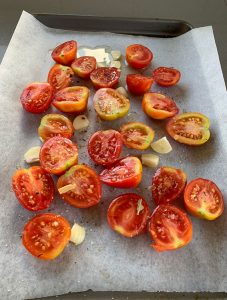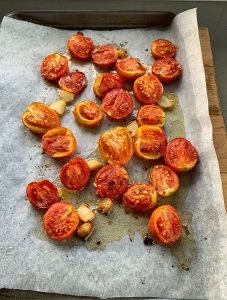 Once you have cooked the tomatoes for about half an hour blitz them while they are still warm in a blender or food processor with a handful of fresh basil. This makes for such a tasty tomato sauce that can be used in a variety of ways.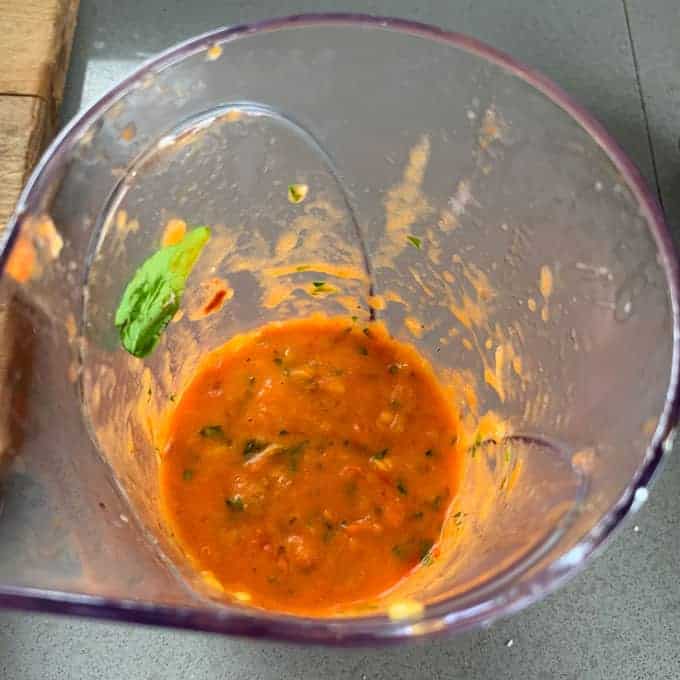 It is such a simple way to make a lovely pasta sauce and is also great to use as a base for pizzas, on top of  bruschetta or simply stirred through risotto.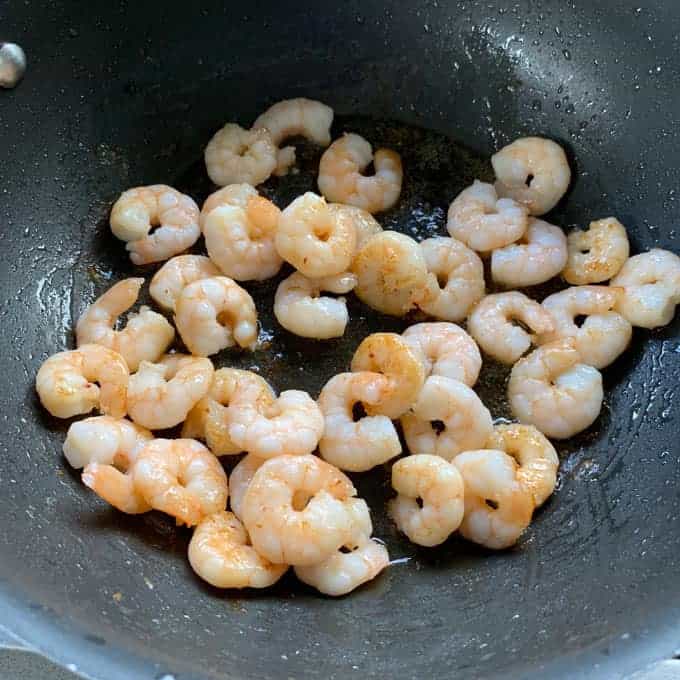 To prepare the prawns, make sure they are completely thawed and then pull off the tails. Fry them for a few minutes on each side in a hot frypan with olive oil. Once the prawns are cooked through pour over your fresh roasted tomato sauce and add the al dente pasta. Fold all of the ingredients together and serve immediately with loads of grated parmesan on top. This is such a quick and easy mid-week meal I'm sure your family will love it as much as mine does.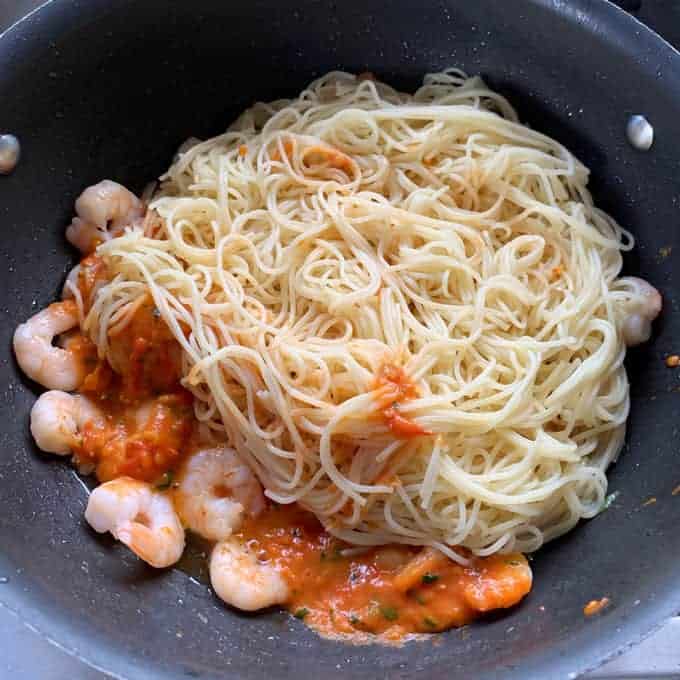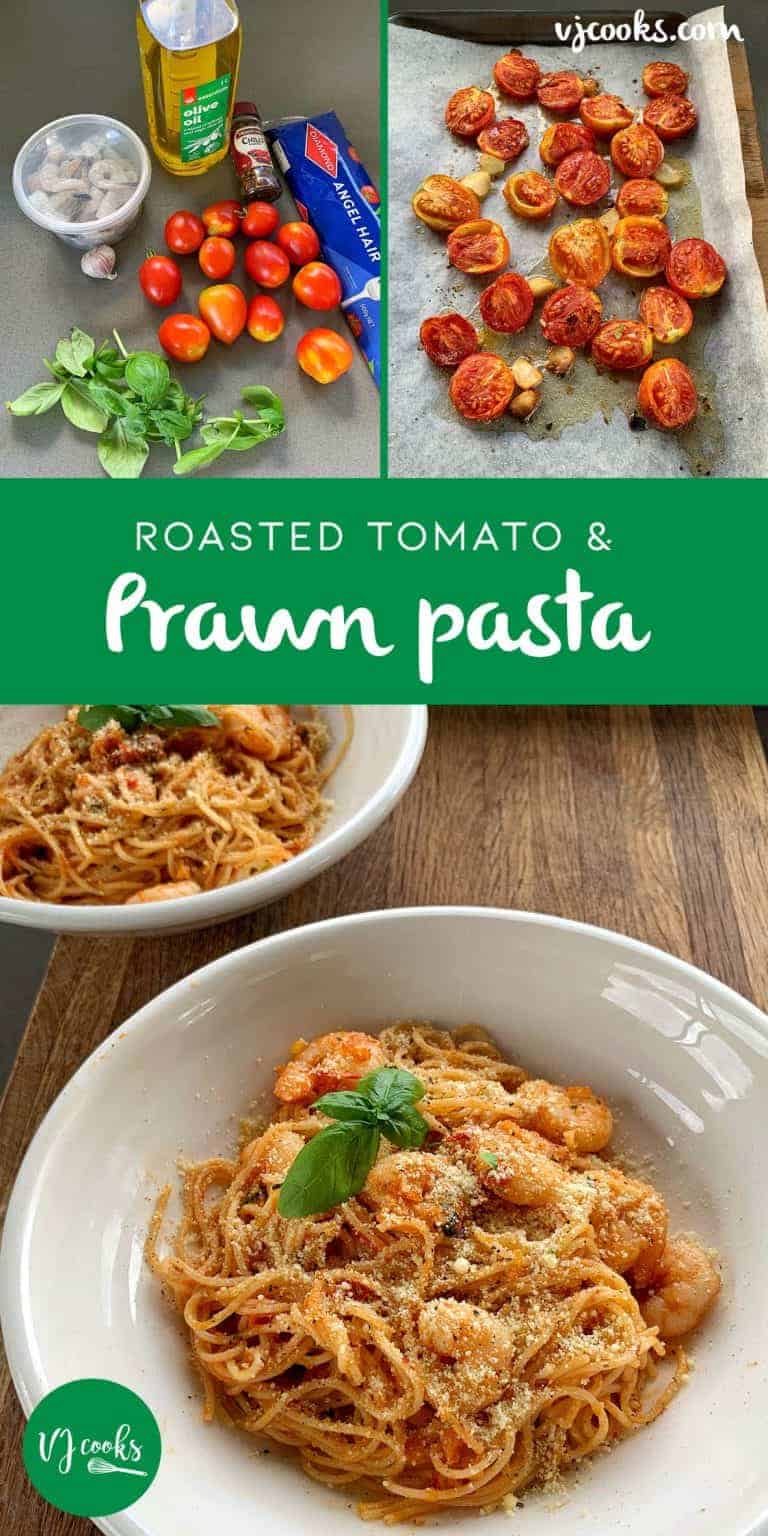 More easy pasta recipes to try: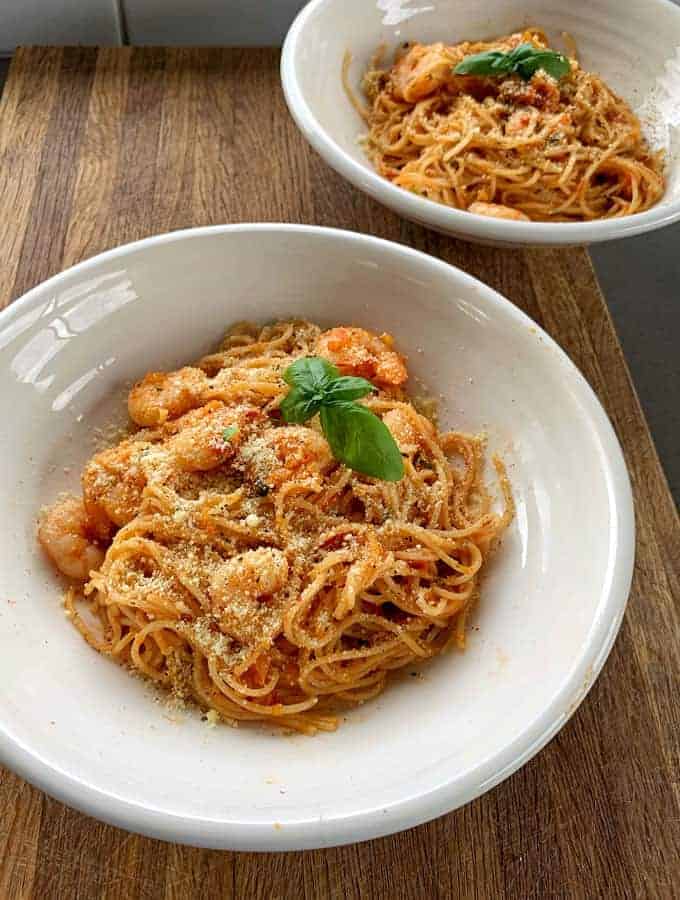 Made this? Tag me on Instagram @vj_cooks and hashtag it #vjcooks
Check out the easy recipe below: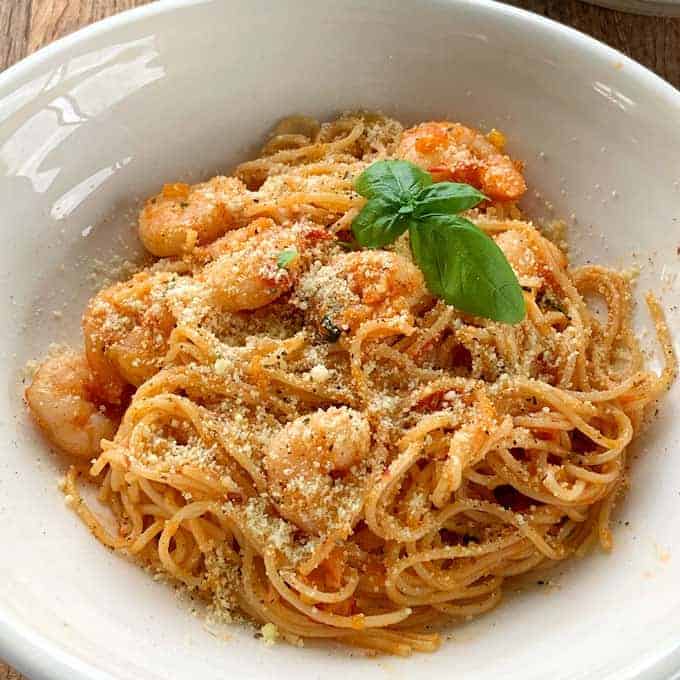 Print
Roasted prawn and tomato pasta
Yield 4 serves
Ingredients
500g tomatoes, halved
4 cloves of garlic, halved 
Shake of chilli flakes (optional)
2 Tbsp of olive oil
1 cup fresh basil
400g angel hair pasta 
400g raw prawns 
Grated parmesan to serve
Instructions
Preheat oven to 200C fanbake. 
Add tomatoes, garlic, chilli flakes (if using) and olive oil to a lined baking tray, season well with salt and pepper then bake for 30 minutes. 
Blitz the tomatoes, garlic and juices in a blender with the fresh basil to make a beautiful roasted tomato sauce.
Cook pasta according to packet instructions until al dente. 
Pan fry prawns in a large pan for a few minutes until orange and cooked through. 
Add cooked pasta and the roasted tomato sauce to the pan and stir it all together. Season to taste with salt and pepper.  
Serve immediatly with grated parmesan, fresh basil and a drizzle of olive oil. 
Courses Dinner
Thank you so much for checking out my recipe. Follow along at my Facebook page.