A wonderful treat box to gift during the festive season. Filled with a lovely mixture of homemade chocolate slices and traditional Christmas treats.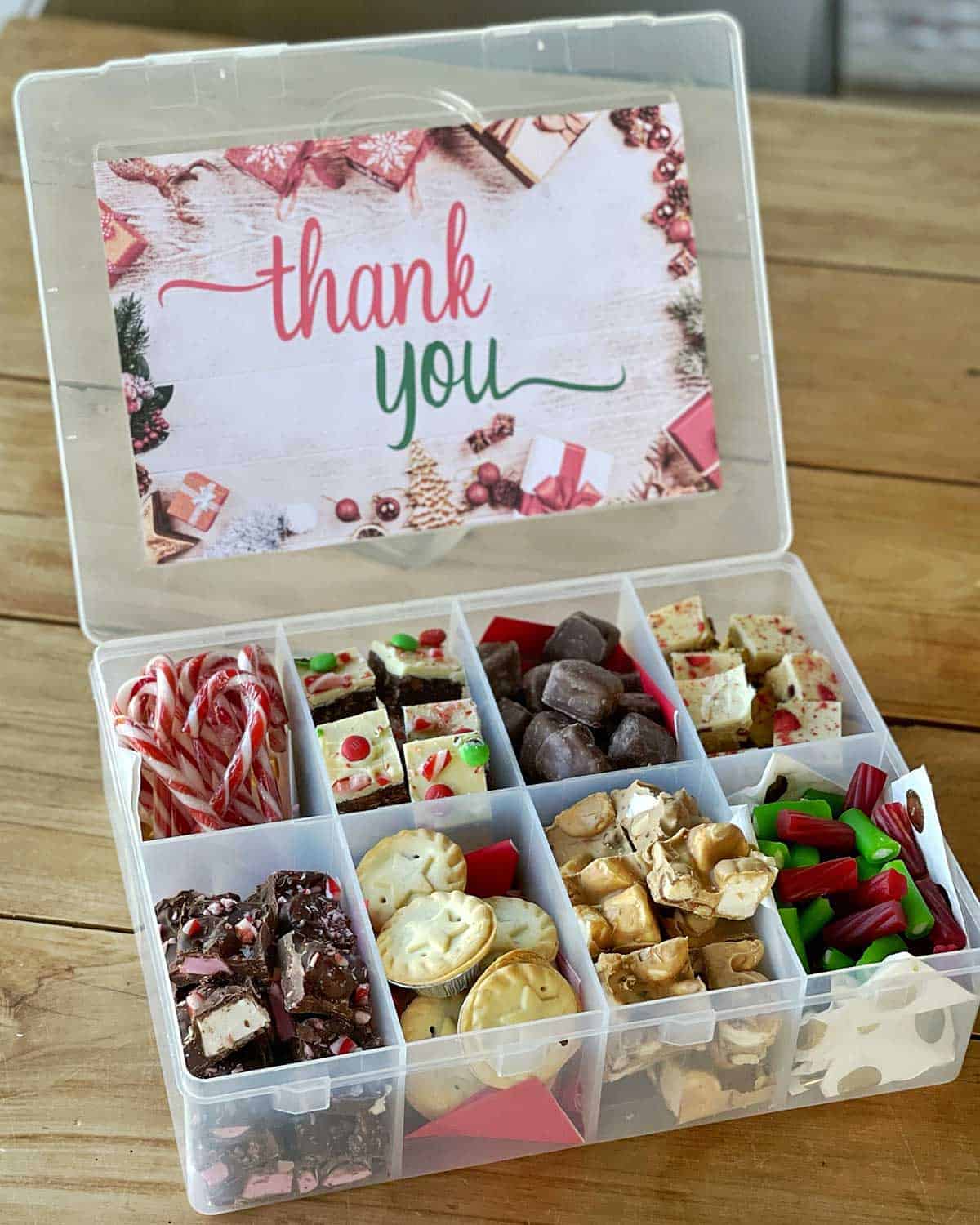 Like many people, we love to give end of year gifts to the boys' school teachers. This year, I decided to make a sharing Christmas Treat Box for the whole staff room. We are so grateful for the amazing work they do all year long!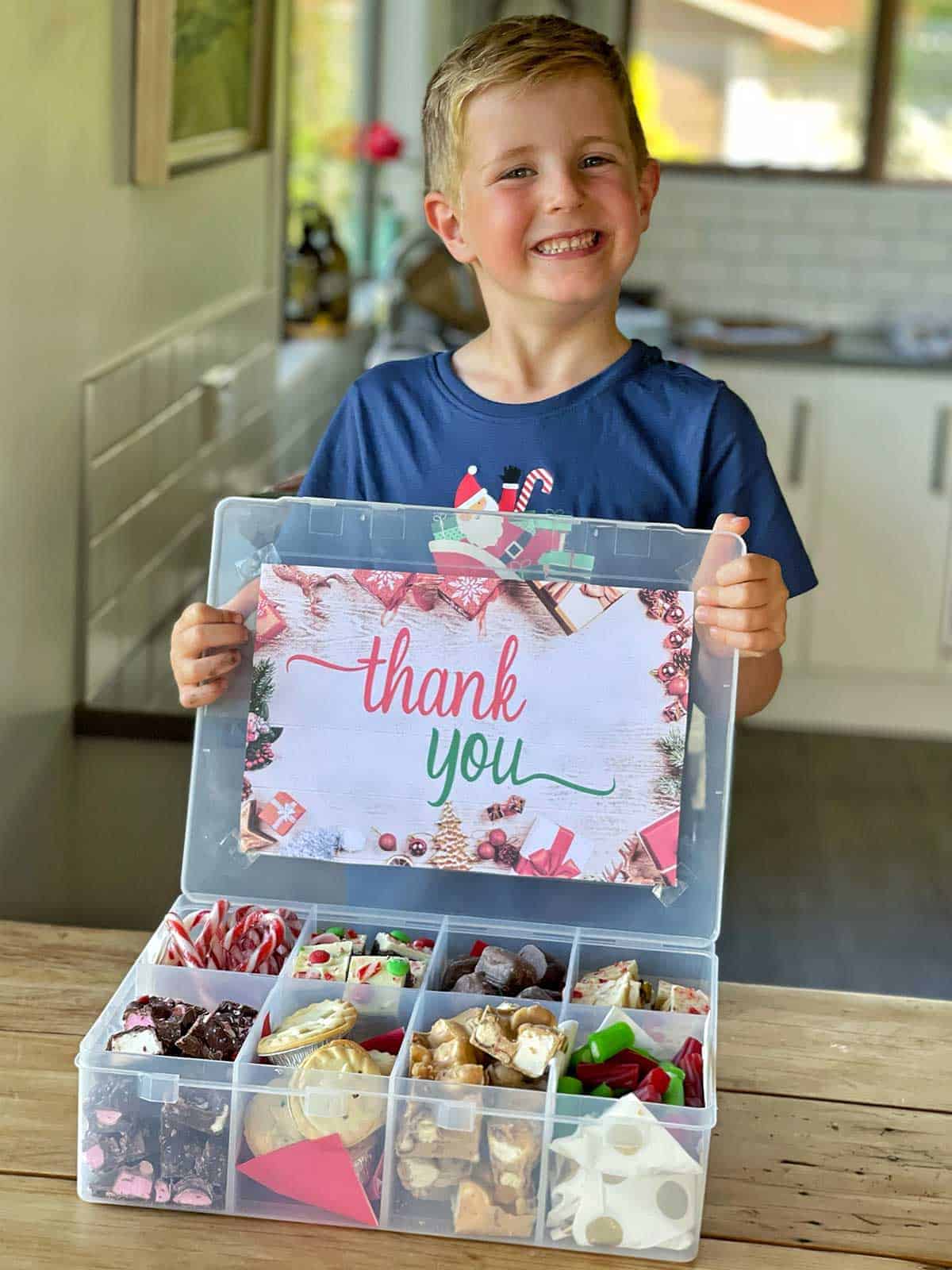 This large treat box is perfect for a crowd. It would go down well with a group of colleagues, teachers, clients or a sports team. It would also be a great contribution to a family get together.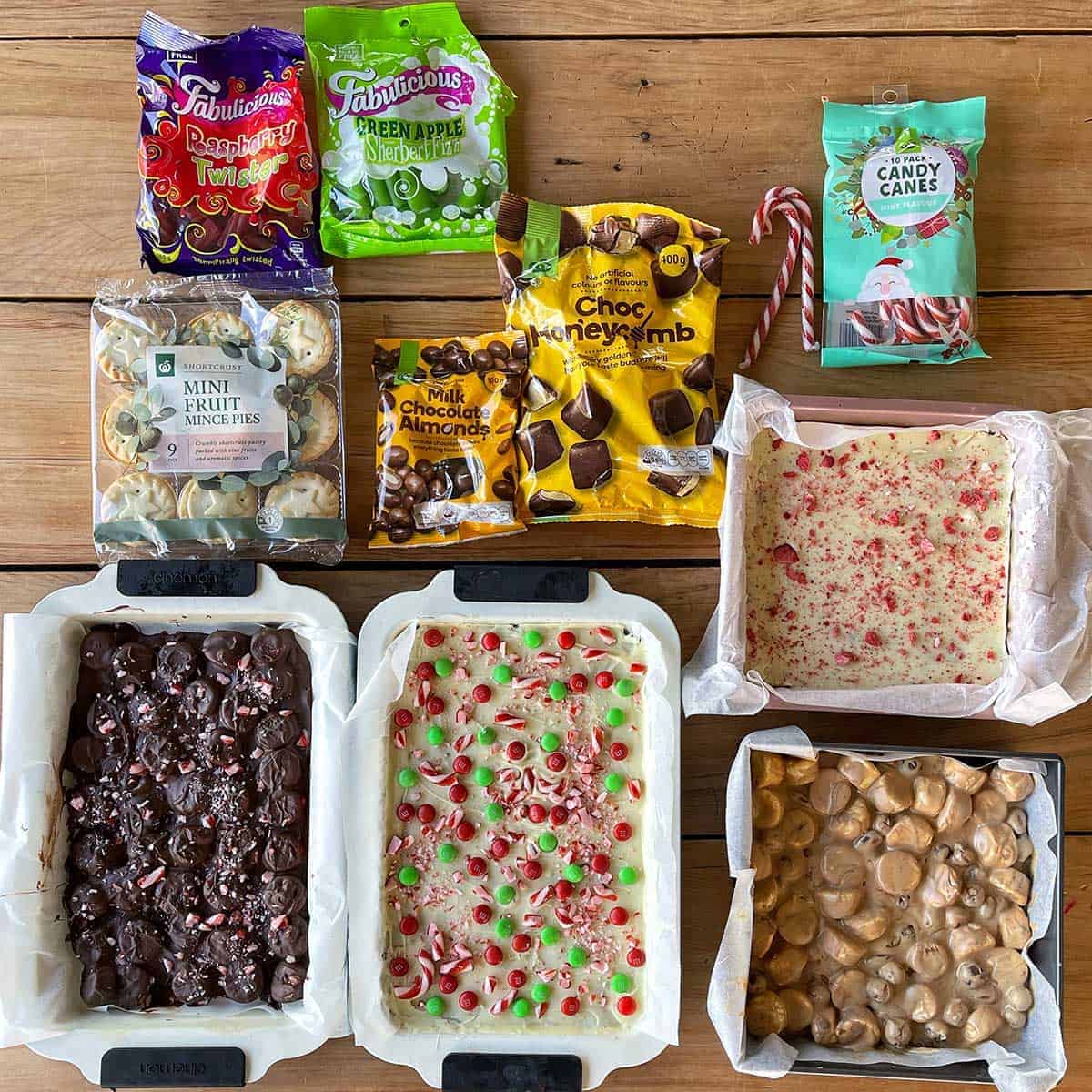 For this version, I made four of my favourite sweet treats. Christmas Slice, Candy Cane and Dark Chocolate Rocky Road, Caramilk Rocky Road and Cranberry and Pistachio Slice.
I also filled the box with other Christmas treats to share - Christmas mince pies, candy canes, lollies and chocolate honeycomb.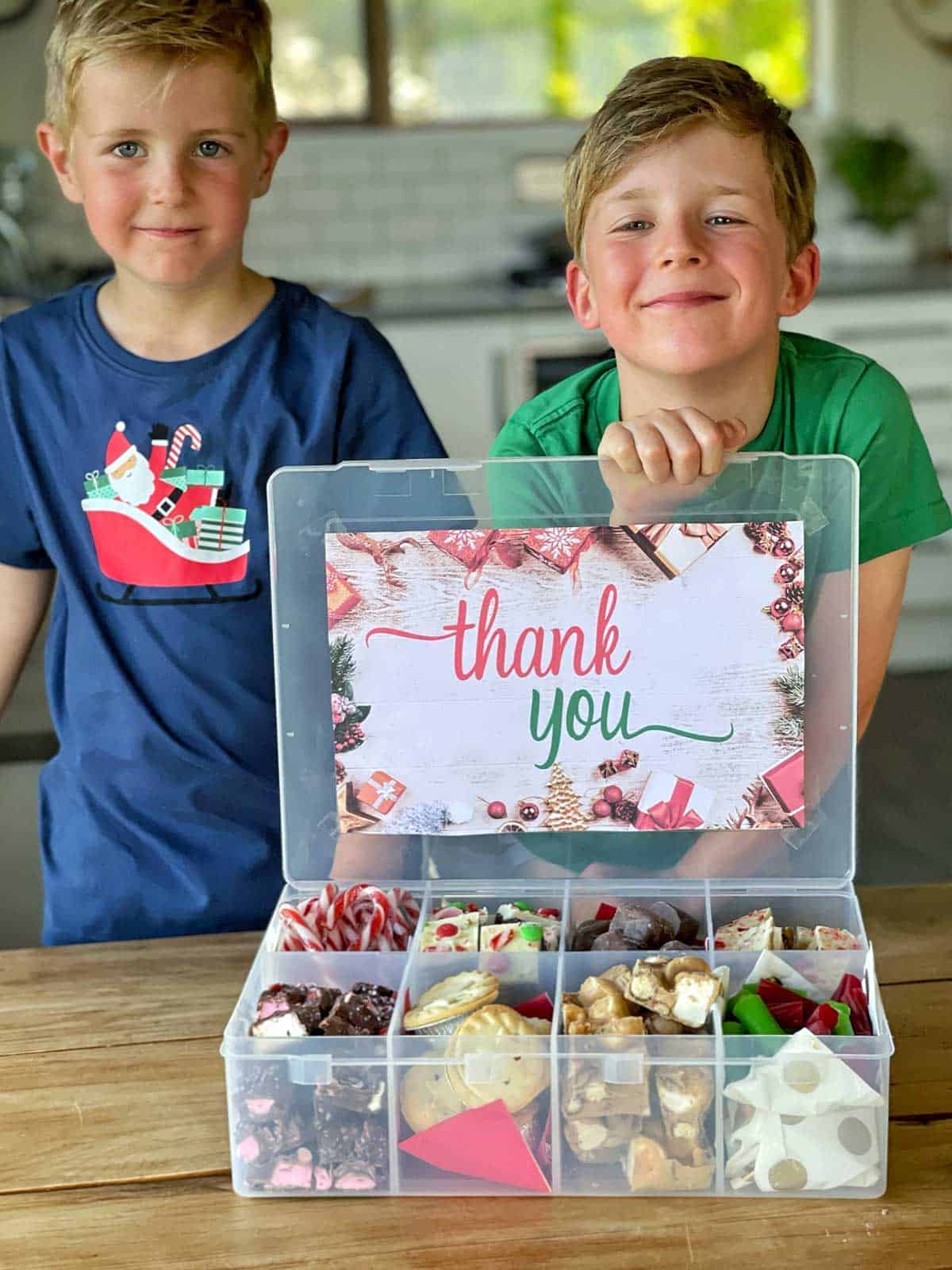 My contents are just a suggestion! Feel free to add in your favourite homemade slices or store bought treats. They look so cool all together in the box!
To assemble a Christmas Treat Box:
I made a few different size treat boxes - large, medium and small. Depending on who you are gifting to, you could alter the amount you give.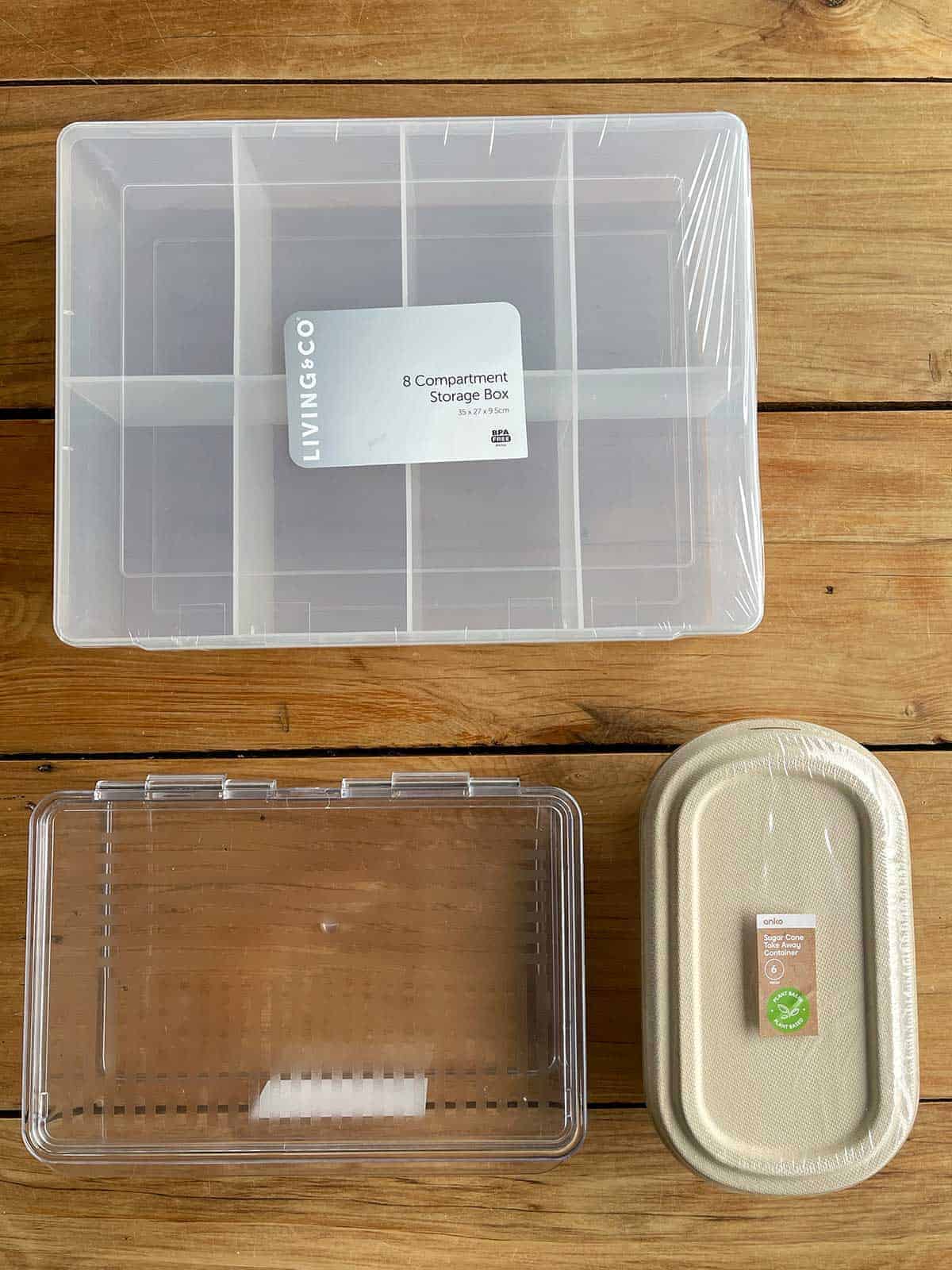 The 8 Compartment Storage Box is from The Warehouse. The Clear Short Container with Lid and the Sugar Cane Take Away Containers are both from Kmart.
The 6 pack of smaller containers would be great for lots of individuals such as teachers at different schools, coaches, carers or neighbours.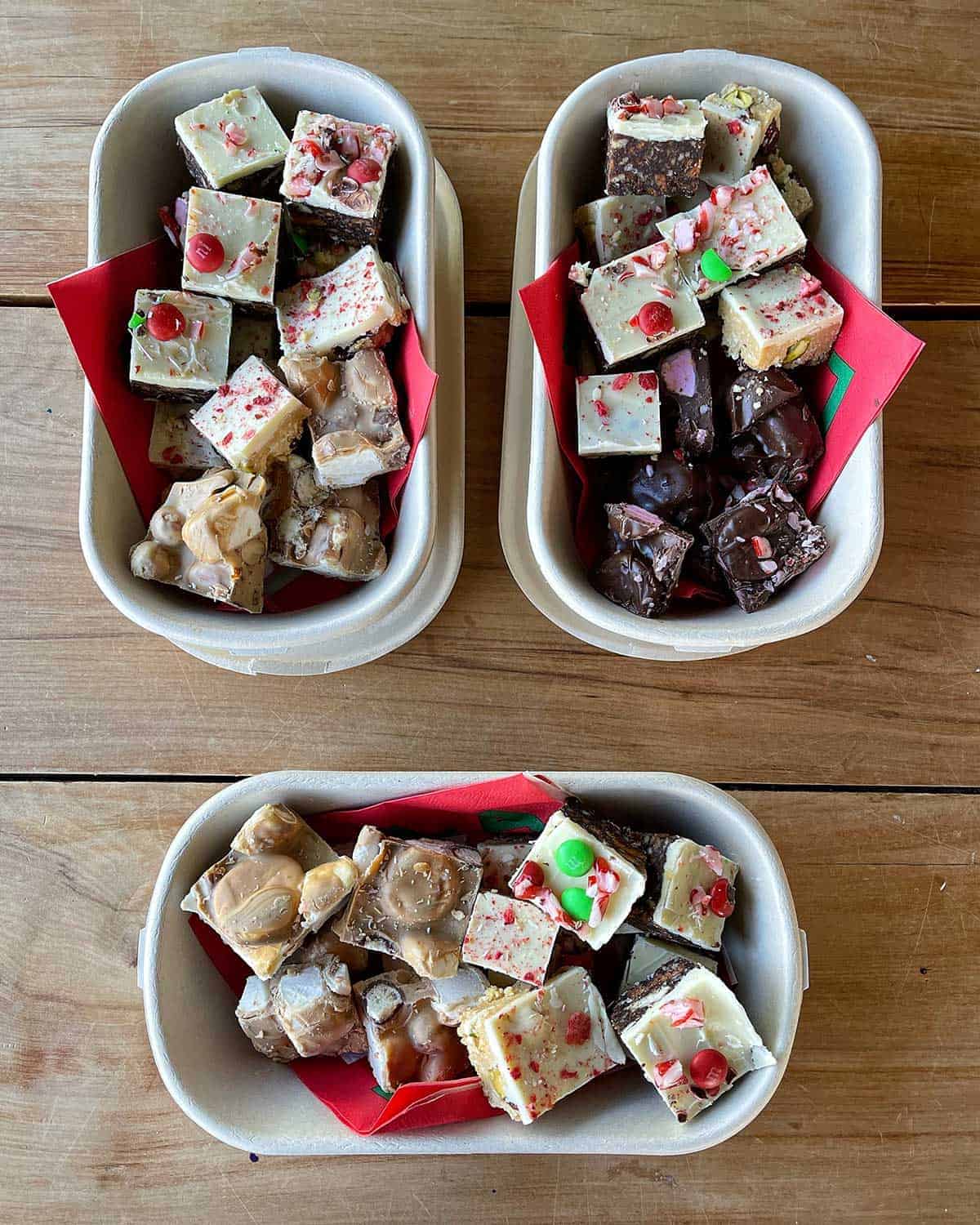 Simply choose the slices you want to make and divide them up between the boxes. Distribute to your amazing community members and watch them smile.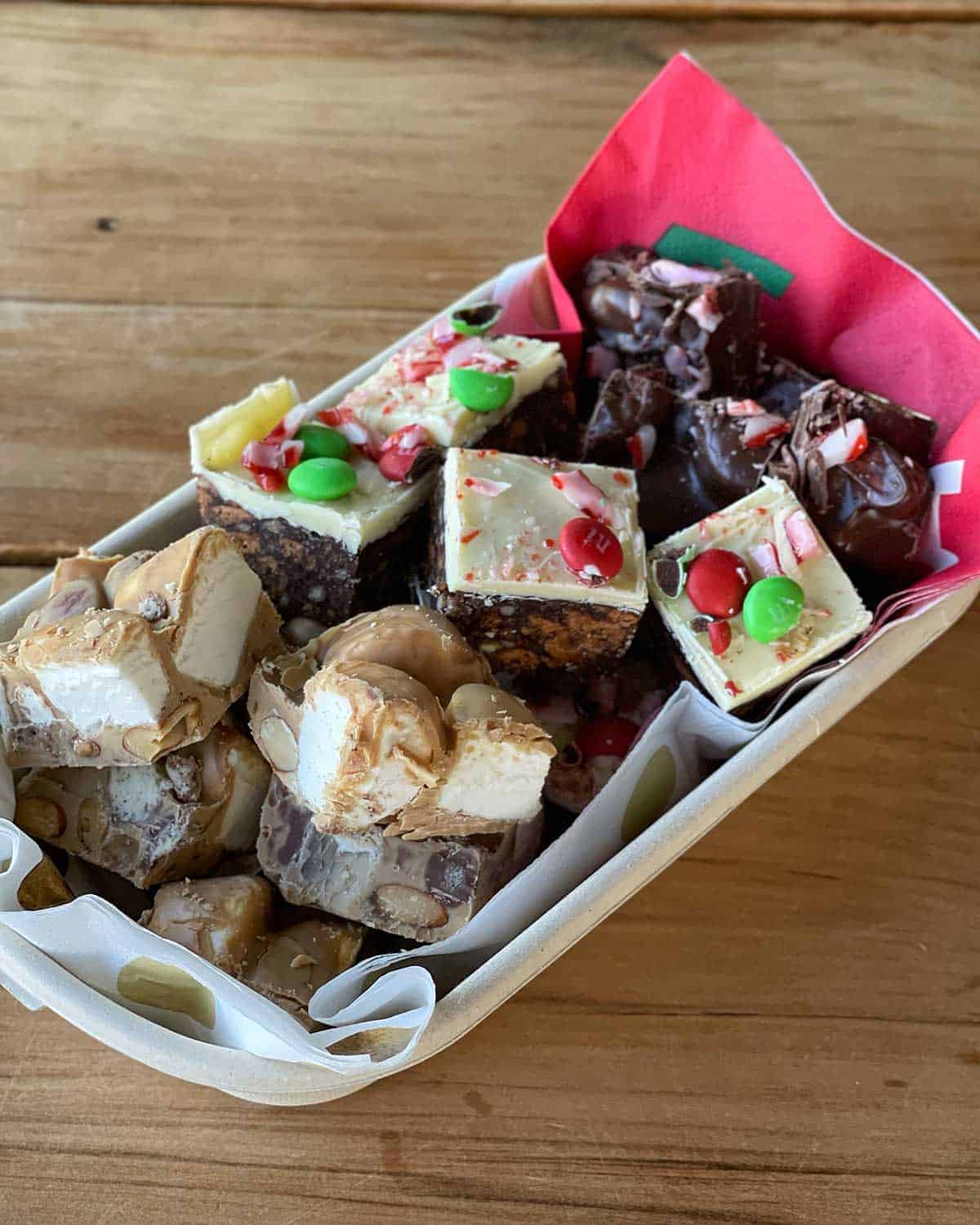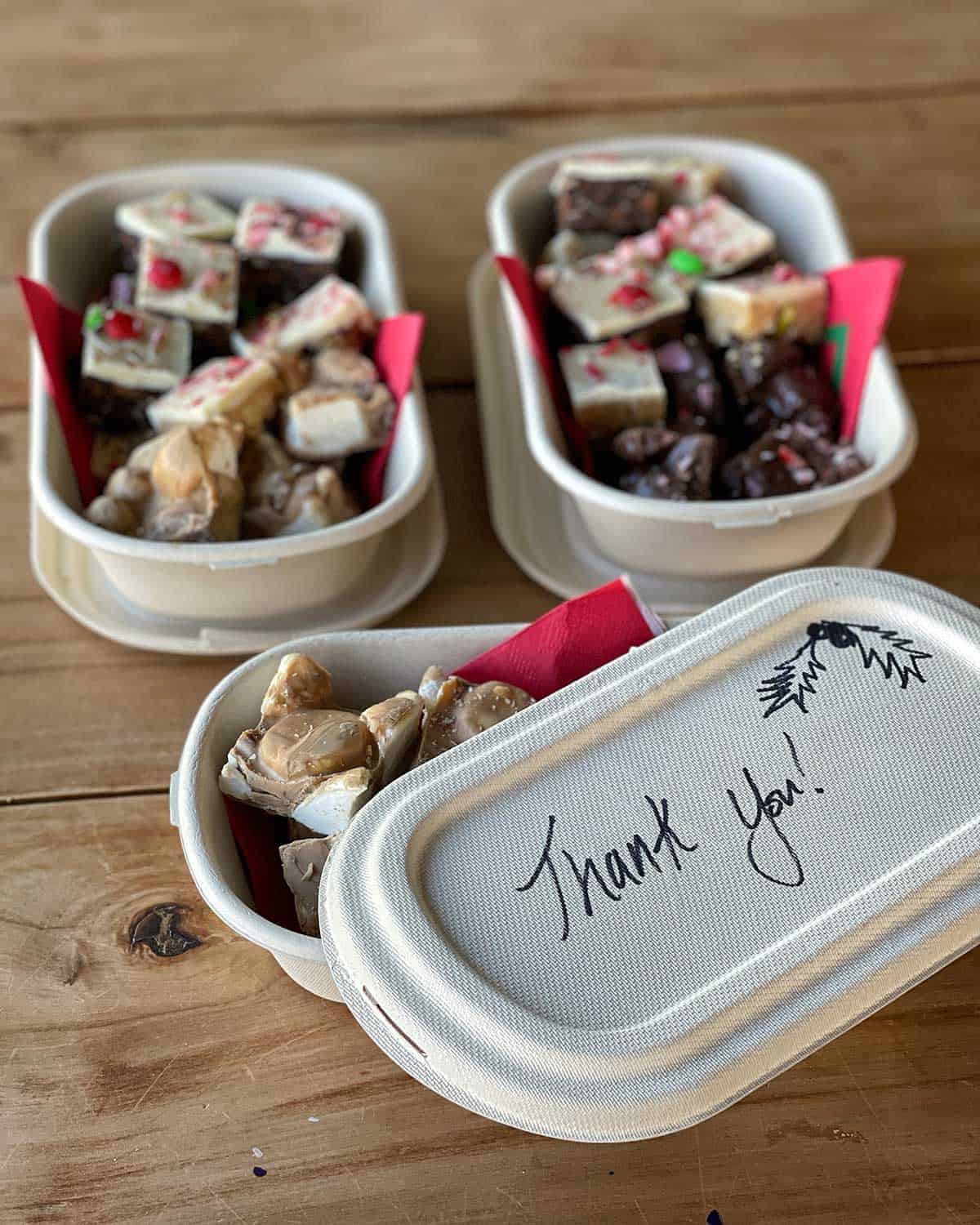 I chose to make four slices that all looked quite different next to each other. This makes the boxes look even more abundant!
Of course, I can't go past my Christmas Slice and Candy Cane Chocolate Rocky Road at this time of year.
This medium sized box would be perfect to take to a family gathering. Lovely treats to hand around while sharing a pot of tea or coffee.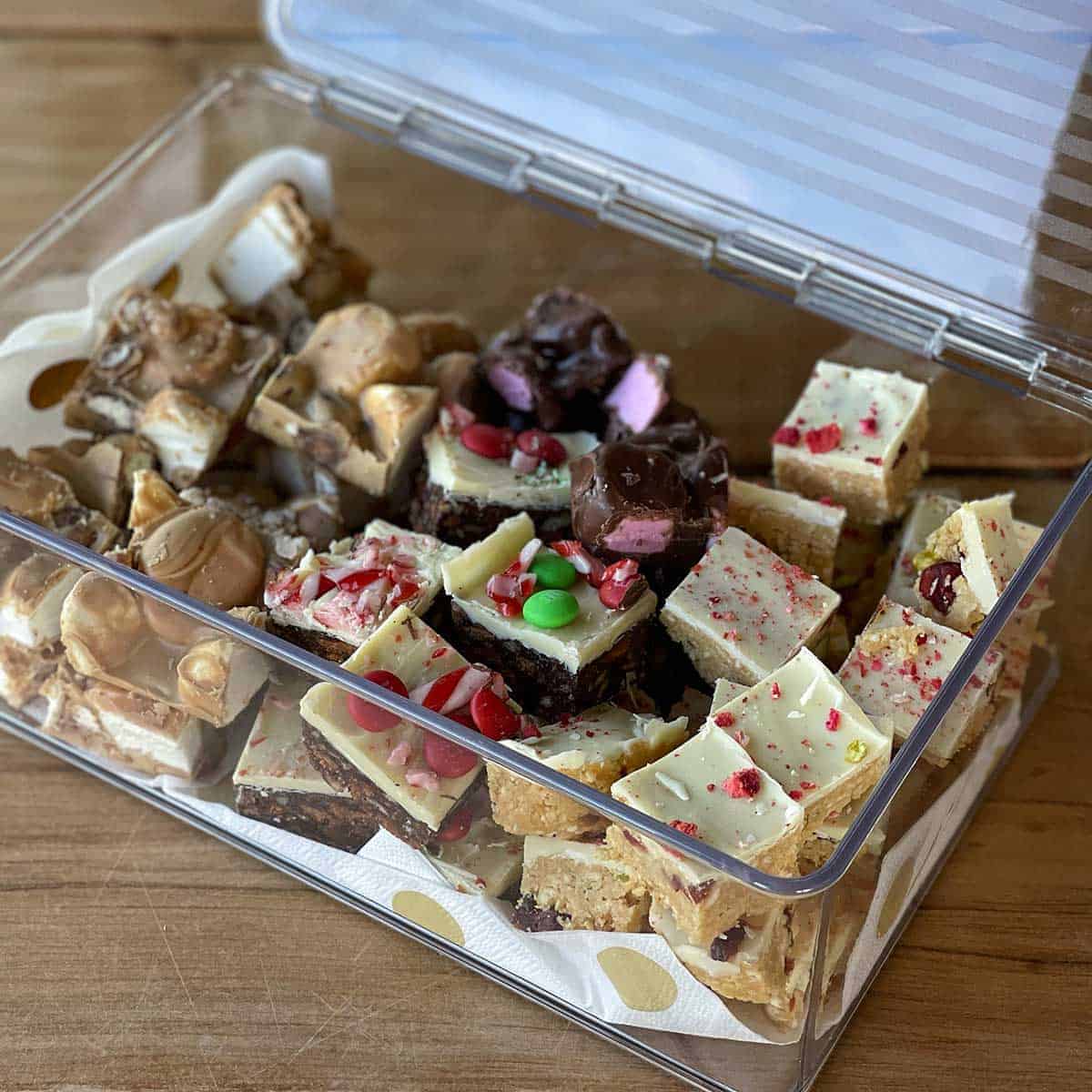 For more suggestions on what to put in your Christmas treat Boxes, check out my recipes below. Have fun!
Christmas Treat Box Ideas
A selection of my favourite slices that would all be perfect in a mix n match Christmas Treat Box.
Pin this post to your Christmas board on Pinterest and save it for later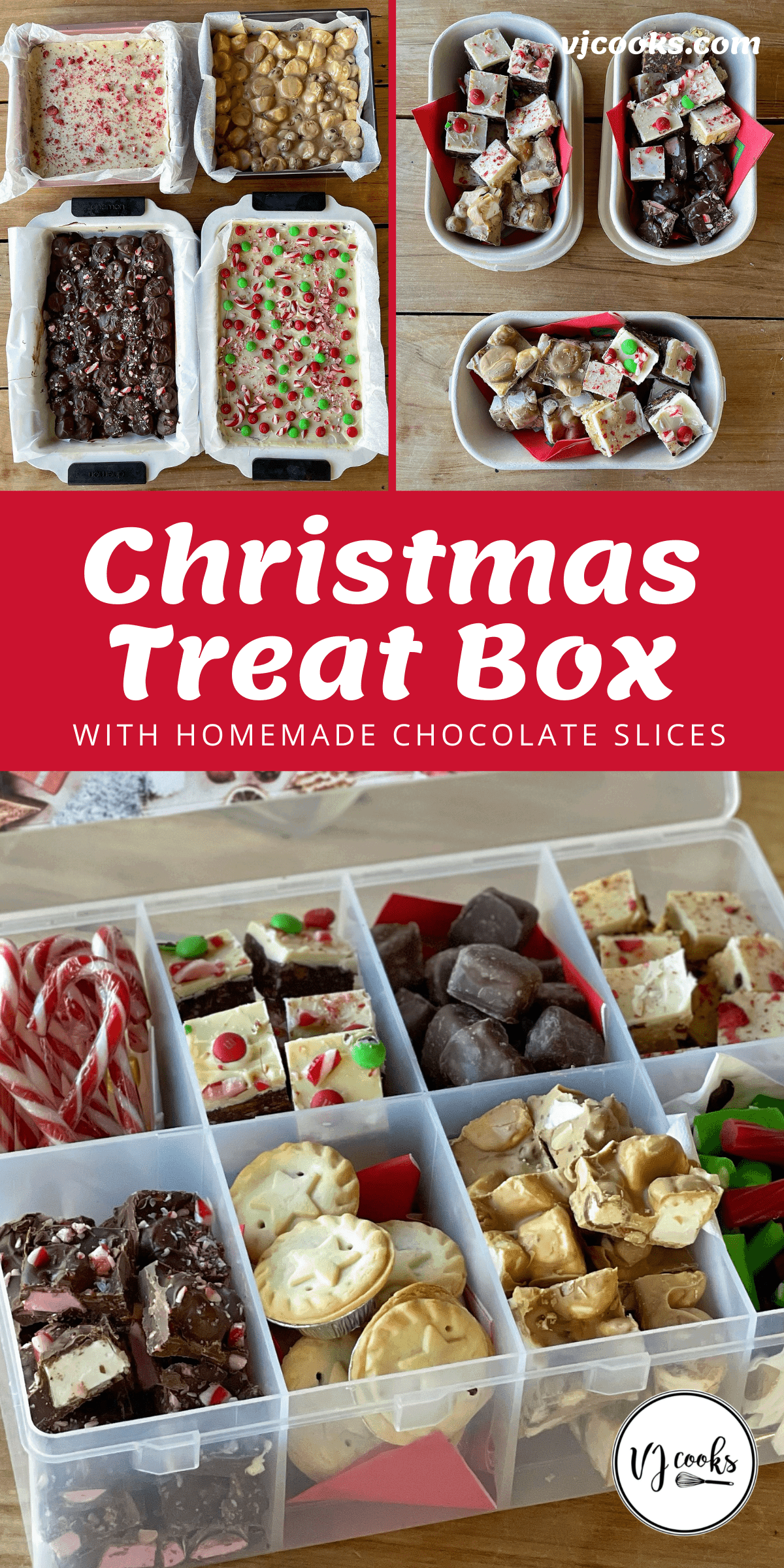 ---