A great selection of all-weather activities that the whole family can enjoy together in Taupō.
You really don't need to spend money to have a great time in Taupō. However if you're looking for something different, here are some of my favourite paid activities. While we have some pretty epic summers, the winters can be cold and long! The round up below includes all-weather activities to keep the kids (and adults!) entertained over your holiday.
Happy exploring, VJ x
PS: Check out these other posts on my favourite Taupō walks and family-friendly free activities.
---
The Landing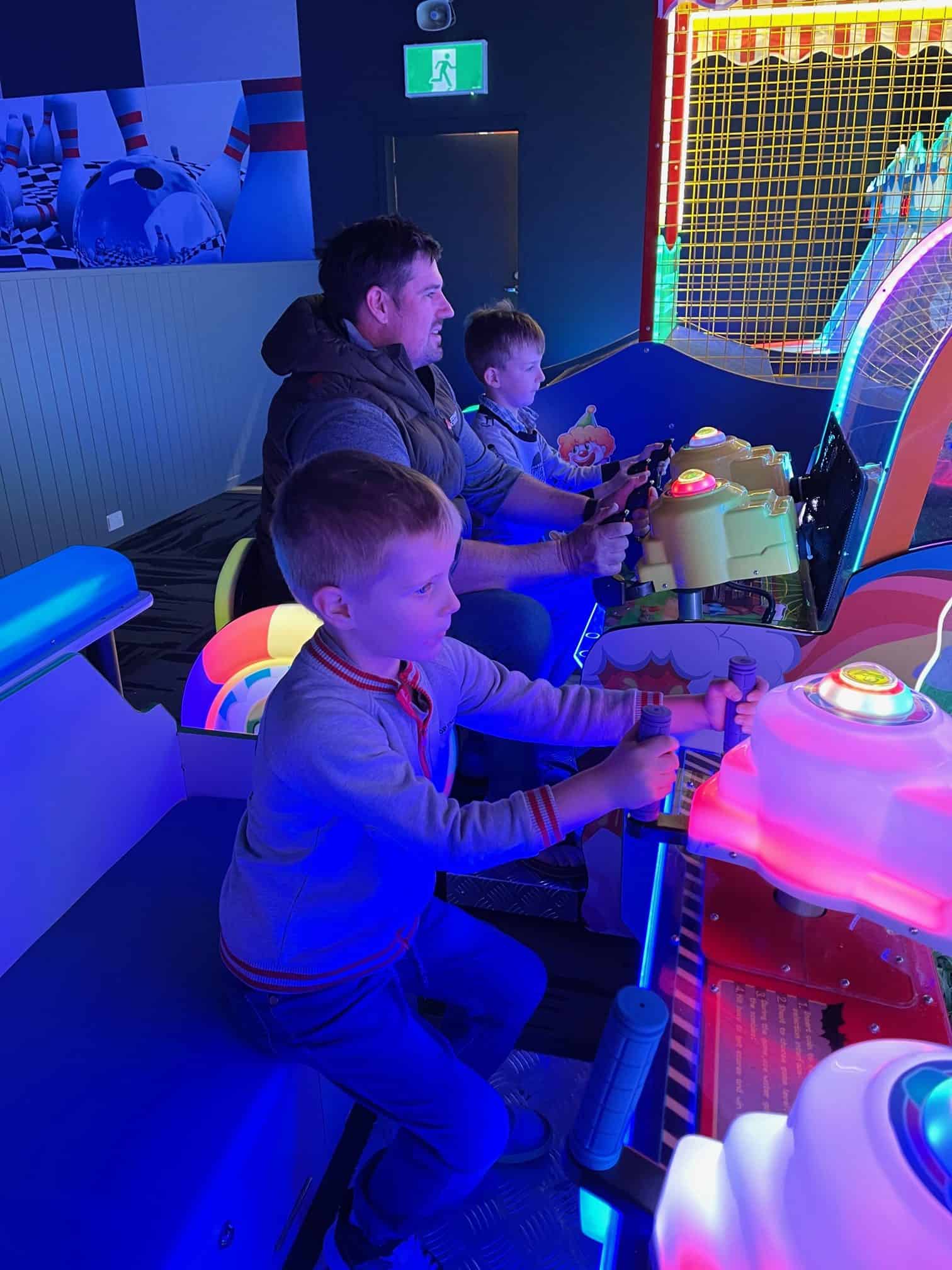 Taupo's newest entertainment centre has landed! The Dropzone at The Landing is a one stop shop for entertaining children of all ages. Activities include ten pin bowling, a bounce park, indoor playground, arcade games and a ninja course.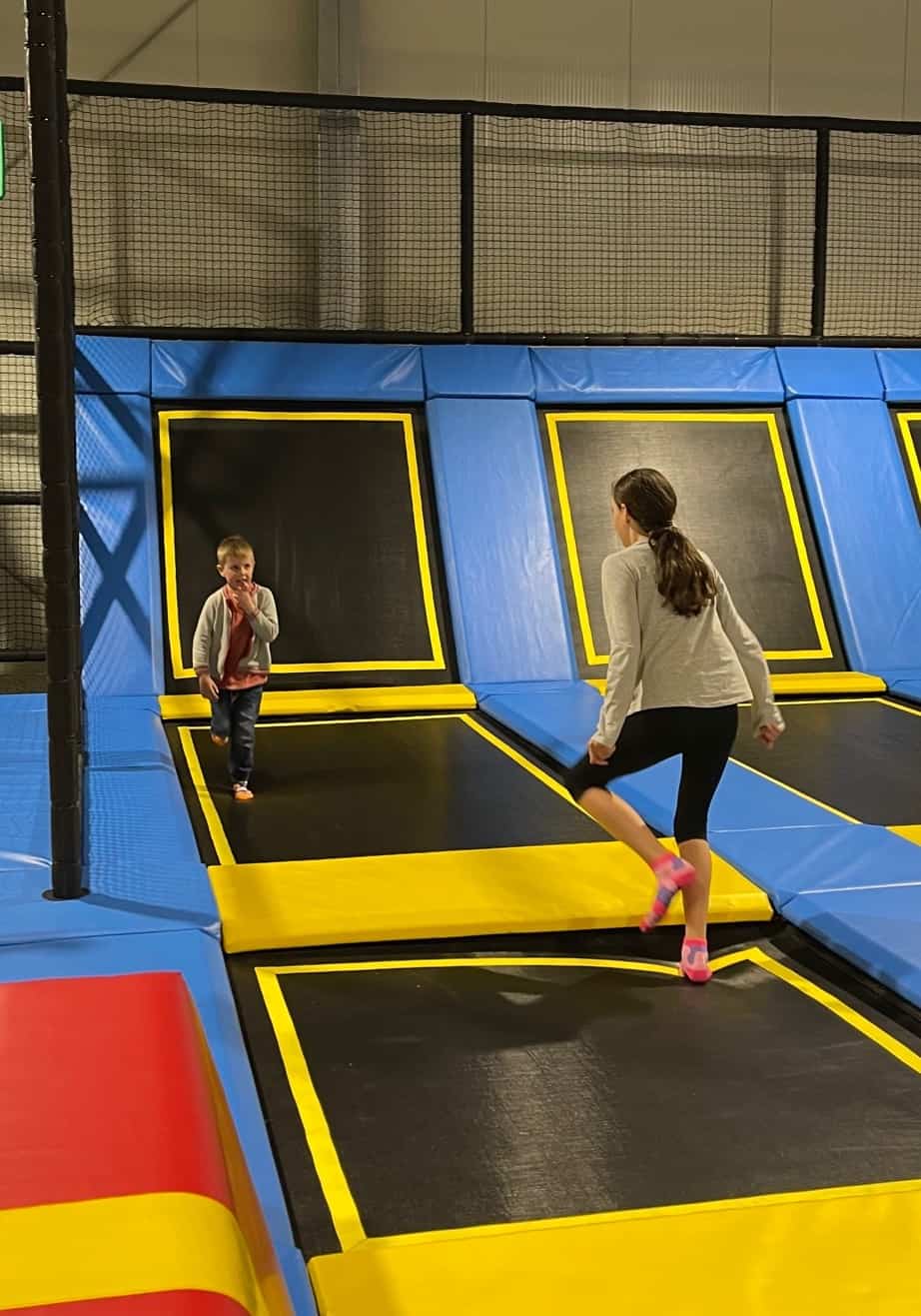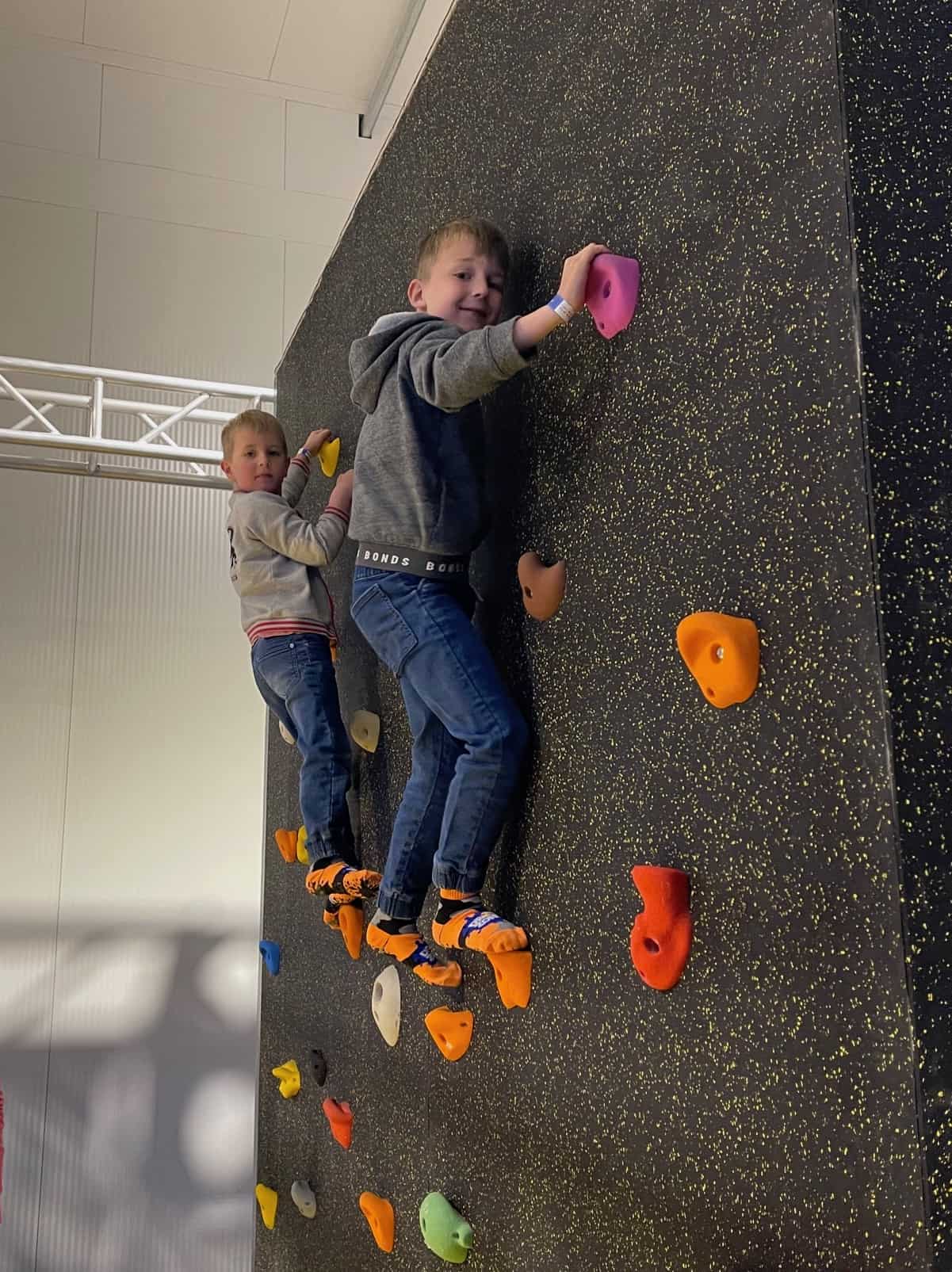 No entertainment space would be complete without a good cafe and this one also has a pizza bar! A great all-weather destination that is bound to keep the kids happy (and hopefully tire them out!).

Mini Golf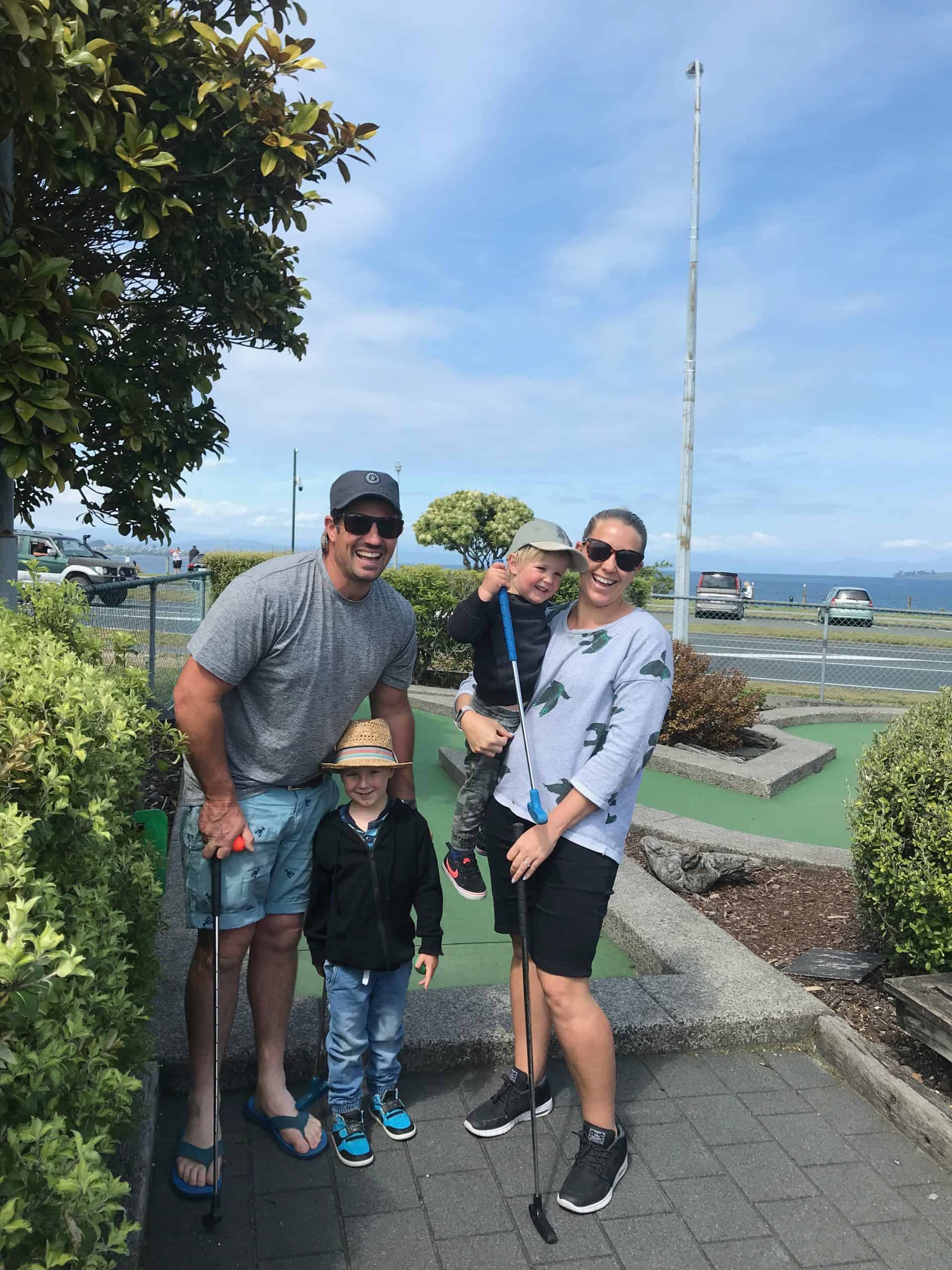 Our boys LOVE Taupo Mini Golf, and so do Mikey and I! The 18-hole mini golf course is easy enough for young kids to play, while still providing challenges for adults. Located on the lakefront, enjoy stunning views of Great Lake Taupō and the mountains of the Tongariro National Park while you play.
AC Baths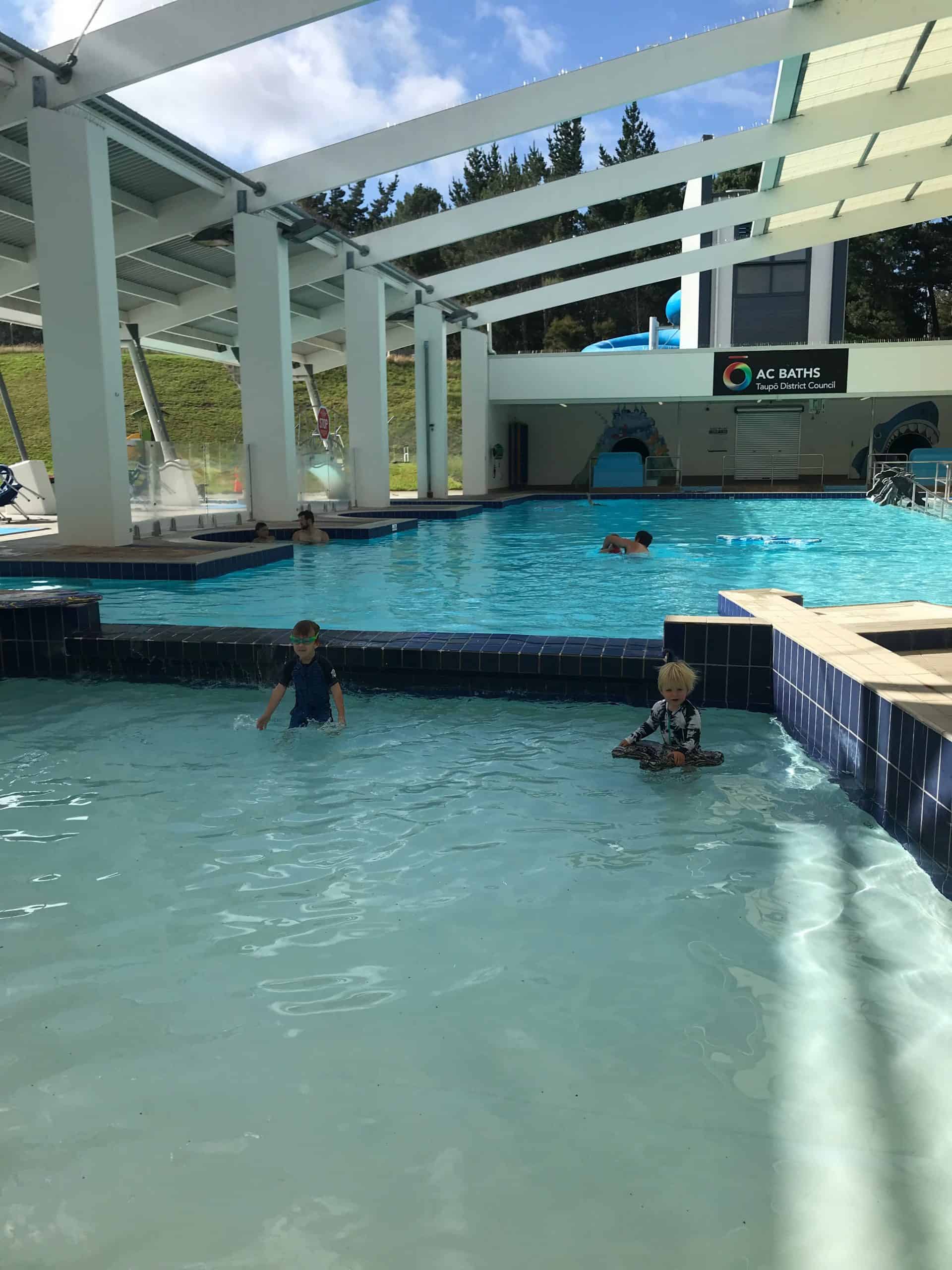 Thermally heated using natural hot spring water, the AC Baths are an institution in Taupō. Even before we moved here, we always visited on family holidays. The large outdoor pool has two toddler areas for little kids as well as a rope swing, bombing area and hydroslides for bigger kids. Rain or shine the AC Baths are an affordable, fun option.
Debretts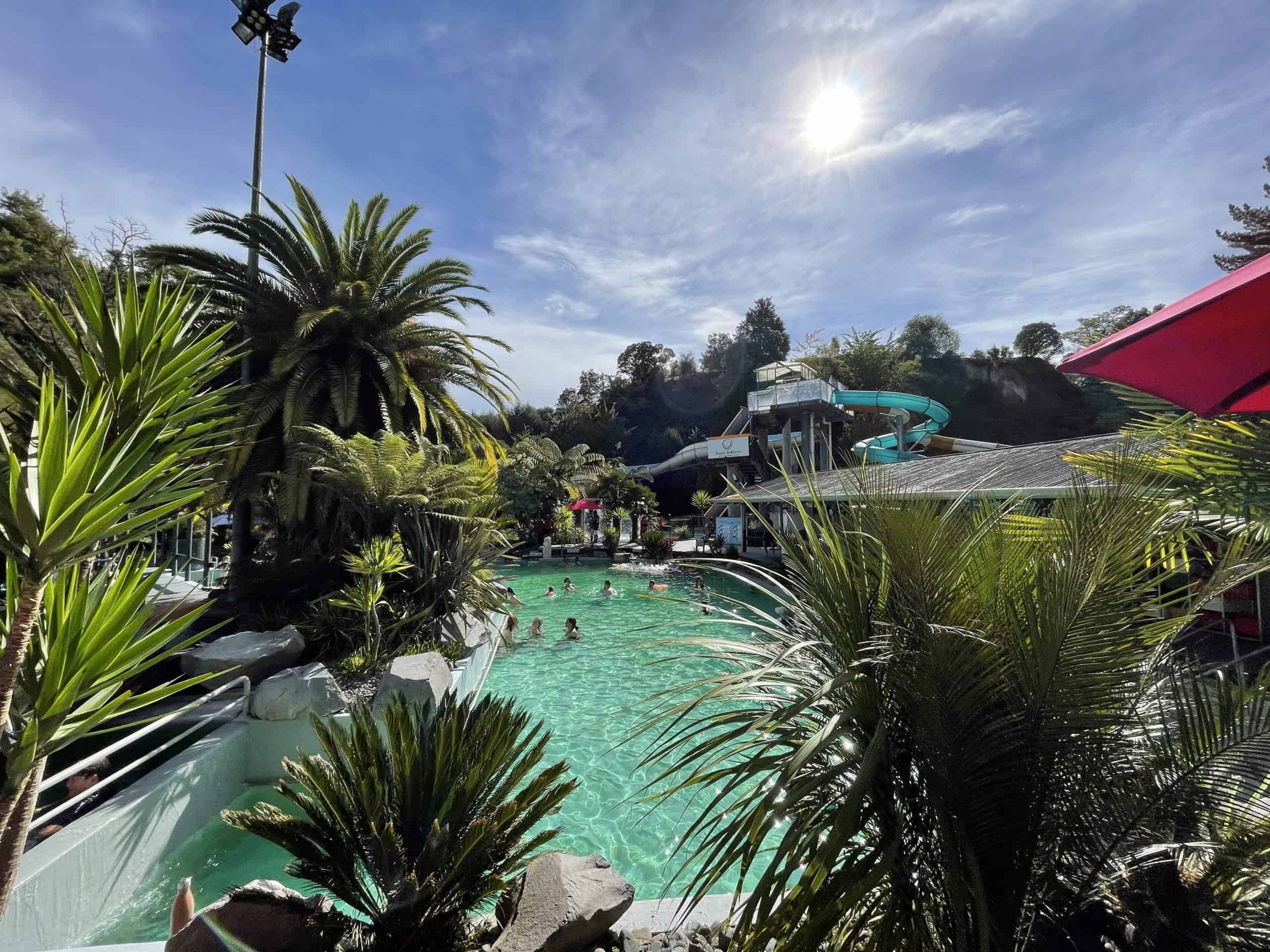 If you want to step your pool game up a notch, then Taupō Debretts Hot Springs is the one for you. Set amongst beautifully landscaped grounds, the natural mineral pools are perfect for relaxing and soothing aching muscles. The designated Kids' Warm Water Playground offers a range of interactive water activities, plus there are BBQ and picnic facilities nearby. Indoor private pools are the perfect escape for adults to enjoy.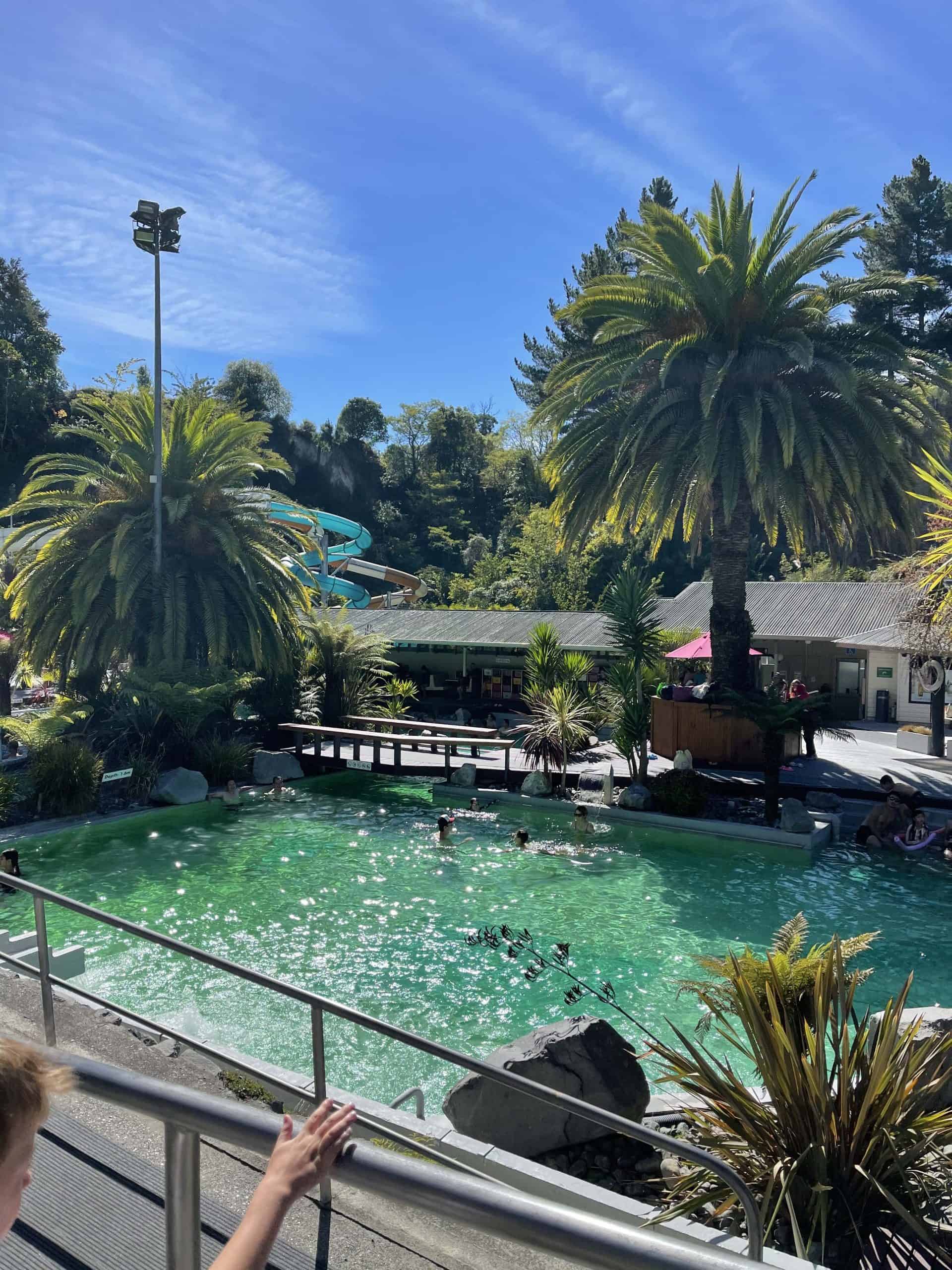 Rock Climbing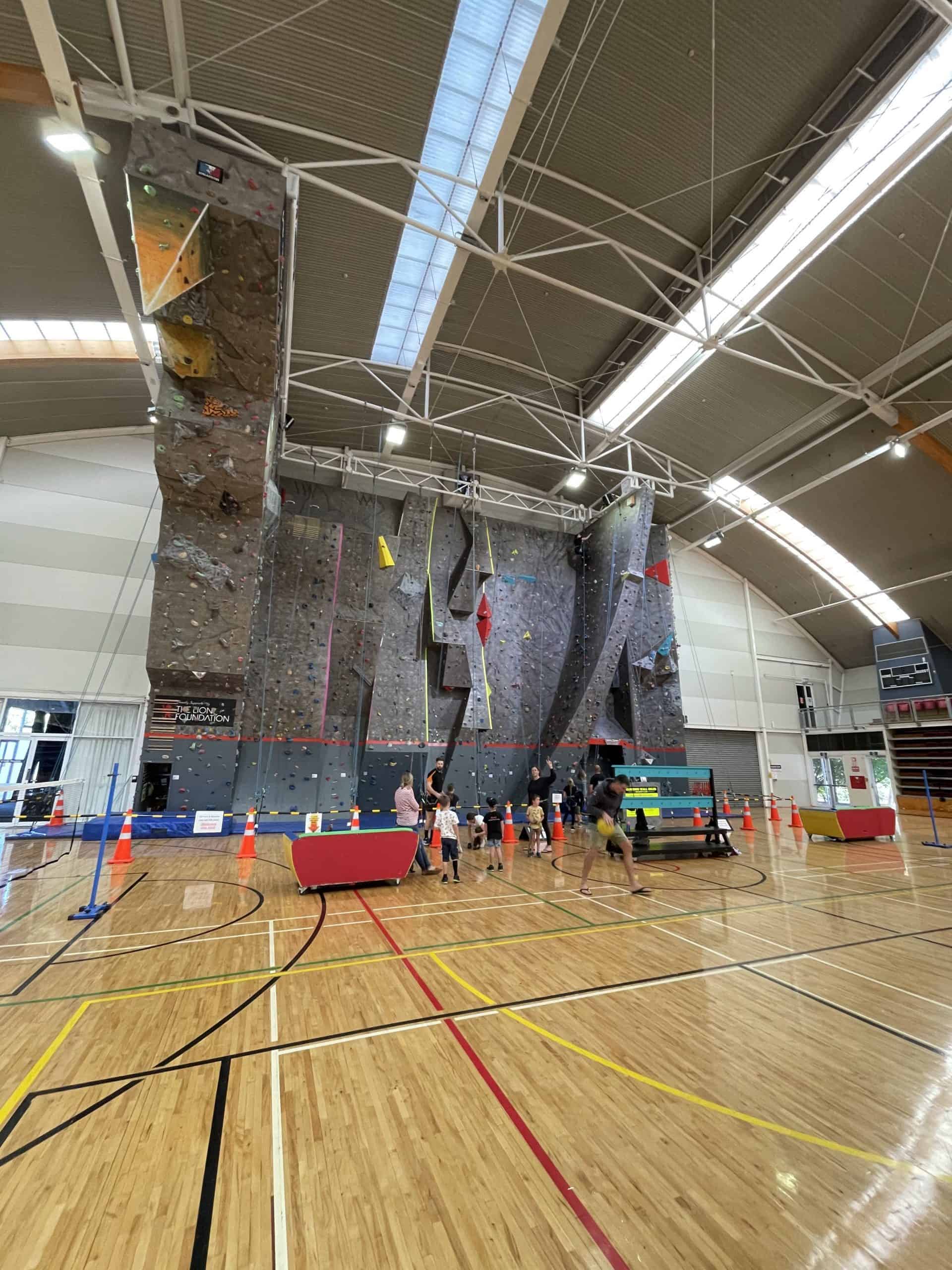 Another great all-weather option for families is the Edge Indoor Rockwall. At 12m high, there is something for all ages and abilities on the wall. We took our 4 and 7 year old kids along and they had an absolute ball climbing.

Starlight Cinema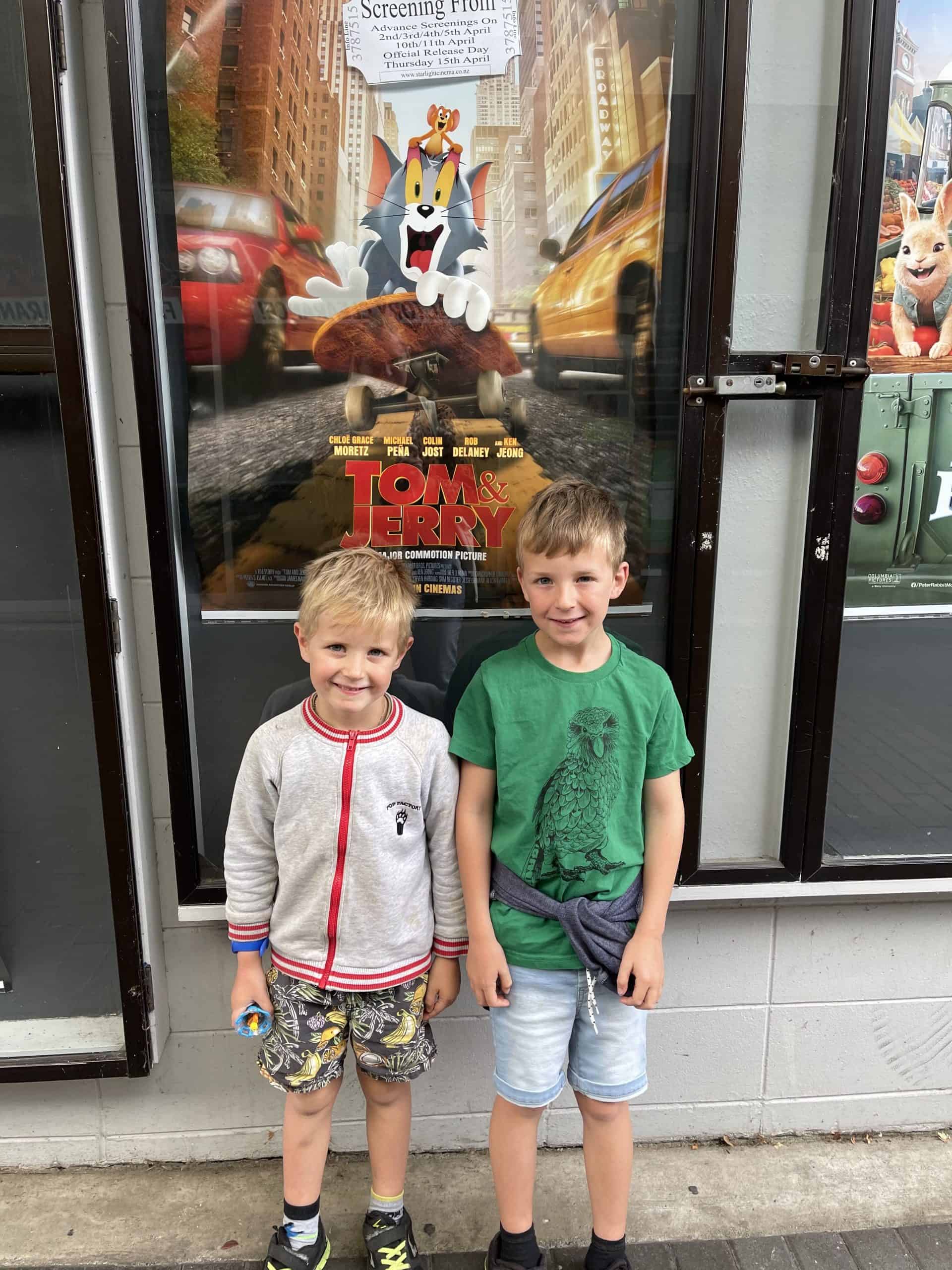 Ok, this one is worth the visit just for the excellent opening jingle. If you haven't heard it before, you're in for a treat! This quaint, independent cinema has a great range of kids and adults movies from animations to Hollywood blockbusters and arthouse movies. At Starlight Cinema ticket prices are slightly cheaper than the big movie complexes, so treat yourself to an ice cream or wine from the candy bar!
Prawn Park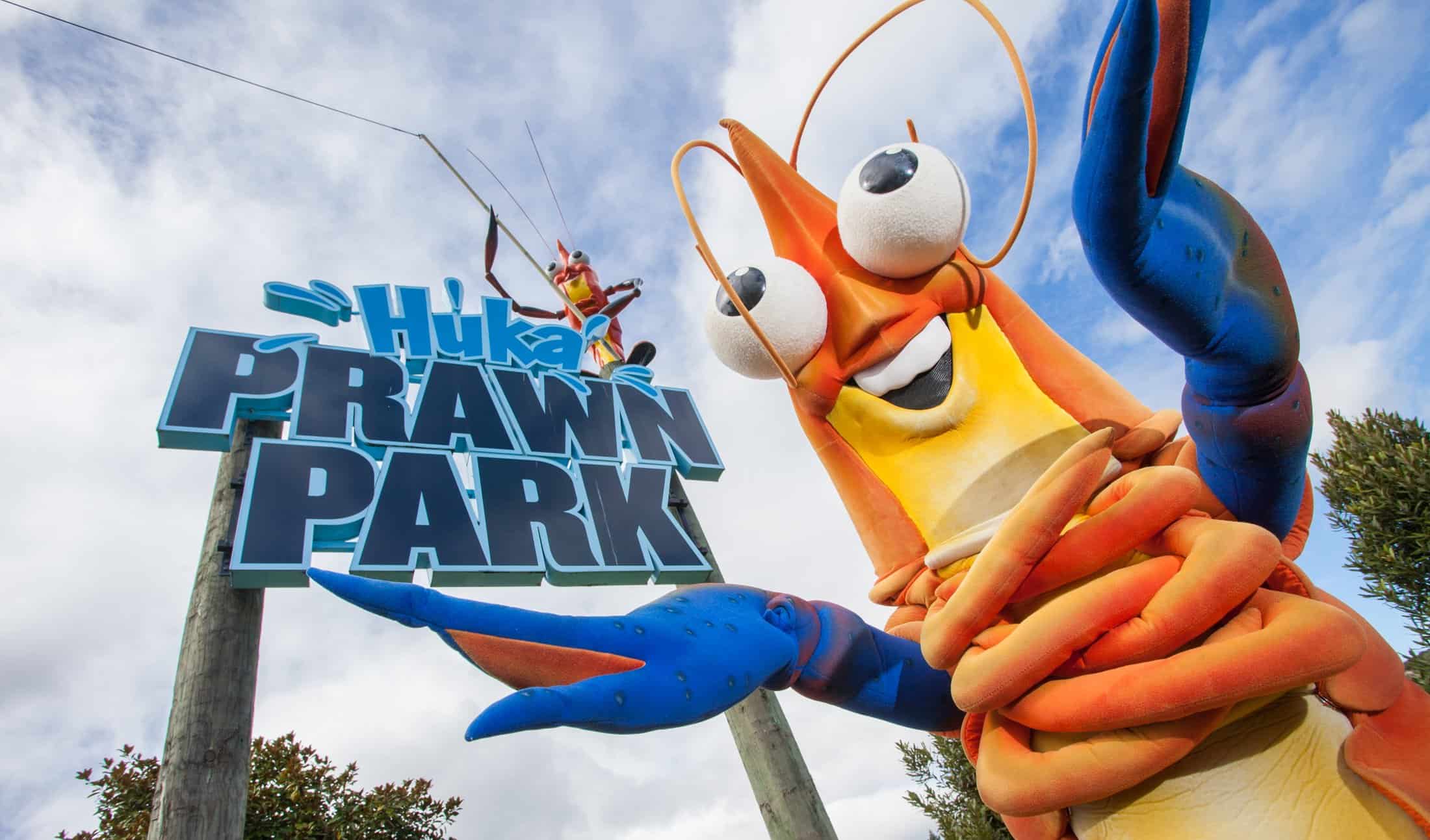 Is any Taupō holiday really complete without a visit to the Huka Prawn Park? There is so much to do, you can easily spend the whole day there. Our boys especially love cruising around the lake on peddle boats and paddle boards, firing the water cannons and powering up the water bikes. The guided tour is really interesting and takes you through the hatchery where you get to feed the baby prawns!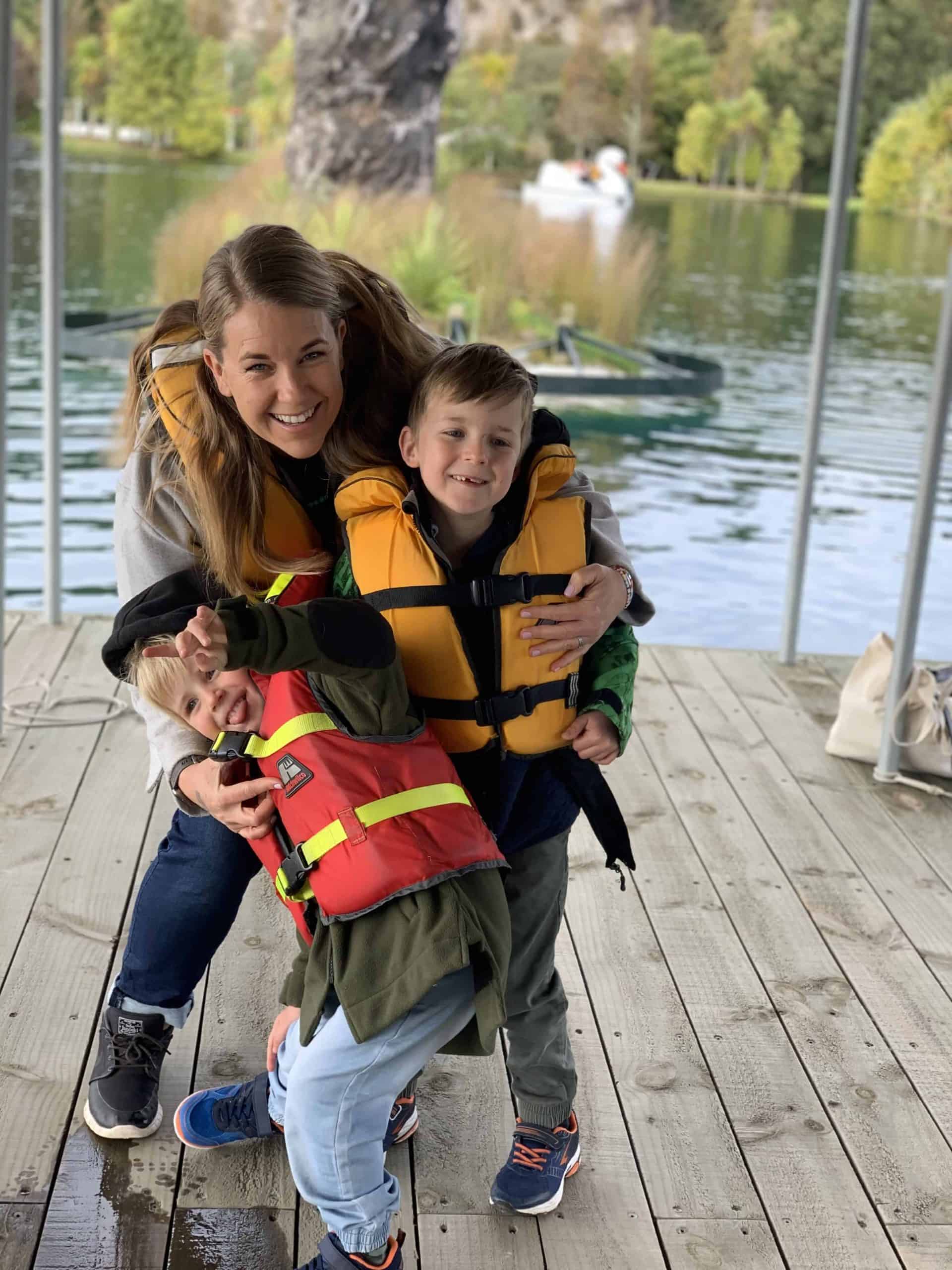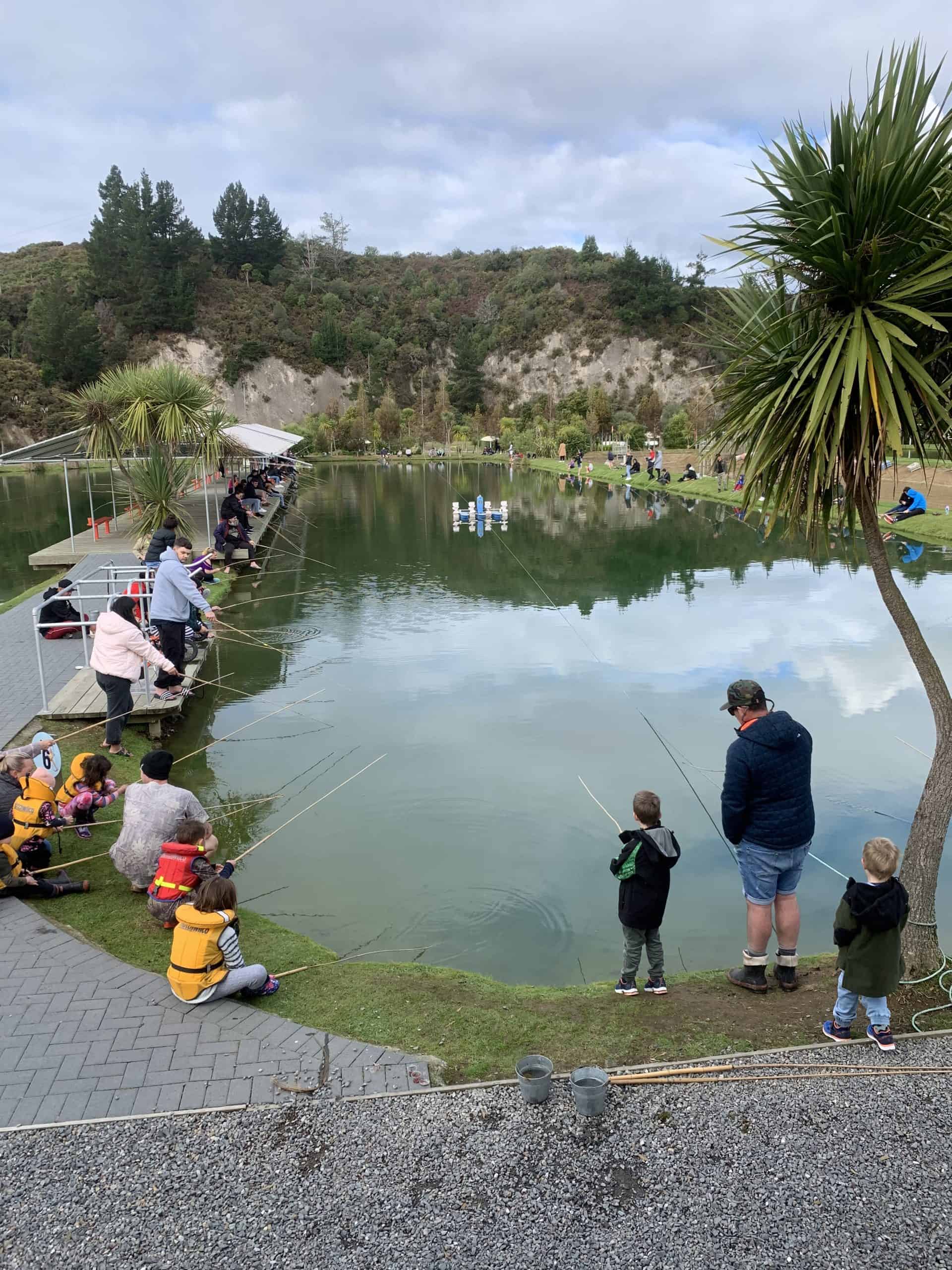 Please note the prawn fishing facilities are temporarily closed in order to rejuvenate the prawn population. However, the other activities are open.
Lava Glass Sculpture Garden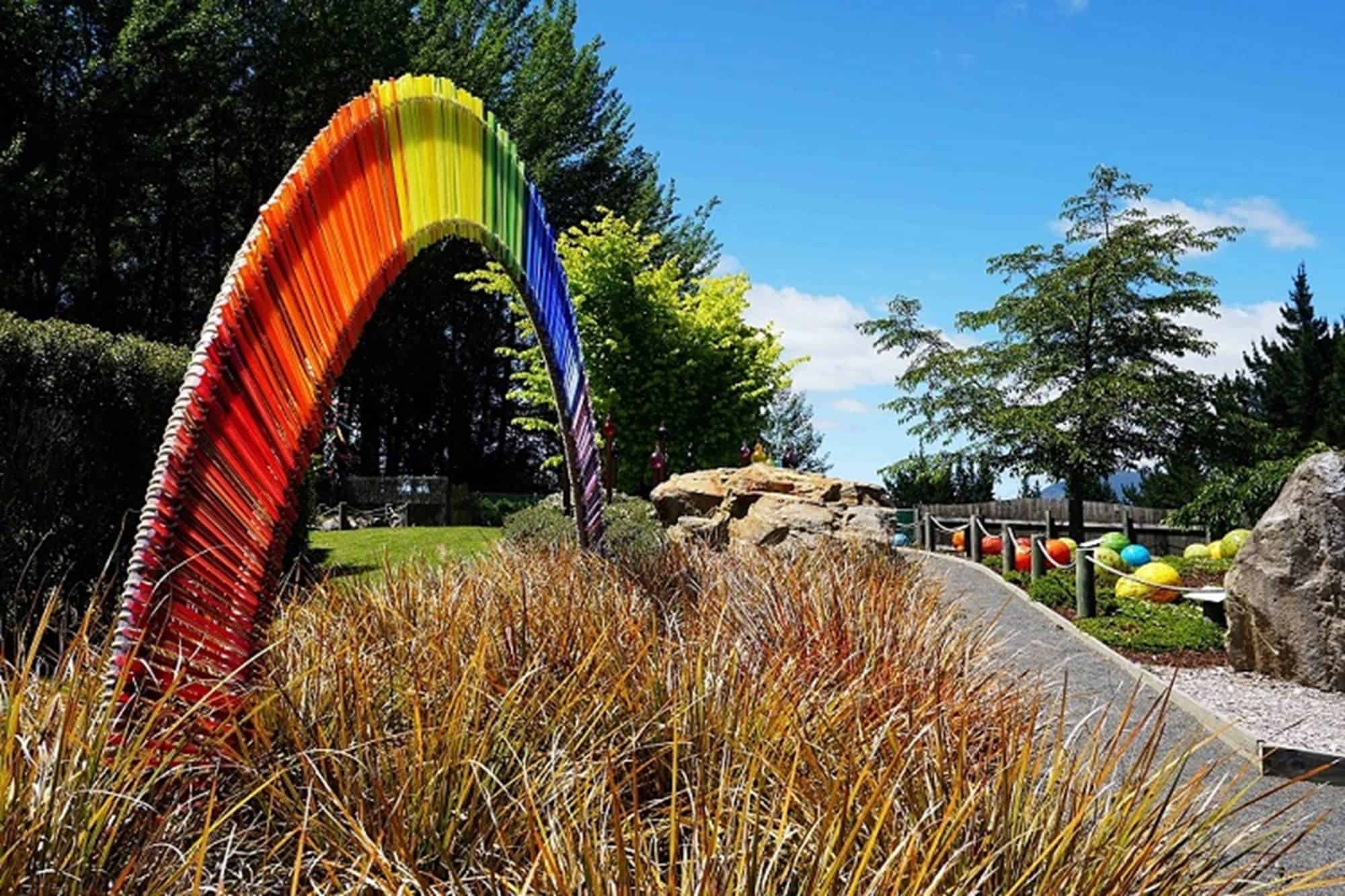 In their own words, the Lava Glass Sculpture Garden is a "kaleidoscope of colours". With over 600 glass sculptures set amongst a beautiful garden, both big and little people will enjoy this visual feast. If it's an actual feast you're after, try the yummy treats available from the cafe open from 9am - 4pm daily. Be aware though, access to the cafe is through the gift shop where very, very expensive glass artwork sits on display. Keep your kids close!
Mind Junction
Just a 10 minute drive out of Taupō town centre, on the way to Rotorua lies Mind Junction! This action packed activity centre will keep school aged kids entertained for hours. The discovery centre is an interactive science experience with lots of optical illusions and sounds experiments. There's also a mini golf course, giant maze, an epic LEGO display and much more.
Tongariro Trout Centre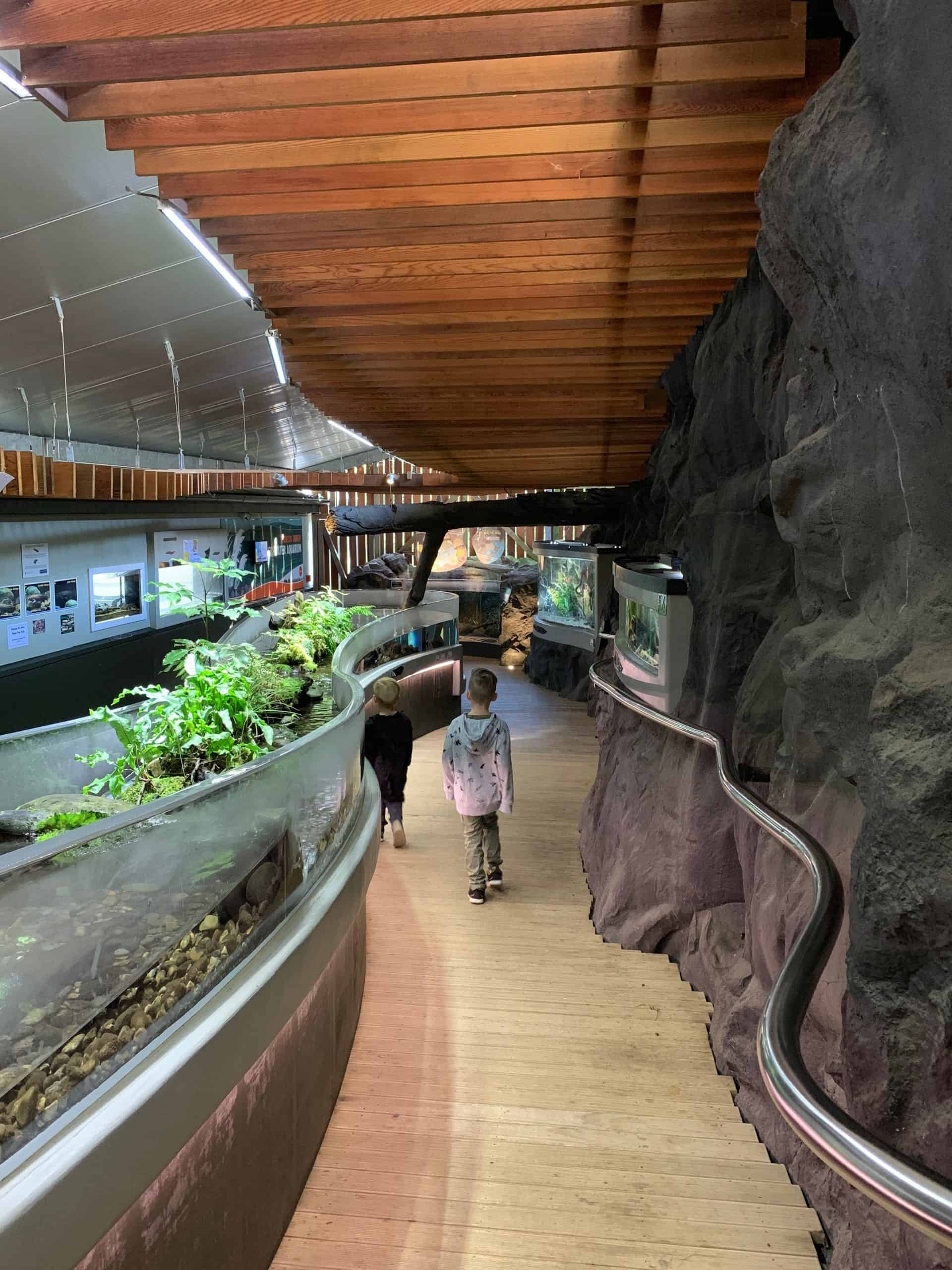 The Tongariro Trout Centre is a bit of a hike from Taupo town, but definitely worth the visit if you're heading towards Turangi. Tucked away in native bush, this oasis offers native birds, a spring-fed stream populated by trout, a kids' fishing pond, a fresh water aquarium and a trout hatchery! The Trout Centre is very tranquil while also being informative.
Taupo Lakeland's Lion Train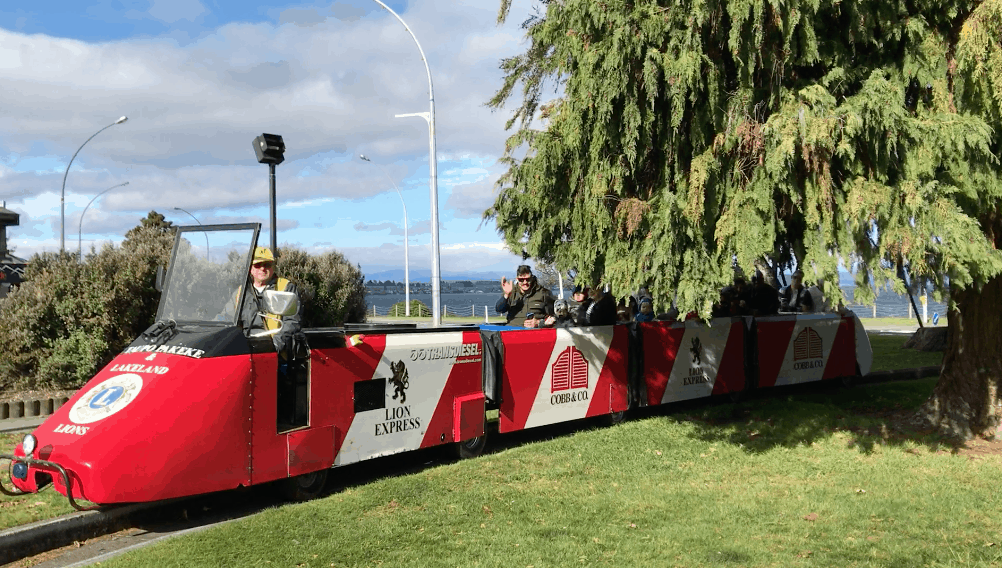 For arguably the cheapest thrill in town, you can't go past the Taupo Lakeland's Lion Train. At only $2.00 per person, this is a great train ride to take younger children on. The train track ambles through the picturesque gardens of the Tongariro Domain including a wee tunnel where screaming is encouraged! After your train ride, walk over to the famous playground next to the Super Loos.
---

---