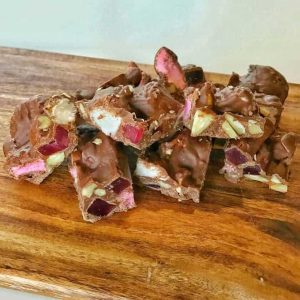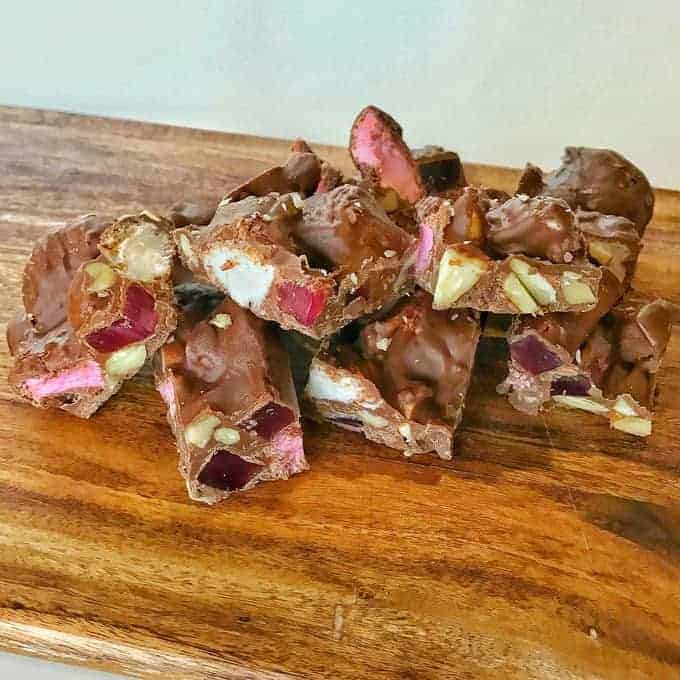 Turkish Delight Rocky Road
Ingredients
1 family size bar of milk chocolate (200g)

1 family size bar of dark chocolate (200g)

1 bag of marshmallows

1 cup of roasted almonds

3 Turkish Delight bars
Instructions
Break up chocolate and add to a heatproof bowl. Put bowl over a saucepan of boiling water.

Melt chocolate together and stir. Take off heat.

Chop marshmallows in half, chop up almonds and slice turkish delight. Add all to the melted chocolate and mix together.

Pour the chocolate mix into a tray lined with glad wrap or baking paper and spread to the edges.

Place in the fridge to chill until set. 

Chop and serve. 
Recipe by VJ Cooks at https://vjcooks.com/turkishdelight-rockyroad/