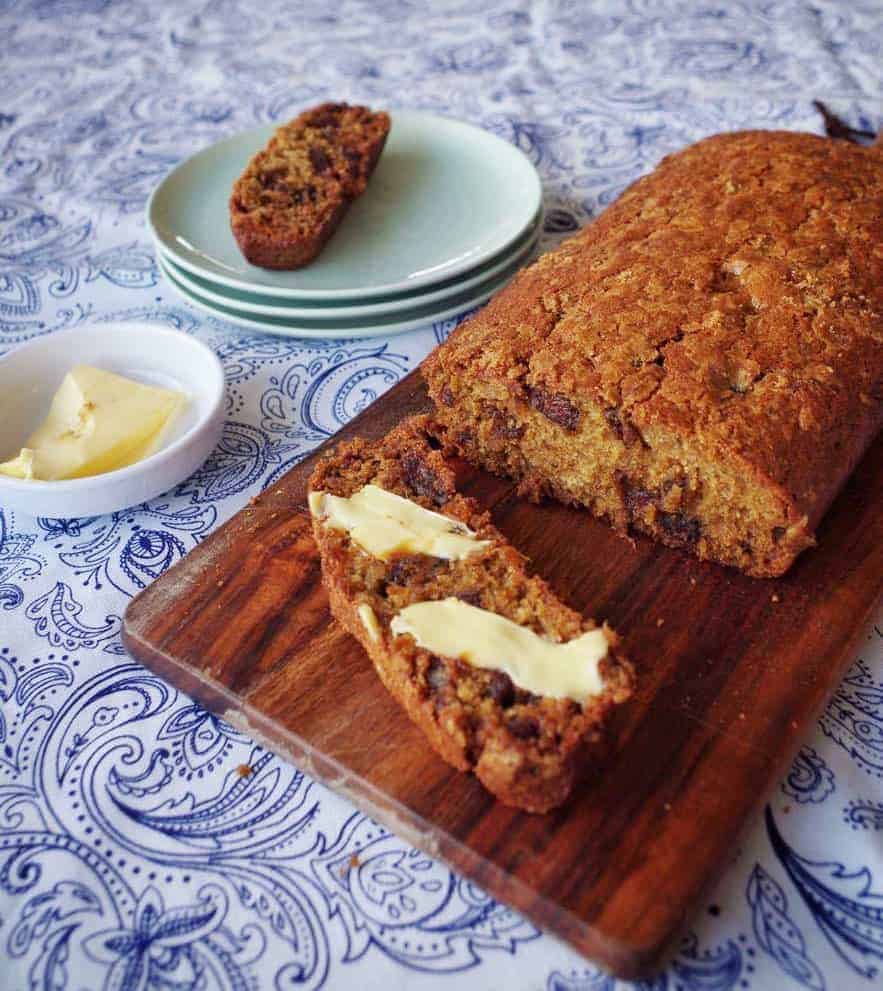 Date loaf
Yield 1 loaf
Ingredients
1 cup dates, chopped
50g butter, melted
4 Weetbix, crushed
1 cup sugar
1 tsp baking powder
1 tsp baking soda
1 cup boiling water
1 egg, whisked
1 cup flour
1 Tbsp brown sugar
Instructions
Preheat oven to 180.C fanbake
Prepare a loaf tin with baking paper and cooking spray.
In a large bowl combine dates, butter, Weetbix, sugar, baking powder, baking soda and boiling water. 
Let the mixture stand for 5 minutes. 
Stir in egg and sift in flour. Fold all ingredients together until combined. 
Pour into prepared loaf tin and scatter over brown sugar. 
Bake for 45-55 minutes or until golden and cooked through. 
Remove from the oven and allow to sit in the loaf tin for at least 10 minutes before turning out onto a wire rack to cool.
Best served warm with butter. 
Courses Baking
Cuisine New Zealand
Recipe by VJ Cooks at https://vjcooks.com/nanas-date-loaf/