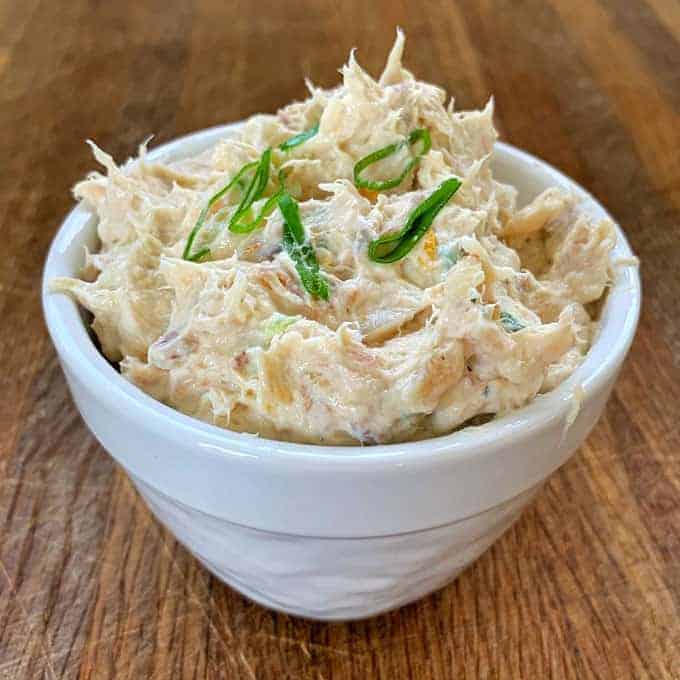 Smoked trout dip
This recipe would work with any type of smoked fish.
Ingredients
300g smoked fish
200g cream cheese
125g sour cream
1 lemon zest and juice
1 spring onion, sliced
Black pepper
Instructions
Flake fish in a mixer or by hand until finely shredded.
Add cream cheese, sour cream, spring onion, lemon zest and juice. Mix well until combined, scrape the edges and mix again.
Add plenty of freshly cracked pepper to taste, mix once more and then it's ready to serve.
Store in an airtight container in the fridge.
Recipe by VJ Cooks at https://vjcooks.com/easy-smoked-trout-dip/