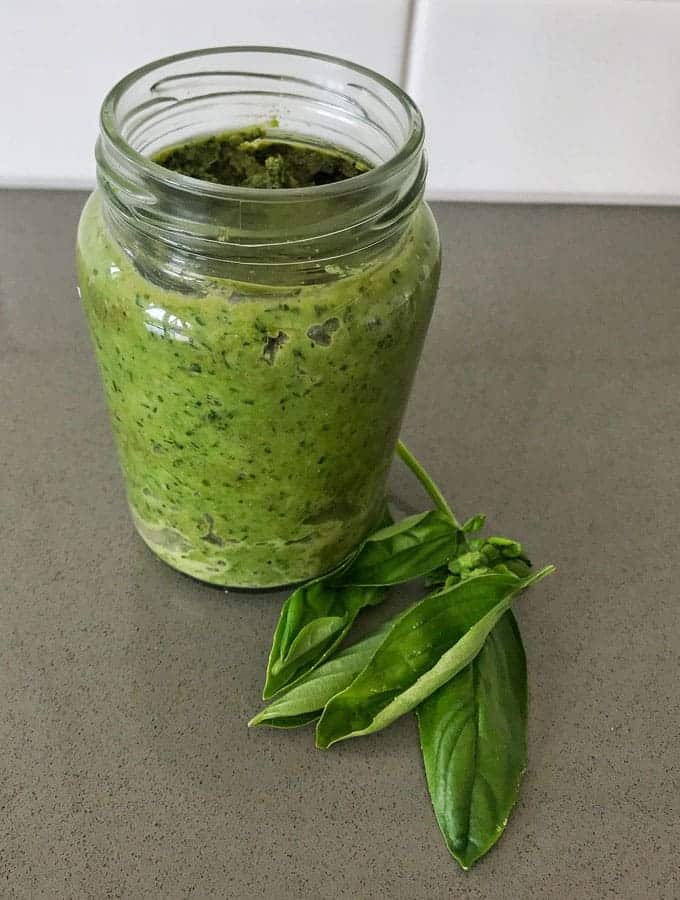 Homemade cashew pesto
Yield 1 cup of pesto
Ingredients
2 cups fresh basil leaves
1 cup roasted cashews
2 garlic cloves, crushed
50g parmesan, finely grated
1/3 cup olive oil
2 Tbsp water
Salt and pepper, to taste
Instructions
Place all ingredients into a food processor and blend until it becomes a smooth paste.
Season with more salt and pepper if needed.
Transfer to an airtight jar or container and store in the fridge until needed.
Notes
The pesto will last for around 2 weeks in an airtight jar in the fridge
You can freeze the pesto in small plastic container for up to 1 year. 
Recipe by VJ Cooks at https://vjcooks.com/cashew-pesto/